Old news: January 2010

Back to Newsletter
Karen
1/31/10
Emily and I just noticed that the christmas list isn't up. I seem to remember that Amanda and Lindsey did it a long time ago. Did everyone still want to draw names this year -- or is it time to rethink it? Just a thought........
A few of us were having the same thought down here. I hadn't posted anything about it as I was trying to come up with some different ideas to present. Nothing earth-shaking yet. But the name-drawing thing seems to have maybe run its course. I myself don't really like the idea of generic grab-bag gifts, but that's a possibility. The range of ages and the distances make that plan more difficult. And speaking of distances, shipping costs have gotten pretty high lately, so it would be nice to that into account. I know there's a brilliant solution to this, but it hasn't struck me yet. If we all start thinking about it, maybe it will strike one of you. The good thing is, we have plenty of time -- Christmas is 328 days away. :-) So let's kick some ideas around! --Gary
---
Gary
1/30/10
Followup to below: You can watch the entire Republican retreat event on the C-SPAN site. Obama's opening remarks (20 minutes) here, and the Q&A session (1 hour, 7 minutes) here. With the odds at 140-to-1, they thought they were laying a trap for him -- and he sprung the trap on them. Good stuff!

Bonus: Here's a shot of Boehner, Cantor, and Pence onstage with Obama as they realize that inviting him to their retreat might not have been such a hot idea....
---
Gary
1/29/10
So did anyone get to see the Republican "retreat" to which Obama was invited? It was a really amazing event. MSNBC (and maybe other channels?) ran the whole thing live, and then MSNBC ran a 2-hour special on it with lengthy excerpts, in the Olbermann-Maddow timeslot. It was like something right out of "The West Wing," and may even have been a turning point in the current political status quo.

Why did the Republicans invite him to speak to them? Clearly, they are trying to shed their image as "the party of no" (while still saying no, of course). So they figured, hey, we'll invite Obama to talk so it looks like we're meeting him halfway, then we'll rough him up a little with our hard-hitting questions and teach him some manners, and then we'll walk away winners without having to do anything.

Here's what went wrong with that plan:
1) They apparently believed their own hype that Obama has to use a teleprompter and can't think on his feet -- not true, as it turns out! :-)
2) This whole thing was planned to happen behind closed doors, but last night the White House called the Republican organizers and said, "Oh by the way, can we let the press in to televise this?" Republicans said ok. Mistake (for them), as it turns out! :-)

The Repubs opened with a long and kind of underhanded question/speech, which Chris Matthews described as "trying to hit him in the gut with a medicine ball." Obama took the question, turned it back on the questioner (Rep. Mike Pence), and then demonstrated he had a much deeper grasp of the issue than the questioner did. And then he did that with every single question, for the next hour. He kicked butt.

Fox News, like MSNBC, was televising the whole thing live. But it didn't take them long to realize the Republicans were circling the drain, so they cut off the telecast. Ha! Obama was clearly in control, and clearly the smartest person in the room.

I am not a particular fan of the young Luke Russert, who MSNBC is trying to make into an instant Washington pundit just because of his name. But he did turn up a few interesting tidbits about today's event:

Want to see this whole thing from a perhaps more objective source? See how it was reported on in England in this article headlined "Obama Eats Republicans' Lunch." :-)

"First they ignore you... then they ridicule you... then they fight you... then you win." --Mahatma Gandhi
---
Gary
1/29/10
Good article in the paper today:

City of Lincoln Renews Contract With
The Sun For Snow Removal Services

Mayor of Lincoln Chris Beutler announced yesterday that the city will be "going green" by retaining the services of the sun for snow removal in all city streets for another three years. The mayor cited that he was perfectly content with how the sun had been managing its duties as the primary source of snow removal in Lincoln.

"I think that the sun has done an outstanding job cleaning our streets of snow and ice by April every year. There is no reason whatsoever to switch to a completely untested salt and snowplow method of snow removal," said Beutler during the announcement.

The sun could not be reached for comment about the extended contract.

Okay, the paper in question was "The Dailyer Nebraskan," which is a student-run parody version of the actual student newspaper "The Daily Nebraskan." They hit the nail squarely on the head with this one!

On a related note, I am going to make a prediction: All of Lincoln's snow and ice will be gone by Sunday, February 7.

I have spoken.
---
Gary
1/28/10
Almost exactly nine years ago to the day, when our "Cool Sites" had only been going for a month, the Cool Site was One Devil of a Climb in the East Bay. It was (and is) a write-up of one guy's bicycle trip to the top of Mount Diablo, which is a beautiful mountain about 30 miles straight east of San Francisco and just visible from that city on a clear day. They say from the top of Diablo on a clear day you can see the Pacific Ocean forty miles to the west, and Yosemite's Half-Dome more than a hundred miles to the east. I don't know, I've never been on it. The website above is an excellent read and full of great photos -- worth your time to check it out, or to read it again if the last time you looked at it was nine years ago. (How can it be that long ago...? Seems like just a few months ago I put it up...)

Anyway, I bring all this up to mention this real-life Ned Flanders in California who wants to change the mountain's name. He's described as a "devout Christian," and "Diablo," of course, is Spanish for "Devil." So this hare-brained nit is petitioning to change the name to (get this) "Mt. Reagan." Oh. My. God.

Kinda redundant, actually, as those two names refer to the same person. :-) Thank you, please tip your waitress, and I'll be here all week.
---
Gary
1/27/10
You probably noticed Thomas Edison and the light bulb on the front page today. But there was another "on this day" event I could have chosen, and it's one that would be interesting to you Beatles fans out there. (Marsha? Teghan? "Rock Band" players?) On this day in 1964, this album was released in the U.S.:
This was not the first Beatles album to be released in the U.S. -- that was "Meet the Beatles" a few months prior -- but this was the very first Beatles album. "Introducing the Beatles" had been released in England the previous year, and on this day in 1964 it was re-released in America. "Meet the Beatles" had basically the same mix of songs, and of course a different cover.
Anyway, "just look at those dirty long-haired freaks! That hair can't be clean, you know!" (That's just a little of the 1964 mainstream opinion, for nostalgia's sake.) If you still have a copy of this album -- which would have cost you about $4.99 back then, as I recall -- you can sell it today for something between $2000 and $7000, depending on condition....
---
Karen
1/25/10
Geez, another late start for us today! This was a complete surprise. Woke up this morning, already showered and eating breakfast, then I noticed I had a voice message. It was the principal -- two hour late start. We got a couple of inches of snow last night and now it's blowing. Actually disappointing -- Erika and I were both hoping this would be a full week. So once more Brent is out shoveling a path. We had nicer weather this week-end (until late yesterday). Got some rain and it melted lots of snow.

Hatgidakis -- did you all watch the game last night? I didn't -- but saw this morning that they lost -- sorry.....
---
Gary
1/25/10
I don't know how many of you occasionally check the webcams page, but for those who do -- what's up with the Vatican? They've still got their Christmas tree and life-sized manger up!
C'mon, Pope Benedict: Get your stepladder out, take those decorations down, and put 'em back in the basement!
---
Gary
1/22/10
Here is someone else who can't wait for summer, Livy. This happened somewhere in England, but we can all relate:
---
Livy
1/21/10
Wow I can't wait til summer!! It's getting to the 40's but it's so icy! I agree with Amanda, glad we didn't get any more (for now anyways)! When I get out to walk to the door it is so slick! They haven't cleared anything off and there's people about to slip left and right. Baby steps for me for the next couple of icy months!

Amanda--Monday and Tuesday (the 25th and 26th) I have a block schedule. I didn't know if Tristen had that too. Dad said we could get Tristen if she does have that too. I didn't think Teghan would have it but I wasn't sure about Tristen. Monday I get out at 2:30 and Tuesday I get out at 1:15. My classes are now 85 minutes and I go to periods 1, 3, 5 and 7 on Monday and 2, 4, and 6 on Tuesday, so really they're just shortening the classes 15 minutes...But whatever!!!

Gary--We were watching that American Idol on Wednesday--hilarious! I love that guy!! I don't care how old he is I sooo would've sent him to Hollywood!! People were singing that all Thursday, getting it stuck in my head! Well that's all I have to say so I'll talk to you all later!!!
---
Karen
1/21/10
Yes, we have power -- never did lose it. Although there was a major outage in the other side of town. Several power lines went down by the mall. It looks like today will be a full day of school. I think this is the 6th week of school that we have not had a full week. We really need to get back into the routine. We will have to make up a day in April and now two days tacked on to the end of the year. Funny, this was the first year that we were to get out before Memorial Day, everyone was so happy that we wouldn't be coming back for 1-2 days after that long week-end. Now if we get any more snow days that's just what will happen. Poor Brent was hurting last night. Didn't seem to bother him at first, then about an hour later it hit him. He was moving pretty slow.

Falling down messes you up, and not just physically. It takes like a day or two to get back to normal, even if you're not hurt at all. Take it easy, Brent -- and the rest of you! --Gary
---
Gary
1/21/10
No updates frpm Sioux City. I hope they still have power.... Half an inch of ice on power lines is not a good thing.
---
Amanda
1/20/10
Sorry you got all the ice, but SO glad it missed us! I don't want to drive in it, but more than anything, we can't handle any more snow days! I figured out the girls went to school 7 days out of the past 32! They're back now, and hopefully to stay. I don't think they'd cancel now, even if worse conditions arrived than before because we're in the hole 1 day. We have to make up 36 minutes a day for 2 weeks starting February 1st. Its junk! They'll go 15 minutes early & get out 21 minutes late, so poor Teghan will be at school til 4pm those 2 weeks! That sure cuts into an evening!
---
Karen
1/20/10
Latest breaking news from Sioux City .... About 10 Brent said enough -- I'm going in to the office. He left the truck on the street last night and wanted to back it into the driveway and melt the ice off. He headed down the driveway to get it. I was walking by the window and just happened to glance out. Brent slipped on the ice and fell -- hard! Ended up banging his head. I immediately went out to help him up, but walking very carefully and slowly. Brent was still getting up when I got to him. His first words were "I'm not going in today." So now he's is on the couch with the remote and he also took a couple of tylenol for his headache.

Oh, wow! You guys all need to stay inside and wait for the spring thaw! --Gary
---
Karen
1/20/10
Geez, it is bad out! Just went out to help Brent scrape ice off of Ema's car. It is solid 1/2 inch thick, could barely get the door opened. Hard to walk at all. Good news is that she got another email from the prof -- class is still on, but test is postponed. So she is staying home. Not too sure Brent will be able to go in either. Called in the office to let them know, but no one else was there......

Glad you don't have to go in, Emily. I was going to try to talk you out of it! :-) It's not worth having someone crash into your car and spending the next month on the phone to insurance companies.... --Gary
---
Karen
1/20/10
No school for me or Erika today. It is slick, slick out. Tried to get out the back door and couldn't even take two steps. Emily is supposed to have a mid-term test today. Even got an email from her professor telling her it was still on. Brent is planning to go in at noon (and take Emily to class on his way).

Yuck! I'm glad it missed us (so far, anyway), but sorry it hit you. --Gary
---
Karen
1/20/10
Winter continues here! We have a half inch coating of ice covering EVERYTHING. We do have a two hour late start, and I am really hoping it goes to all day so I don't have to get out. Did anyone else get the ice? Gary -- congratulations on your car, looks like a nice one.

Your item came in just as I was posting the one below, so you missed it. The storm missed us and must have gone north -- hitting you guys. Sorry about that! (And by the way, take the whole day!) --Gary
---
Gary
1/20/10
Well, it looks like the storm they predicted (1/4 - 1/2 inch of ice) just didn't happen. Which is good. But annoying to watch the weather-guys this morning pretending that this was just what they expected. And still offering advice: "Take it easy out there, because remember -- even rainy streets can be slick!"

If you missed American Idol last Wednesday, you missed "Pants on the Ground." I'll say no more and let you watch it:

And here's the coolest of many remix versions:
---
Donna
1/19/10
Freezing rain tomorrow! I am so tired of this winter.

Nooooo! [beats head against wall] --Gary
---
Amanda
1/19/10
Gary, I use the cassette option to play my iPod in the car. With all the fancy CD players in this family (uh hum, Sean, Linz, Dad, Lori...) I feel kinda ghetto, but I have to admit, the tape player sounds just as normal as if it were hardwired, in my opinion! I forgot about the remote start, wow, I miss that a lot, you'll LOVE it!

I'm finding the iPod/cassette thing is not great when it comes to books-on-tape. Unlike a CD player, it doesn't "remember" where it stopped when you shut off the engine. So when you start up again, you have to remember which chapter you were on and start again. And furthermore, there's no way to fast-forward through an MP3. It's not uncommon for book-on-tape MP3s to be as long as 30 minutes. Starting one of those over again to get to your place is just not feasible. But for music it's great, and it sounds great too. --Gary
---
Gary
1/19/10
Old car: Instead of just a few hundred bucks at the junkyard, Paul offered to take it home and work on it and maybe be able to sell it for a higher amount. So that's kind of ongoing.

Things I like? The sunroof is pretty nice -- never had one of those before. Never had a remote starter before either, and this one has that. Also another thing which came in handy just yesterday: I came out of Best Buy and had to think for a moment to remember where I parked my car. But hey! there's a button on the keyring which I tapped and beep beep -- oh, my car's over there!

As to the CD player, the news is not so good: it doesn't have one. I'm not sure if my current CD/MP3 player will plug into the new car. And even if it does, the process will be expensive. I looked at new CD players at Best Buy which have USB ports so you can just plug a flash drive into it and play from that. I would love that. But the CD player costs (minimum) $90, and installation is $55, and the kit to make it compatible with my car is (gulp) $140. So, until I work up the moxie to spend $300 for a CD player, I went for a cheaper temporary fix: For $25 I bought a cassette adapter -- a thing which slides into the cassette deck (which my car does have) and connects to the earphone jack of your iPod. So you can play anything on your iPod through the car's sound system. And you'd think it would be clunky, but the sound is actually very good. But I still want the $300 USB dealie....

P.S.: It also has front-wheel drive, which is nice seeing that our ice is never going to melt apparently.
---
Amanda
1/19/10
Gary, glad you're liking the car! What will you do with the old one? Besides the sunroof is there anything "new" on this one you didn't have before? The buttons on the steering wheel? (I never had those before my Trailblazer & it took some time to get used to using them, but I love them now!) And will you put in your old CD player that played the MP3's that you always talked about?
---
Gary
1/19/10
Hey, my car saga came to an end on Saturday. About a week ago Amanda alerted me to a car being sold by someone connected to her office and, long story short, I wrote a check for it on Saturday. It's a 2000 Mercury Sable. I found a couple of pictures of that model here and here, and it's even that same dark green color. Not shown in those two shots, but the one I got has a sunroof. Interior looks just like this. Yeah, it's ten years old, but at least now I'm driving a car made in this century! :-) Actually, it's a very nice car, and I like it more every time I drive it.
---
Gary
1/19/10
I haven't complained about the weather in a while, so let me catch up: I am sick of icy streets, icy sidewalks, and icy windshields! And what's the deal with "freezing fog"? I don't remember ever hearing the phrase before, and this winter we're getting it every bleepin' day. Yeah, through the window from inside the house it's pretty -- but it's another thing entirely when you have an ice scraper in your hand. Fifty-eight days til the first day of spring....
---
Nelsons
1/18/10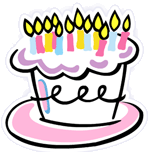 Happy Birthday Marsha!!
---
Paul, Lori, Linz and Livy
1/18/10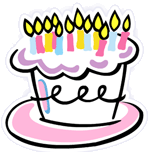 Happy Birthday Marsha!!!
---
Ryan, Amanda, Tristen & Teghan
1/18/10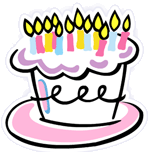 Happy Birthday Marsha!
---
Donna
1/17/10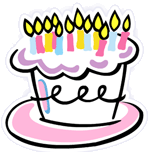 Happy birthday, Marsha!
---
Grandma
1/17/10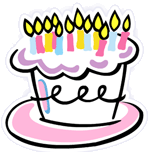 Happy Birthday, Marsha!!
---
Karen
1/15/10
Gary -- creepy story, worse thing is that guy knows where you live..... No school for me or Erika today (dumb -- already have two snow make up days, but this was a scheduled teacher work day). She and I went to the mall to use a few gift cards, then a nice lunch with Brent. Going to Wausa tomorrow, should be a quick christmas celebration.
---
John, Zach, Sam and Mark, Anna, Sunny, Bruce, and Chew-Chew
1/15/10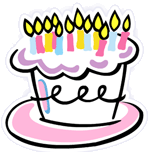 Happy Birthday Marsha/Mom!!!!!!
---
Donna
1/14/10
Amanda, those cookies are from Germany and they only carry them (that I've ever seen) at Ideal and then only at Christmas time. I bought the last two bags they had -- that day anyway. They're good, aren't they? I was surprised that T&t liked them. There's a bag left, we can save them for dessert next Tuesday. ;-)
---
Grandma
1/14/10
Amanda, the gingerbread pretzels were brought by Donna, and I think they were a Christmas "leftover" at Ideal. I thought they were really good too. Gary, are you sleeping well lately?

Slept like baby Jesus last night. The house was quiet and I went to bed early. Woke up feeling great! --Gary
---
Amanda
1/14/10
Grandma, where did you get those pretzels from dessert the other night? I've been on a gingerbread kick lately, and those would hit the spot! Hy-vee? What section?
---
Amanda
1/13/10
Gary, you know I want the guys name.... A LOT of times people (men) can't be living somewhere because they are a sex offender, or busted for drugs or domestic violence, etc. & the person (woman) he's living with is on housing & housing won't allow it.. Either way, you're crazy to knock on the door. You never know what they're going to answer with anymore. I hope that whole situation is done!

I'm sure it is. Completely quiet up there this evening. The armed-and-dangerous thing did occur to me, but it seemed unlikely when I was just a guy who was going to say, "Hey, please turn it down, I'm trying to sleep!" Different story after he called the cops on me. Any interaction I have with him in the future (hopefully none) will be through law enforcement officers. Oh, also, I did hear the cop say his name at one point, and I'll email it to you. And then I'm going to bed early! :-) --Gary
---
Gary
1/13/10
No, no pet, Livy -- just a weird guy. And things have already started to work out better. I called the property manager shortly after I wrote the story below. I knew he would have heard what happened, but I thought he might only hear that the police reported two disturbances, one in his apartment and one in mine. So I called to explain what happened last night, more or less the same as below. But he already had the basic story as it happened, and told me not to worry as he was taking it very seriously. He kind of paused, and I said I wasn't prying for details on what he was doing -- just wanted him to know the story. He said, "Well, I can tell you this much: The whole situation has already been taken care of. Legally." And then he went on, "That guy isn't even supposed to be in the apartment. If you see him again, or hear any loud music or whatever coming from that apartment, please call me any time night or day." And he gave me his cell number. So I should be able to catch up on my lost sleep tonight! :-)
---
Livy
1/13/10
Finally things are starting to warm up!!! 40 degrees for today and the rest of the week! Woo! Good thing about going to Northeast, I got out early today and for the rest of the week! They kept Northeast, East, and Southwest's final schedules the same and I like that. 2nd semester starts a week from today since there's no school Monday or Tuesday.

By the way Gary, rough story! Weird that he was staring at you through his window, creeper! Why would you leave your radio on while you're gone, and so loud? Does he have a pet or something that he left it on for? Hope things turn out good!! Talk to you all later!!!
---
Gary
1/13/10
Apartment life is nice when, say, the plumbing breaks down -- you just call someone and they fix it. Or when it snows, you just wait for a crew to arrive to clear the sidewalks. But apartment life also has its downside. Like last night. The couple upstairs from me (where the "Mexican ladies" used to live, if you recall that story) have lived there for maybe six months, and were mostly quiet except for an occasional loud fight. And I mean loud with throwing stuff, like a 50s sitcom. But last week something changed: no fight noises, but instead loud music at all hours of the day and night; and lots of visitors, also at all hours. One day last week there was like a 24-hour party: continuous music all evening, all night, and all the next day. Plus laughing and shouting and party noises. (It was a snow day, so I was home the whole time.) I went outside to get the mail, and looked up to see all their windows open -- on this super-cold day. Weird. My theory was, she left him and he started partying.

When I got home last night around 9, the music was going -- and especially loud this time. Still going strong at 10. And still going strong at 11:30, which is when I went upstairs and banged on the door. No response. More LOUD banging, and still no response. I went outside, up the back stairs and banged on his back door. Nothing. So I called the property manager, hoping to get the guy's phone number so I could call and let it ring until he answered. But at that hour of the night it's just an answering service and she didn't have the guy's phone number. She advised me to call the police, pointing out that it's against the law to play loud music after 10 pm. (I never knew that.) So I called the cops, who arrived in minutes. I let them in, and their eyes got wide when they heard how loud the music was. They too banged on the door with no response. They said it was possible the occupant had passed out or something, so they called the property manager number and said you've got to get somebody out here, now! The cops said they would leave, but would return when the property manager arrived, and would enter the premises first. It took more than an hour for the property manager to appear, with the cops (2 cars) right behind. During that time the music had stayed at the same volume, but at some point suddenly I could hear footsteps upstairs -- so someone was in there.

The cops went back upstairs, banged on the door, and the guy opened the door right away. (I'm listening to this from my own doorway downstairs.) Turns out the guy had been out for evening and had left his radio on, and arrived home via the back door when I heard the footsteps. I heard the cop say, "And you thought it was okay to leave your radio on this loud?" The other one said, "This is the second time tonight we've been here, you know!" I don't know what else happened, but I did hear them taking down and calling in his name, birthdate, etc. Then the music stopped. And the cops left. It's now after 2 am and I thought, Case Closed.

An hour later, just as I was getting to sleep, I heard someone knocking on my door. What the...? I got up, peered through the peephole, and saw the same cops. I opened the door, and they told me they got a call from the upstairs guy reporting that I was making a disturbance. I was like, "Is he nuts?" I told them that I had immediately gone to bed. They both said, Yeah, that's what we figured -- he must have assumed it was you who had made the complaint and wanted to mess with you. They apologized and then, to my disappointment, left the building -- I was hoping they'd go upstairs and bust him for making a fake complaint, and maybe throw in a little police brutality. But no. So I went back to bed and got a few hours sleep. Then this morning when I was outside scraping my windshield, I glanced up at his window and saw the curtain slightly parted -- he was watching me. This has not been my month!
---
Donna
1/12/10
This is Simon Cowell's last year on American Idol. That means it's my last year of watching it. He makes 36 million a year on AI and they offered him a lot of money to stay. When you make 36 million a year, how much do they offer you to entice you to stay?

"It wasn't the money," I heard him say this morning, "it just wasn't fun any more." But have you heard his plans? He's going to start up a new show on Fox where they try to find new singing stars by having unknowns come on and audition and then compete against each other. ...wait a minute, where have I heard that before...? --Gary
---
Gary
1/12/10
Very picturesque morning here in Lincoln: It's below freezing, but also foggy, so the distances kind of dissolve into white and every tree branch and surface is coated with white frost. Very pretty, but I'd trade it all for one warm sunny day.

Campus is beginning to come back to normal. I drove through it on Saturday, and the streets were jammed with cars and U-hauls as the students returned from Christmas break. Classes started up again yesterday so the hallways are full of people, after a month where the hallways felt like a ghost town. Always weird when the population of your immediate environment increases (or decreases) by some 40,000 over a weekend.

Everybody getting ready for the Oscars? Only 54 days away. :-)

No other news here that I can think of at the moment -- just checking in!
---
Marsha
1/8/10
It is bitter cold here too, a thick layer of ice beneath the snow. Ick. Anna, John and I went to lunch at Smashburger and then went to see "Up in the Air." Good food, good movie. Enjoyed watching the Alabama and Texas game last night...now on to the the NFL playoffs next week for the Vikings. Metcalfs, you sure do have a couple of cute dogs! Any name for the new collie? The picture of the cat looked like a racoon. Hey, we haven't had any snow days and I have lost count of how many Lincoln and Sioux City have declared.
---
Karen
1/8/10
Good morning, finally some improvements around here. Although it is bitter cold -- I think it's -9 now. Good news is no school, so Emily. Erika and I are all home today. (Emily actually does have class, but is staying in.) Both vehicles started this morning, the huge drift by the back door did not fill in and the door knob wasn't frozen shut this morning. Have a fire going and will keep it going all day. Tonight is supposed to get to a temp of -35, weatherman said it would be a once in a lifetime low temp.

So Lincoln is off of school again, how many days will have to make up? We have two days to make in SC, one in April and now adding one to the last day of school.

Marsha, how bad is it in Minnesota? Stay warm everyone :)
---
Gary
1/8/10
Livy's sources were correct: Today is another snow day for Lincoln schools. At go-to-school time this morning it will be -7 with a -26 windchill.

Warmer on Sunday -- up to 27. And Tuesday, Wednesday, and Thursday it's supposed to be above freezing! Maybe we can melt a flake or two....
---
Karen
1/7/10
Things are beginning to look up just a little. The plumber is done and we now have a working and non-leaking toilet. The principal called me about 7 and said the school is canceled for tomorrow, and I also just got a call from Erika's debate coach. The tourney is postponed. So the girls and I will try to stay warm and cozy in the house tomorrow. Poor Brent will have to go in, but he can at least take the car and not slip and slide as much. Now if you can just make it to Sunday it is to start to warm up.....
---
Gary
1/7/10
Donna sent in these recent photos of Fargo, ND. Makes our snow look pretty tame. Could be worse, right? :-) Thanks, Donna!
---
Karen
1/7/10
Emily's prediction about my mood was correct. It is nasty out today. We did have a two hour late start, but it was still bad when I left. The wind is very strong and blowing lots of snow. Got to school OK, but most of the kids didn't show up. So it was a very slow day. Had a little extra time this morning and called the plumber, had a small leak around the toilet and thought I would make an appointment for next week. Apparently business is slow and they could come this afternoon. So he was here about 3:30 -- said the toilet needed to be replaced and started to take it out, then realized he didn't have one on the truck. So he just left with the old toilet and promised to return "soon." So my day is lousy and tomorrow does not look much improved.
---
Emily
1/7/10
Did Lincoln end up getting another snow day? Sioux City schools got a 2 hour late start, and Briar Cliff got nothing! At least Cold Stone decided to open late so I didn't have to go in today. Weather reports say we have gotten 6 and a half inches so far and now it is getting pretty windy and very cold! Temps tomorrow could get down to -25, with a HIGH of -4!!

I am at least glad to be home with no where to go today. Erika and I have been playing lots of Wii! But, pretty sure Mom and Dad will not be happy when they finally make it home tonight...

It is a snow day for Lincoln schools. Not because of snow (actually there's bright sunshine out there) but because of the windchill. --Gary
---
Karen
1/7/10
Gary, nice front page today. While I do appreciate all you do for the webpage -- I too was tired of Christmas by the 26th. We have a two hour late start this morning. Doubtful it will go to the whole day. We got about 5 inches of snow by this morning. Poor Brent is out in the freezing cold blowing the driveway. Erika is supposed to go to a debate tourney at Ankeny tomorrow (bus leaves at 7 am). Waiting to see if that gets canceled. I will enjoy another cup of coffee before I have to get ready......
---
Karen
1/6/10
Geez, Lincoln got another snow day! We got another 4 inches of snow since early this morning. Now the wind is really picking up, the one bright spot a high of 15. Sad when we get excited about a high of 15..... I am thinking we will at least get a late start for tomorrow, hopefully the whole day. We will now have to give up days of summer vacation if we have anymore snow days, but at this point I really don't care. I would much prefer to go in on an 80 degree day. Gary, glad you got your car taken care of. Are you driving the old one now or will it need some repairs?

Driving the old one -- which surprisingly is still street legal: In spite of being smashed in, the taillights, brake lights, and blinkers all work! I'll drive it until I decide to repair it, or more likely, get a new one. Sad, though, because I really like that car.... I just spoke with Livy on the phone, and her sources say that tomorrow and maybe even Friday will also be snow days. (I think she said Paul has a friend who is a school principal who told him this.) School was closed today (and maybe for the rest of the week) not so much because of the snow but because of the windchill. On Thursday or Friday (can't remember), the high is only supposed to be 1 below.... --Gary
---
Emily
1/6/10
Wow, Lincoln has been getting a lot of snow days! We are getting the snow too... Looks like about 3 inches and its predicted to keep coming down until tomorrow evening then start blowing.... No snow day for any of us in Sioux City, although lots of other things are being cancelled. I also decided to declare my own snow day... Not much going on and I do not enjoy trying to make it up the giant hill to school! I am supposed to work tomorrow morning too, but am hoping my boss will let us open late so I will not have to go in! I am sooooo tired of snow and cold and winter!!

Good to hear about your car Gary, I hope things keep improving!

Thanks! I'm pretty sure you have gotten more snow than we have, but we have enough! --Gary
---
Gary
1/6/10
The snow started coming down shortly after I got to work, and it was only then that I learned that the Lincoln schools had declared a snow day (and Omaha too?). No snow day at the University of course (classes don't even start until next Monday), so I declared my own snow day and left at noon. We had gotten what looked like about two inches by that time, and it's still coming down -- big flakes that I could actually hear hitting my coat. Oh boy. Good. More snow. Yay.

Quick update for those interested in my car situation: The insurance company made an offer a while back to cover the repairs. I had some estimates done, and they were all higher than the offered amount. So I spoke to the insurance company and they agreed to add on another $500. That was fair, so I accepted it. I'm not sure that I will have it repaired -- my car actually is still driveable, so I can drive it until I either have the repairs done or find another car. So things are looking up. Now if we can just melt some of this snow....

The Advent pages end today. And I gotta say I'm totally done with it for this year.... So the webpage resumes its regularly scheduled programming tomorrow -- except I'm banning all winter/snow/cold pictures for a while!
---
Donna
1/4/10

A little late, but Happy New Year!

OMG, that is a cute puppy! Looks like he likes his new home already!

Teghan, I heard you were in Sundays paper again, but I haven't seen it. You're a celebrity!

Sam, those socks have been so nice in this cold weather, I put them on as soon as they come out of the drier. And the chocolates were excellent! Karen, thanks for the really cute tray and goodies. Marsha, the necklace is so pretty. I love keys!

Erika, I'm glad you liked your present. I thought the earrings would look especially nice on you.

I am sick of winter! I have to do the drive into work tomorrow and that will be the first time in about three weeks. Kinda nice being home.
---
Gary
1/4/10
OMG! Twelve below -- and a windchill of -30??? And more snow predicted for Wednesday??? As Homer Simpson complained on a cold day in Springfield, "Al Gore can't do anything right!" Yeah, a little global warming sounds pretty good right now. (For the record, I do know that weather extremes, both hot and cold, are symptoms of global warming.)

Anyway, a very cold drive in this morning. And even though I was suffering a little from cabin fever and I wanted to get out of my house, going back home and bundling up under a blanket and watching movies now seems like a great idea....
---
Karen
1/3/10
Gary -- nice addition on the calendar this year. Sadly this is our last day off, we all return to work and school in the morning. It's been a nice long time to have off, especially with the weather. We got yet another 2 inches of snow this morning, it's also nasty cold. We had a temp (not wind chill) of 20 below on Saturday. We have been spending most of our time inside with our new toy. We decided to get an after christmas present for the family and bought a WII. What a lot of fun we've been having with it. Metcalfs -- cute dog! Was she a christmas present? Gary how goes the car search? Are you getting a new one?

I don't plan to buy a new one -- not right away, anyway. I'll be talking with the insurance people in the next day or two and will work out the final settlement amount. I'll have more details then. --Gary
---
Amanda
1/3/10
The puppy already loves the snow. She experienced it for the first time yesterday but already is running around & having fun in it....
---
Amanda
1/3/10
Puppy pictures.... Still no name. We've got some ideas, we'll keep you posted!
---
Amanda
1/2/10
We're on our way to Des Moines for our new puppy today. We left the house earlier than planned, and Ryan & I noted that's how we know we're excited, we never leave early, on time: yes, late: yes, on time? Not usually! Livy's riding with us, gotta bring the ultimate dog person!


Happy New Year everyone! We've had a good one so far. Ryan has had 5 days off & hasn't had that (unless we were vacationing away from home) since he started this job over 3 years ago. And he didn't have to burn vacation time for it either. He's been out of school too of course, so the break has been nice. It went way faster than we imagined.

Gary, what's the status with your car stuff?

Not much movement, and it's partly in the air. I'll know more in a day or so and I'll make a complete report then. --Gary
---
Grandma
1/1/10

Happy New Year, Everybody!!
---
Livy
1/1/10

Happy New Year everybody!!!
---
---