Old news: April 2010

Back to Newsletter
Gary
4/29/10
Okay, out of the house and down to the train station. Hope you enjoy the front page (again) for the next several days. All those old front page pictures require so much space on the site that I had to remove the recent photos and most of the old newsletters to make room. Sorry about that. They will of course be restored when the next page goes up, on Wednesday.
If anyone needs to get me, I'm at the Hyatt (303-436-1234) and I also have my cellphone (secret contact page), though I'm pretty bad at remembering to carry it along with me.
Til Wednesday, adios!
---
G'Ma
4/29/10
Have a good trip and fun in Denver, Gary. Party hearty tonite, Erika. Hope you are feeling better again today, John. Feels like Summer today, almost hot. And windy!
---
Ryan, Amanda, Tristen & Teghan
4/29/10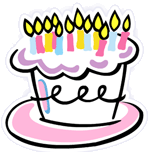 Happy Birthday Erika!
---
Donna
4/28/10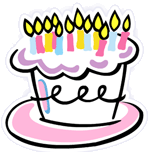 Happy birthday Erika!
---
G'Ma
4/28/10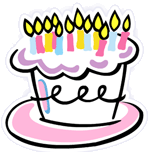 Happy Birthday, Erika!!
---
The Hatgidakis Clan
4/28/10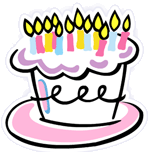 Happy Birthday Erika!!!!!!
---
Dad, Mom & Emily
4/28/10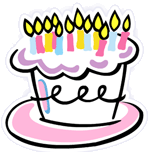 Happy Birthday Erika
---
Marsha
4/27/10
Gary, we hope you have a great trip to Denver, let us know how the train is. We really enjoyed our Lincoln trip, the picnic was especially fun. Thanks for having us Mom and thanks for everyone coming over to see us. When we got back, John was put in the hospital for three days due to a blood clot in his liver. He was sent home on Saturday and gradually has been feeling better. He will learn more about it next week, but he is doing well. Sam and Bruce Wayne and Zach are over for dinner tonight, Mark is in San Francisco for a work conference and Anna is at work at the salon tonight. Bruce and Sunny are wrestling and having a great time, Pork Chop (aka Glen) is home and missing out on the fun (For those of you who are unaware, Zach has an awesome little dog named Glen.) Erika, I suppose you are getting ready for a big old party, hope your day is special. I mowed our grass last night Mom, everything is soooo green, we had a very rainy weekend and things are looking just beautiful, what a nice, long spring we have had and it sure has been a busy time at work! Lots of customers and we are awfully busy!! Sam brought chicken, an Asian green salad, potato salad, and cheesecake for dinner and Zach is at the grill cooking the chicken. Gotta go eat!
---
Karen
4/27/10
Gary, I totally forgot about your trip -- have a great time! Been busy, busy around here. Erika is looking forward to her birthday. We are going out to eat on Thursday, then Friday she has invited 7 girls to spend the night. So lots to prepare before then. School has been crazy, one of the teachers needed surgery and has been out for two weeks and will be out for another two weeks. Poor subs have been trying to fit together lesson plans. Emily's job continues to give her challenges. Yesterday she was very stiff after having to run one girl down and hold her until help arrived (she also developed a bruise where she was punched). Erika got one of her birthday gifts early -- she got her ear pierced (for a third time). She is just about to go to Teen Court -- trying to keep the streets safe for SC. John -- how are you feeling? Hope you are having MUCH better days this week :)

Wow, any time the rest of us complain about our jobs, we should remember that at least no one is punching us in the line of duty. Hats off to you, Emily! --Gary
---
Gary
4/27/10
I'm leavin' on that midnight train to Denver ... Thursday night, and I'll be getting back to Lincoln sometime Tuesday. And because there has been a huge outpouring of popular demand for it (i.e., one person asked), my plan is to put the special AHMN birthday page back up on Friday. It was a busy weekend for many when the page was up originally, so this will give those who missed it a long weekend to look it over.

This also means that the newsletter page won't be updated for that time, so anything sent in over this coming weekend won't appear til Tuesday.
---
Lindsey
4/26/10
Hey grandma, couldn't remember if I told you last Tuesday or not but our volleyball game is an early one this week so Matt and I won't be there for Tuesday night dinner tomorrow. We will be for next week though! Matt is sad he won't get Grandma's dinner tomorrow :-)
---
Amanda
4/25/10
Tristen's competition/workshop weekend went great! She got to dance for about 12 hours on Saturday & when she wasn't dancing she was hanging out backstage in the dressing room with all her teammates, nothing could make for a better weekend for her! Her routines got platinums and high golds & the "fierce hair" routine got an entertainment award! They were done at 4 today & so tonight the girls swam all night, so she got some good downtime. Teghan had a good time too, all Tristens dance friends love her so she felt like "one of them" backstage. Now we just have the drive home ahead of us, ugh!
---
Donna
4/22/10
Tristen, good luck in your competition! Keep us posted on how you're doing.
---
Amanda
4/22/10
Today was "Take your Daughter to Work Day" and Tristen came with me. She had fun I think, she did lots of work for us, so that was helpful! She saw the polygraph room, lots of weapons (I'm used to it so I don't even think of the guns, etc, but she noticed a taser, haha!) faxed stuff, helped Lindsey file & lots of other stuff! Right now we're heading to Tulsa for the Adrenaline dance competition. If we get there in one piece we'll hopefully have a nice weekend. Lots of hotel down time for me, Ryan & Teghan, who's looking forward to the pool. The girls are enjoying the drive so far thanks to the movies provided by Gary, thanks!

My pleasure. Good luck in the competition, Tristen! --Gary
---
Tristen
4/22/10
Hey everyone its Tristen! Just wanted to tell you guys that I'm at my moms work to day and haveing a lot of fun! Also I'm getting pumped for my dance compitition on saturday! Well I got to get back to work bye!!!!
---
Gary
4/22/10
Check out these amazing photos of the Eyjafjallajokull volcano in Iceland.
---
Gary
4/19/10
Thanks to Marsha, Sam, and Anna for making the drive down to Lincoln. It was great to see you and we all had fun. I didn't get around to doing updates on this page during the visit, but it was pretty much shopping here, movies there, and eating everywhere. We did have an impromptu picnic at Holmes Lake on Saturday. We had wanted to go to Valentinos, but it was waaaay crowded (thanks to that afternoon's Husker Red and White game), so after standing in line for a few minutes we went to Plan B: half of us went to Holmes Lake to stake out a spot, and the other half went to Hy-Vee for deli picnic food. Just a wee bit chilly at sundown, but we had a great time. Thanks again, you guys, for the visit!

New recipe up for something I made last night for everybody and it seemed to be a hit: Brazilian Cheese Bread. Try it!
---
Karen
4/16/10
Gary -- the front page is great! I'm sure I'll be checking it out even more this weekend.

Thanks! It was a fun project. The pages come up at random, so it may take a while (and you may see some repeats) if you want to see them all. --Gary
---
Gary
4/16/10
The Minnesota travellers (Marsha, Sam, and Anna) arrived yesterday afternoon, just ahead of a brief downpour. Grandma made an excellent fish chowder for the crowd, and we spent the evening talking and watching TV. No particular plans for the next few days that I know of, but I'm sure there will be shopping and eating and movies here and there.

I hope the front page is working for everybody. (You should see a randomly rotating series of webpage images.) It worked on every computer I was able to check, so it should work for you. It should also bring back a few memories!
---
Gary
4/15/10
Any early risers out there may have noticed that yesterday's page was still up this morning. There was some sort of internet problem in my area last night and this morning. I still had phone and email, but web access didn't happen. I called in about it, and they said they would call me when service was restored. (??) That must be a new service. Anyway, they still hadn't called when I left for work, so I hope it's fixed by tonight.

P.S. While I have your attention, be sure to check the page tomorrow or sometime this weekend. Got a special one lined up!
---
G'Ma
4/14/10
Thanks to everyone for all the birthday wishes, it was a good one!!
---
G'Ma
4/14/10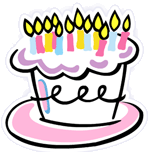 Happy Birthday, Tristen, our newest teenager!!
---
Dad, Mom & Teghan
4/14/10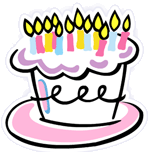 Happy 13th Birthday Tristen!!!!!!!!!!!!!
---
Donna
4/14/10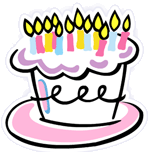 Happy Birthday Tristen!
---
Nelsons
4/13/10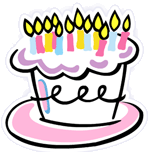 Happy Birthday Tristen
---
The Hatgidakis Clan
4/13/10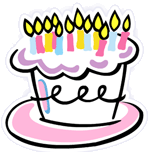 Happy Birthday Tristen!!!!!!
---
Donna
4/12/10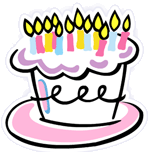 Happy Birthday Mom!
---
Ryan, Amanda, Tristen & Teghan
4/12/10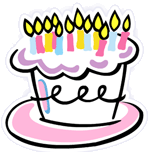 Happy Birthday Grandma!
---
Livy
4/11/10
Hey Everybody!!! Tried a new recipe tonight, and to describe it in one word: Success! It was very, very good! I was trying to find this one YakiSoba recipe that I made in my 1st period class but was unsuccessful with that but I found a chicken bacon recipe that was delicious!!! It's bacon, parmesan cheese and onions with some spices wrapped in a chicken breast with a creamy wine sauce on top! I will be sure to put it on the webpage! It's definitely recommended!!!

Yum! I hope you find the yakisoba one too -- love that stuff! --Gary
---
Lindsey, Matt, and Livy
4/11/10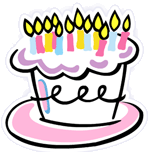 Happy Birthday Grandma
---
Paul and Lori
4/11/10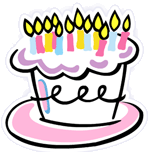 Happy Birthday Mom
---
Karen, Brent, Emily & Erika
4/11/10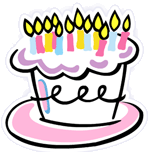 Happy Birthday
---
Marsha, John, Zach, Sam, Mark, Anna & Sunny
4/10/10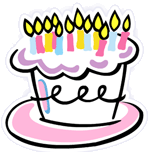 Happy Birthday Mom/Grandmom/Human Friend!!!!!!
---
Amanda
4/5/10
Grandma, I finally called Plaid Craft whatever about the stocking instructions & they'll be sending them directly to you. I also gave your phone number in case they had questions. Sorry it took so long! I emailed them awhile back & they didn't respond. How annoying to offer email contact & then ignore it... Also, one tulip started emerging yesterday & it's out today! You're right, so neat to keep an eye on next to the kitchen sink! Thanks again!
---
Karen
4/5/10
Last day off for Erika and me. Emily is just about to go to class. We all had a nice Easter -- didn't do much but eat yesterday. Emily had to work, but very few issues.

Gary your trip sounds nice. The train is a much better way to travel. Are you going for work or fun? Marsha, what did you do for Easter? When are you leaving for Lincoln?

My trip to Denver is for work, but it will be fun as there is not a lot of work! --Gary
---
Gary
4/5/10
Hey, chocolate lovers, today is a good day. Science now confirms that chocolate is good for you! According to a recent study, if you have six grams of chocolate every day (say, one square of a chocolate bar, or -- my preference -- one Dove chocolate), you can decrease your risk of heart attack and stroke by 40 percent! The study was done in Germany and, as we Simpsons viewers know, Germany is "The Land of Chocolate" (mmmmmm, chocolate 50 percent off...) -- so there might be some conflict of interest here. Also, a few doctors quoted in this article threw a little cold water on the study. But I for one am choosing to believe it.

In other health news, Kentucky Fried Chicken is soon to take a bold step and free the sandwich from its slavery to bread when it unveils the "Double Down," basically a bacon and cheese sandwich with two pieces of chicken instead of two pieces of bread. The "healthy" version substitutes two pieces of grilled chicken where it's otherwise crispy. Available at a KFC near you on April 12. (Oops, I just spoiled Grandma's birthday surprise....)
---
Donna
4/4/10

Happy Easter!
---
The Hatgidakis Family
4/3/10

Happy Easter!!!!!
---
Nelsons
4/3/10

Happy Easter
---
Amanda
4/2/10
Grandma, thanks again for the tulips, the cup they're in match my kitchen perfectly!! And I tried to call you this afternoon to see if you'd like the T's to offer a little cleaning/organizing expertise tomorrow to prep for Marsha's coming. Let me know & I'll bring them by at 1045 or so. I could use the time to go into work for a bit, and they were home most the day today so they'd do good to get out tomorrow rather than hang at home while I work.
---
Gary
4/2/10
So, I just now booked my trip (almost wrote "flight") to Denver for the end of this month. The reason "flight" wouldn't have been accurate is that I'm taking the train. Partly because plane travel lately is a real pain, partly as a protest against the TSA who make plane travel a pain, partly because it has been decades since my last (and only) train ride -- to Omaha with the Cub Scouts, and partly because I just read a good book about the building of the transcontinental railroad back in the 1860s and this trip will trace part of its route. Sadly, the train between here and there only travels at night now, so there will be a minimum of sightseeing, but it will still beat the plane experience. And cheap! Only $134 round trip. The air fare is more than twice that.

I'll be staying at the Hyatt Regency in downtown Denver. It's a short trip: leaving Lincoln on April 30 (Friday) and coming back on May 3 (Monday). Looking forward to it!
---
Donna
4/1/10
Oh and the error page fooled me and I knew it was April 1st. I had to try it twice (not reading the entire page) before I realized it was a joke. ;-)

Ha! :-) I got caught on a few online april-fool deals. One of the Democratic pages I visit ran a story about some very right-wing governor (I forget who) announcing that he was leaving the Republican Party to run as an independent. I bought it. And another story talked about the arrest of two guys in New York who had plotted to defraud the Republican Party and siphon off a bunch of RNC money through some elaborate fraud. I was following it closely until I got to the names of the two guys: Max Bialystock and Leo Bloom. Anyone? They're the two characters in "The Producers" (Nathan Lane and Matthew Broderick). --Gary
---
Donna
4/1/10
I've been working from home all day today and didn't know about the phone lines. Mine is working. I turned the TV on around 3:00 and an emergency announcement came on saying that 911 was not working. They gave several cell phone #'s to use in case of an emergency, or you can drive to your closest fire department. And they said they placed ham operators at busy intersections, you could report your emergency to them and they would contact 911. Very weird and creepy.

Our resident Bush supporter Tea-Party-type here in the office is sure it is some sinister government plot.... --Gary
---
Gary
4/1/10
Wow, unbelievable -- after more than seven hours, the phones are still out in Lincoln. Actually, the surrounding four counties I just heard. I was out at noon and stopped at Ideal to make some purchases (fresh orange juice -- the best!). I had completely forgotten the warning I posted below (duh), and handed the guy my card. Nope, sorry, cash only. This is getting strange! I wonder if 911 works? I would think it has some kind of separate emergency backup or something, but I don't know.
---
Gary
4/1/10
Hey, I know this will sound like an April Fools joke, but it's not:

Lincoln is having major phone problems this morning, all across the city. So if you are trying to call into or out of Lincoln today, you are likely to hear only a busy signal. I understand it also affects credit card verification, so if you are doing any shopping in Lincoln today there may be a problem with that too. Somehow the internet side of things is unaffected, so the webpage is still up -- for now. Also, cell phones are not affected so you can use cell numbers on our Double Secret Contact Page if you need to contact a Lincoln dweller. Good luck!
---
Karen
4/1/10
Yipee, first day of 5 days off. The girls and I are going to do some shopping this morning, then meet Brent for lunch. We are having our Easter dinner on Saturday. Emily has to work all day Sunday. I think her job is a little better. Mostly she is realizing that there will be issuses every time she works there. Erika is beginning to prepare for her ACTs. I think she is taking them the 10th. We've had a very nice week, yesterday was almost hot. The yard is really needing some attention now. Brent mentioned last night that he may get out the lawn mower this weekend. Gary funny web page today. I was expecting something so it didn't surprise too much :)

Yeah, the only people who get fooled on April Fools Day are the people who don't know it's April Fools Day. :-) --Gary
---
---