Old news: September 2010

Back to Newsletter
The Hatgidakis Family
9/30/10
Anthony Guerra won the Music Teachers National Association award for State Composition Competition for the State of Colorado. He is 10 years old and Donna (John's sister) and Larry's son.
Anthony's song is called ---- 'The Pirate in Me'. His sheet music will now go to Division Composition Competition Coordinator. The results of the Division Competitions will be announced in early Jan. 2011.
---
Nelsons
9/30/10
Congratulations Tristen
---
Amanda
9/30/10
Drum roll please.....


This just in: Tristen got elected Student Council President at Mickle!!! Woohoo! Congrats Tristen!!!

Congratulations, Ms. President! --Gary
---
Karen
9/29/10
Yes, the lawn is de-forked (not sure that is a word). Brent and Erika took several pictures before, I can still see traces of tp and silly string when I look around :) Poor Erika wasn't able to donate blood this morning. She was very concerned about her iron count. The past three days she has been eating lots of fresh spinach salads. She went down today to give blood, went through all the paper work and finger prick. Her iron count was good, but they couldn't find a vein. They thought she may have been dehydrated. I just got my flu shot. School always brings a nurse in and pays for them. They say it's cheaper to pay for the shots than for a sub. So I always take advantage of it. Now my arm is starting to hurt..... Erika is waiting for 4 friends to come over, have a school project to make a brain. They are thinking they will make it out of cheesecake --- should be entertaining......

Fake brain, you say...? --Gary
---
Karen
9/29/10
Gary, I'm guessing it was hard for you to put the crawl on today. I may be able to understand it, but it still bothers me:)

Another beautiful fall day here, been a perfect week so far and more to come. Trees are beginning to change colors.

Had a good week-end. On Saturday Brent, Erika and I went on a college visit to Morningside (here in SC). Really impressed us and may have made the decision for Erika. Then Jack, Emily and Brent went to a football game for Briar Cliff. Brent ordered the Nebraska game on PPV and we all watched it. Erika is excited about school today. The blood bank is coming and she is making her first donation. Been eating lots of spinach to build up her iron count.

The crawl was easy, actually. I found it that way online, and just cut-and-pasted it. The only part I had to type was "AMINAZG FCAT:" :-) Hey, did Erika ever get your lawn de-forked? --Gary
---
Gary
9/28/10
If you have two and a half minutes to spare, that's just enough time to watch an entire airplane being built. Thanks for the video, John!
---
Gary
9/27/10
Today's cool site is courtesy of John, who writes: "Abby and Brittany live about 30 miles from us and their family are friends with a family I know from my days as a hospital chaplain." Thanks, John!

Those of you who enjoyed this past weekend's cool site (Twenty for Twenty) may want to check out two similar pages: Twenty for Twenty: Vegetarian Edition and Twenty for Twenty: Summer Edition.
---
Gary
9/23/10
Homecoming displays are going up. On the drive home last night I saw lots of scaffolding and lots of activity. But I couldn't tell yet what the theme is.
---
Gary
9/22/10
I've been doing a bit of spring cleaning (here at the end of summer), so I was interested to learn today of the National Takeback Initiative. It's a one-day-only program (this Saturday) that makes it easy to get rid of any leftover or expired prescription and non-prescription medications. If you're like me, your medicine cabinet has several little bottles of leftover pills from one prescription or another, plus expired OTC stuff. It's not safe to just throw them away. It's not safe even to flush them or pour them down the sink, because they eventually get into the water supply. (I have heard that some fish in the Gulf of Mexico have -- in addition to BP's oil -- a measurable trace of anti-depressants. Anti-depressants are so widely used in this country that they are being flushed into the Gulf through peoples' urine....) Anyway, on the site above you can find a nearby drop-off place (like Walgreens) and safely clean out your medicine cabinet this weekend.
---
Gary
9/22/10
Interesting video here from the Minnesota office. Thanks John!
---
Gary
9/20/10
Some contact updates for you on this Monday morning. Lindsey has updated her address, phone, and email on our top-secret contact page.

Also be aware that my cell phone number has changed. (You should be aware also that I often forget to carry it with me, and that I often forget to charge it....)

If anyone needs a reminder about how to find our contact page, let me know.
---
Karen
9/18/10
Really feels like fall today. Cool and rainy, even seeing a few trees with leaves that are beginning to change colors. We are heading to Wausa again today. Brent is going soon and hoping to get lots of things cleaned out of his moms house. Hoping to get it on the market soon, but still lots to get out of there. Erika and I will head up a couple of hours later and meet out at the farm. Erika is shopping for a homecoming dress, went last night and didn't have much success. She got her senior pictures yesterday -- so today we are framing and hanging them. Went out to get the paper this morning and noticed some blue string all over the porch. It was still dark and raining so I didn't really know what it was. About an hour later I opened the blinds and discovered that we had been "forked." Some of Erika friends thought it would be funny to plant about 100 plastic forks in our front yard. Brent has rarely been prouder of Erika. So once the rain lets up Erika has a job to do :) Emily is in Omaha this week-end. Her new job and school keep her pretty busy and we just don't see much of her. Gary so glad to hear you spent your gift card -- that is something I NEVER would have picked out for you. I imagine everyone is watching the game today (Brent will miss another one).
---
Gary
9/17/10
I know I mention this every year about this time, but it was nice to hear one of my favorite sounds this morning: drums from inside Memorial Stadium as the band practiced their marching routines on the field. That sound always means we've made it through summer.

I also want to thank all of you again for the birthday gift, and to let you know what you're getting me. :-) Those of you familiar with the "Civilization" series of computer games may be aware that a new version is being released next week. For those unfamiliar, it's a world history-based game with military, political, cultural, and religious elements. The game has been around for 20+ years, but it has been revised and updated and improved through that time -- this next game is the 5th in the series. I've reserved a copy at Best Buy and will pick it up on the day it comes out (next Tuesday). Can't wait. Thanks, everybody!

If you are interested, here are a couple of videos about it. (You may have to sit through brief commercials for other games at the beginnings.)
---
Gary
9/15/10
Hey Donna, I know you're in the process of buying a new stove, but you may want to hold off and decide in favor of "The William" when you see this video John sent in. Thanks, John!
---
Amanda
9/15/10
Gary, the cards were hard, I only got The Office & Seinfeld. When I first saw the card concept I scanned VERY quickly for Vandelay Industries. That game was MADE for Vandelay Industries. :-)

Grandma, thanks for the recipe, I made it last night for lunch today, hereís hoping itís good!!
---
G'Ma
9/14/10
Amanda, I use about half a cup mayo mixed with 2 Tbls. sugar and 1\4 cup half-and-half or milk and a scant quarter cup of vinegar -- just add a bit at a time until it tastes right to you, a bit of salt and pepper. These are guestimates of quantity but they are pretty close, I think!
---
Gary
9/14/10
Some of those business cards were tough, eh? Here are the cards again, and below are the answers:

| | | |
| --- | --- | --- |
| Lost | Jurassic Park | Resident Evil |
| Batman | Iron Man | Office Space |
| Heroes | Roadrunner cartoons | Terminator |
| Superman | Fight Club | The Simpsons |
| Fringe | Soylent Green | Arrested Development |
| Watchmen | Mad Men | Seinfeld |
| Star Wars | The Office | Quentin Tarantino films |
---
Amanda
9/13/10
Grandma, I know your coleslaw recipe must be simple & easy, but could you just type in what you'd use for the sauce? I've got the cabbage, just craving the slaw!
---
Gary
9/12/10
Here's another contribution to our recent theme here of musical numbers from the movies. I happened to catch "Royal Wedding" on TV this morning, and one scene in it reminded me of another clip I had wanted to post here (more on that below). In this movie, Fred Astaire and Jane Powell play a pair of entertainers who are booked to perform in London during the week of the royal wedding, when young Princess Elizabeth (soon to be Queen) married Prince Philip of Greece. This was in 1947, and was a huge event worldwide as it was one of the first "good news" events since the ending of the war two years previously. In this scene, Powell and Astaire are on an ocean liner crossing the Atlantic and are performing a number when some rough weather hits:

I was good friends with Jane Powell's daughter when I lived in California, so I always watch this movie when it's on. It's worth a rental if you haven't seen it. Also in this movie is the famous number where Astaire dances on the ceiling.

But what I was reminded of this morning was some recent footage I saw from the big earthquake in New Zealand. The quake caused a tidal wave which struck a cruise ship at sea, and here's what that looked like to an onboard webcam in a real-life version of the above:
---
Gary
9/10/10
Hey, all you hep-cats and hep-kittens, take a gander at this video John sent in. It's the Ross Sisters in the 1944 movie "Broadway Rhythm." Wild!

Thanks, John!
---
Karen
9/8/10
Gary, cool cool site -- but which one was you? :) Another perfect fall day (although it is starting to rain).

If I had to choose from that bunch, I think I might choose the designer of the recycling symbol. All those others seemed too ... hectic. Nice day here, too. This whole month so far has been nearly perfect. --Gary
---
Gary
9/8/10
At 6 minutes and 7 seconds after 5 tonight, the time will be 05:06:07 08-09-10. That won't happen for another thousand years (i.e., in 3010). Cool!

Later: Somebody sent me this "fact" in an email, and I put it here even though it didn't look quite right to me. I thought about it and realized this will happen again in a mere hundred years (2110). That should teach me to verify before going to press.... By the way, the email came from a statistician and Ph.D.
---
Donna
9/8/10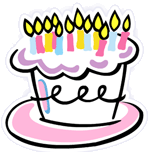 Happy birthday Gary!

I liked the card you picked out for yourself.

I'm afraid I have no idea to what you may be referring. (And thanks!) --Gary
---
Brent, Karen, Emily & Erika
9/7/10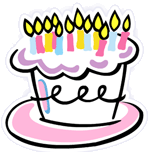 Gary, have a GREAT birthday. Enjoy your balloons and have fun spending that gift card :)

At this very minute I am planning my raid on Best Buy. --Gary
---
Ryan, Amanda, Tristen & Teghan
9/7/10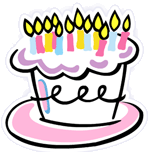 Happy Birthday Gary!!! The girls hope you buy something cool with your gift card so they can play with it. :-)

Most definitely. :-) --Gary
---
Gary
9/7/10

Wow! Just now a guy came to my office door and announced, "This is your lucky day, bub!" And placed on my desk a bunch of balloons anchored down with a bag filled with candy and gift cards -- and a note from all of you. Thanks, everybody! That was a first. Totally unexpected, and very awesome. Thanks again! :-)
---
G'Ma
9/7/10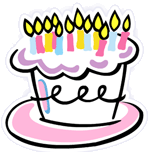 Happy Birthday, Gary!!
---
The Hatgidakis Family
9/7/10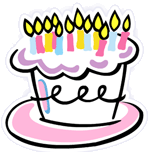 Happy Birthday Gary!!!!!
---
Amanda
9/7/10
Gary, that apple chart is so cool! My favorite is pink ladies & they haven't been good lately at all, so Iíve been looking for another kind & havenít known what to get. I tried fuji & didnít like them, well now I know why, they're at the complete different spectrum!

Yeah, I learned some things from it too. I found it online a few months ago actually, but have been waiting for apple season to use it here. Glad it came in handy for you! --Gary
---
Amanda
9/5/10
Some pictures from the game!
---
Amanda
9/4/10
Teghan's ready for her first Husker game!!!!!!
---
Gary
9/3/10
A perfect day outside, here in Lincoln anyway. If you haven't been outside yet, do yourself a favor and get out there. The best part of the year -- these next four months -- have arrived, and days like this are our reward for having suffered through summer.

John (Senior Contributing Editor, Cool Site Division) has sent in the following video. So if your evening plans include the cinema, why not spend three minutes watching this instead and use the time you saved for a nice walk? Thanks, John!
---
Ryan, Amanda, Tristen & Teghan
9/2/10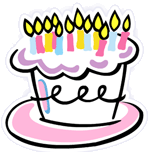 Happy Birthday Sam!
---
Gary
9/2/10
Need a break? Watch this kitten play "Duck Hunt" on the computer:

The person who uploaded this video said: "Sure, she's cheating by standing so close. But you try playing Duck Hunt with no opposable thumbs."
---
Gary
9/1/10
Photo update! I added a picture showing Grandma's TV with the new stand in place.
---
G'Ma
9/1/10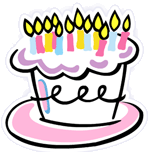 Happy Birthday, Sam!!
---
Dad, Mom, Sunny & Glenn
9/1/10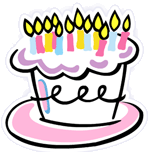 Happy Birthday Samantha
---
Nelsons
9/1/10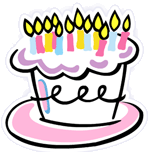 Happy Birthday Samantha
---
Ryan, Amanda, Tristen & Teghan
9/1/10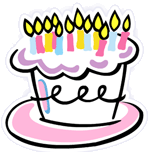 Happy 16th Birthday Livy!
---
---