Old news: October 2010

Back to Newsletter
Amanda
10/31/10
Here's pictures of the girls, the hippie & the 80's girl. Tristen added makeup after we took these photos, so you're missing the bright blue eyeshadow, but you get the idea. :-)
They went their separate ways this year for the first time, Tristen with 3 friends and Teghan & I with her friend Mya & her mom. Teghan made a HAUL. Double what she usually gets. Tristen on the other hand got 1/4 of what she usually gets. She's got candy envy and wishing she hadn't ditched her little sister. Especially on her last year trick or treating. :-)
---
Ryan, Amanda, Tristen & Teghan
10/31/10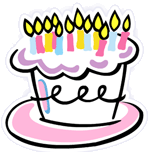 Happy Birthday John!
---
Nelsons
10/30/10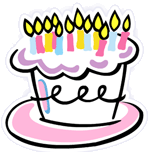 Happy Birthday John
---
Marsha, Zachary, Samantha, and Anna
10/30/10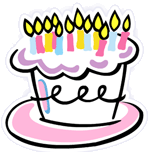 Happy Birthday, John!
---
Gary
10/29/10
As I was walking out to my car tonight after work, they were testing the sound system in the Stadium for tomorrow's game -- at full blast. They were playing the tunnel walk music and it...sounded...awesome. Whew! I hope it succeeds in intimidating Missouri tomorrow....

Hey, in case you missed it on the front page(s), a new round of "Five Pictures, One Word" starts Monday. I hope they will be interesting to you. As usual, they look way too easy to me, but that might be because I already knew the answers going in. :-)

Happy Halloween, and Go Big Red!
---
Karen
10/29/10
Wow busy front page this week-end, lots going on. So glad it's Friday! I even got out at 1, teacher inservice. So my week-end has already started. Been a busy couple of weeks, hopefully things will begin to settle down a little. Erika had a full week with homecoming, her ACT test last week. Haven't seen too much of Emily. The center is overflowing and she has been getting called in to work extra. Poor Brent is sick, been in bed all day. I'll be taking him to see the doctor soon to see whats going on with him. Hoping he'll be feeling well enough for the game tomorrow. Have LOTS of candy ready for Halloween. Weather should be nicer so I'm thinking we will have lots of kids again. Speaking of weather -- Wed was nasty here. Cold, windy and rain/hail/snow! Had our first fire of the season that night and it felt good :)
---
G'Ma
10/29/10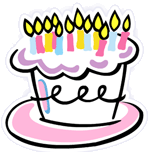 Happy Birthday, John!!
---
Amanda
10/29/10
Super cool front page, er pages... Looks like work x3!

I thank you. It actually would have been more work to try to squeeze all three events onto one page. :-) --Gary
---
Gary
10/29/10
Jack-o-Lantern Oranges
---
Gary
10/28/10
Ghouly Cupcakes
---
Gary
10/27/10
Mummy Meatloaf
---
Gary
10/26/10
Update to my note below about the actor who plays Dr. Watson being cast in "The Hobbit": He is indeed playing the title role. His name is Martin Freeman and I note he and I share a birthday -- though his occurred somewhat more recently than mine. Seems he also played the Jim Halpert character in the UK version of "The Office" (character was named "Tim Canterbury" there).

Several other roles in the movie have been cast, too, and you can see them here. So here we go! :-)
---
Gary
10/26/10
Blue Brains
---
Gary
10/25/10
Trivia Question: Which fictional character has had the most movies made about him/her?

Indiana Jones? Ha. He's a lightweight -- only 5 movies. James Bond? Even with 23 movies, he's not even close. No, the winner by far is Sherlock Holmes, who has been in the theaters over 220 times.

Tonight I just finished watching the latest incarnation of Sherlock, thanks to Donna who alerted me to it. I'm a long-time Holmes fan, but I hadn't heard of it. This movie-length program was the first in a 3-part series on PBS's "Masterpiece Theater." I wasn't real excited about it as Holmes has been done very well already -- especially by Jeremy Brett several years ago, in a three- or four-year series (also on PBS) where they did every single Holmes story and stayed extremely faithful to the original. I was even less excited when I learned that this one was an updated "21st century" version of Holmes, taking place in modern-day London.

But wow is it good! They managed to hit every single note of the original 1880s Holmes, yet they brought it completely and believably into the present. The story moves along at breakneck speed; you will definitely want to watch it twice, and it is much better the second time. It is excellently creepy when the story needs to be, and it is often laugh-out-loud funny. And in this very first program, they not only introduced all the elements of the Holmes stories but ingeniously translated them into present-day equivalents. (The 1880s Holmes was an occasional user of cocaine; this Holmes rolls up his sleeves to reveal not one, not two, but three nicotine patches. In the 1880s, Holmes was a great user of the then-new telegraph; this current Holmes brings texting to an art form. Et cetera.)

The first program was called "A Study in Pink" (a take-off on the original Holmes story "A Study in Scarlet"), so check your local PBS listings and put your TiVo to work. The next is called "The Blind Banker" and will air on Halloween night, and several times after that. Don't know the title of the third and final (though I hope it's not the final) episode. Do yourself a favor and watch it. If you're not already a fan of Sherlock Holmes, this will make you one. Thanks again, Donna, for the heads-up!

P.S.: Just a few days ago, the guy who here plays Dr. Watson signed on to Peter Jackson's "The Hobbit" movie. Don't know which character, but I assume one of the hobbits. (Maybe the hobbit, i.e., Bilbo...?)
---
Gary
10/25/10
Spider Web Guacamole
---
Gary
10/22/10
Horrible name ("Aut-Yum"...???), but these would be good, and easy:
Aut-Yum Leaves
---
Donna
10/21/10
Congratulations Tristen and Teghan!!! That is so awesome!
---
Gary
10/21/10
This sounds amazingly good:
The Best Pumpkin Soup Ever

Here's a simpler variation of the same recipe:
Pumpkin Soup with Bacon and Bleu Cheese
---
Gary
10/20/10
The best month of the year only gets better with Halloween just around the corner. I've been putting together the Halloween pages for next week and I have a bunch of leftover links, all food-related. So I'll use them on this page! Check back here for a daily Halloween food idea.

Today: Apple Bites.
---
Karen
10/19/10
Congratulations Tristen and Teghan, you two will be busy!!
---
Amanda
10/18/10
The girls were cast in the 2010 Nutcracker! It was a very exciting day for us when the results came in the mail!! Tristen will be a Spanish background dancer and sheís very excited with that. Teghan will be a mouse, and sheís excited too! The mice fight with the Mouse King against the Nutcracker & soldiers in Act 1. Tristen is in Act 2 while Clara dreams of all the far off places. Sheís one of just about 5 or 6 dancers who dance behind an older/fantastic dancer. Itíll be busy for us for awhile, but whatís new. This will be a great holiday season for them!!
---
Karen
10/18/10
Gary, anxious to see pictures of all your improvements -- sounds very nice :) Been a busy few days for us. Erika had homecoming this week-end. Friday she went to the football game. She was very happy when she got home -- West finally won a game (first in about 4 or 5 years). Then Saturday was dinner out, and the dance. Yesterday we all went to a pumpkin patch and tried out the corn maze. Last week after we cleaned up the yard I went out and got a bale of straw and a few pumpkins. It looked really nice -- apparently the deer also liked it. They ate a whole pumpkin and are on the way to finishing the others. Busy day at school tomorrow -- the state is making their big visit. Hopefully we will pass inspection and I will be able to keep my job. Brent has a meeting on Wednesday in Des Moines -- so he will have a long day.
---
Gary
10/18/10
Update on my previous post: After I wrote that there was no forward motion on Spielberg's "Lincoln" movie, I did a little digging and found out one bit of news. And that is that Liam Neeson is no longer playing the title role. Too bad! He would have been great. Neeson took himself off the list after this movie's long delay (5+ years?) by saying he was "past my sell-by date." Which is to say, he is now older than Lincoln was at the time of his death. (Egad... So am I!) So if this movie does get made, it will be with someone else playing the 16th president. When asked if he thought the delay was a bad sign for this picture, Neeson said he didn't think so; he pointed out that the planning and prep work for "Schindler's List" was over ten years, "and that was worth the wait, wasn't it?"
---
Gary
10/18/10
Quiet on the old newsletter page lately. As for me, I spent most of the previous week sorting, cleaning, building, and carrying stuff to the dumpster. It was a long-overdue Spring cleaning, and -- while it's not totally finished yet -- my place feels really great now. Got rid of lots of clutter (clothes to the Salvation Army, and furniture to the dumpster area where it was all quickly snapped up before the truck arrived), and then a good cleaning. Still need to sort through some closets and some storage stuff in boxes, but that can be done in small doses. I bought a new couch (very comfy), an ottoman-type chest, a new computer desk, a desk chair, a little stove-type space heater like Donna's, and two new bookcases. It feels like I've moved! I'll get some pictures up here once everything is completely in place.

And now, let's switch gears with a few bits of entertainment news: (1) The anticipated "Hobbit" movie became official on Saturday. It has been talked about for a long time but was never more than talk because of various legal and contractual difficulties. Last year it was going forward, but with a different director as Peter "Lord of the Rings" Jackson was unavailable. Then that director dropped out when the movie was delayed again. So on Saturday it was announced that the movie (really two movies) is going forward and that Peter Jackson is now able to direct. Great news! (2) There is no forward motion on another much-anticipated movie -- Spielberg's "Lincoln" starring Liam Neeson -- but in the meantime Robert Redford will be directing "The Conspirator," about Mary Suratt who was accused of helping to plan Abraham Lincoln's assassination. It stars Robin Wright (Jenny in "Forrest Gump").

Switching gears again, here's a Monday morning entertainment courtesy of John. It's the 1955 cartoon "One Froggy Evening," which has been ranked as the 5th greatest cartoon of all time. Steven Spielberg called it "the 'Citizen Kane' of animated film." Thanks, John!
---
Tristen & Teghan
10/12/10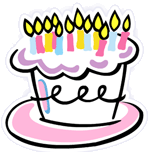 Happy Birthday Dad!
---
Amanda
10/12/10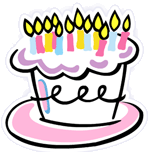 Happy Birthday Ryan!
---
Donna
10/11/10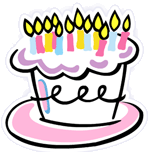 Happy birthday Ryan!
---
G'Ma
10/11/10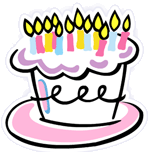 Happy Birthday, Ryan!!
---
The Hatgidakis Family
10/11/10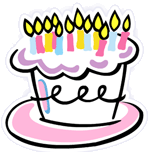 Happy Birthday Ryan!!!!!
---
Nelsons
10/11/10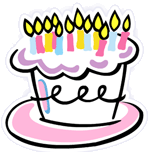 Happy Birthday Ryan
---
Amanda
10/8/10
Google home page is cool today! Be sure to click the "e." I love their creativity & new ideas.

Hello 3 day weekend..... 4 more hours can't go by fast enough!

Yup, Lennon would have been 70 tomorrow. --Gary
---
Amanda
10/4/10
Karen, love the red front door!!! So pretty!!!!
---
Karen
10/4/10
Finally have a picture of our red front door. I think it looks nice, really changed the look of the house. Brent, Erika and I spent most of Saturday working on the yard. It had been very neglected this summer and was in need of cleaning. Brent trimmed some trees. Erika cut down the cannas and mowed and I cleaned out the gutters, and caulked a few windows. We were stiff and sore the next morning. Erika gets the day off of school. Her friends are coming over to make another cheesecake brain. (The first one turned out OK, now they have a few better ideas to make it).
---
The Hatgidakis Family
10/1/10
Congratulations, Tristen!!!!!
---
Amanda
10/1/10
Grandma, I'm so sorry to hear about your brother. If there's anything you need, a ride somewhere ANYTIME or anything else, please let me know.
---
G'Ma
10/1/10
I want to let you all know that Bob passed away yesterday, he had just been home one day from the assisted living place and died the next morning. Have no more details yet.
---
G'Ma
10/1/10
Congratulations, Tristen!!
---
---