Old news: January 2011

Back to Newsletter
Gary
1/31/11
Yow, what a saga! There were about eight different points in that story where, if it had been me, I would have just gone home and stayed there. :-)
My own car story ended happily. The repair guy called to let me know it was just a loose clamp around a hose leading to the radiator, which caused the antifreeze to leak away. They replaced the clamp, added new antifreeze, and then watched it all afternoon for leaks. Total charge: $0.00. (I couldn't believe it, either.) I got a ride to the shop, and drove home in a warm car. So now, as far as I'm concerned, let it snow!
---
Karen
1/31/11
We are getting that storm here too. It just started as I was heading to school. Not too bad, but not great. Got to school and was in the office taking care of some things, when I looked up to see who just came in. I was very surprised to see a flustered Brent. He left after I did, put briefcase (and keys) on the front seat of the truck. Then he remembered he needed something from the house. Shut the truck door -- then he realized that the new truck automatically locks when the door is shut. So he got in Emily's car, drove about 1 block and got it stuck in a snow bank. He walked back to the house to get Emily to help him push, fortunately two guys happened by and helped get him free. Then he came to school, got my keys, went back to the house and traded cars and finally an hour later got to the office! So Gary and Donna-- you weren't the only one having trouble this morning.......
---
Donna
1/31/11
I wish I'd known about the freezing rain too. I would have pulled my car in the garage. I just went outside to scrape off the ice that completely covered every inch of my car and was ready to drive it in the garage but the garage door is frozen shut! Which really made me mad until I realized if I had pulled my car in last night, I wouldn't be able to get it out today.

I was scheduled to get the body work repaired to my car tomorrow but postponed that now for a week. This snowstorm they're predicting sounds really bad. I'm tired of winter. But still better than last year!
---
Gary
1/31/11
Blech, a nasty day out there, even for a January Monday. The forecast had mentioned light snow, but I never heard a word about freezing rain -- which is what we're getting. But let me back up to tell my story....

I'm driving home last Saturday night and I noticed the heater was taking a long time to warm up -- it was still blowing practically ice-cold. I glanced at the temp gauge: uh-oh, the needle is way high. Not in the danger zone, but much hotter than usual. So there is thermostat-type trouble somewhere, and I figured I would drop the car off at the repair shop on Monday morning.

Which was this morning. I scraped the layer of ice off the windows and drove off on the slick streets. With no defroster, I had to stop the car about every three blocks to scrape off the windows, and even so I was driving nearly blind most of the time. Plus, my route took me through two busy school zones. (LPS didn't call off school today, but I bet they will tomorrow.) A nightmare drive!

Finally arrived at the shop, and one of the mechanics kindly gave me a ride to my office. And even though I was more than an hour late, I was the only one here. As I was sorting through the phone and email messages of all the no-shows, one more person arrived. So there are only two of us here today, ready to enjoy a quiet peaceful day. Until we have to drive home....

Stay safe, everybody!
---
Donna
1/26/11
Yaay, the box is back. Much nicer than the email version.

It's a big step up, back to where we were two years ago. :-) And thanks for testing it! --Gary
---
Gary
1/26/11
Okay, the Oscar ballot is up! As of today, you've got 25 days to make your choices. If you are lucky enough to win, you may actually be personally congratulated by last year's winners, Teghan and Marsha -- though I can't promise that. Good luck, everyone!

Also, the recipe page has been updated with the textbox. Do you have anything to add to the 101(!) recipes already there?
---
Amanda
1/26/11
So glad this box is back!

Thanks for testing it! Later today I will update the recipes page with the textbox, and also will put up the Oscar ballot. --Gary
---
Karen
1/25/11
Trying out the new format -- I'd forgotten how it was before. Done with another day of school. Yesterday was day 100 (which means only 80 more for the year). Kids got to do all kinds of fun things by counting to 100. Weather is much improved, two days above freezing, getting a little of the snow melted. Just about time to take Erika to Teen Court.

Thanks for writing and breaking in the new/old system! --Gary
---
Gary
1/25/11
Please cast your eyes above for an old familiar sight: The Return of the Textbox! Thanks to the new webhost I'm using (and no thanks at all to Alltel/Windstream who discontinued it), we are once again able to submit items to the newsletter without having to email them. Please try it out so I can see if it works for everybody.

This is a by-product of getting the Oscar ballot ready. The process is the same for that page and this one. Stay tuned! The Oscar ballot will be ready within a day or two.
---
Gary
1/25/11
Wow, the Oscar nominations came out this morning! Took me completely by surprise -- seems like it happens earlier every year. Normally I would have the Oscar pages kind of ready to go, but not this time. I'll have something up here ASAP.

In the meantime, though, here are the nominations for BEST PICTURE:
Black Swan
The Fighter
Inception
The Kids Are All Right
The King's Speech
127 Hours
The Social Network
Toy Story 3
True Grit
Winter's Bone
---
Gary
1/20/11
If you've been following the flood news from Australia, you know it's still pretty bad there. Bad enough that sharks are swimming down the streets! Now that's bad. And here is 56 seconds of a man paddling a canoe through a McDonalds....
---
Gary
1/20/11
Attention, fans of "The Office" -- here are a couple of items for you:

One, Michael Scott (Steve Carell) is actually leaving early. His last show will appear about a month before the end of the season. The reason being, according to this article, to give viewers a little time to get used to the show without -- let's face it -- the main character.

Some of the comments which follow the article speculate about who the replacement might be. Several people mention Ricky Gervais ("David Brent"), but they also acknowledge that won't happen. My pick of the ones mentioned? Jason Bateman.

Two, speaking of Ricky Gervais: He will appear, briefly, on the January 27 show, as his old character David Brent -- the boss of the original UK version of the show. More on that here.
---
John
1/19/11
Sunny's Weekend Gig At The Dog House Lounge:
---
Ryan, Amanda, Tristen & Teghan
1/19/11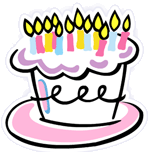 Happy Birthday Marsha!!
---
Donna
1/18/11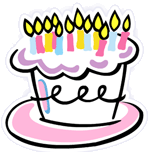 Happy birthday Marsha!
---
Nelsons
1/17/11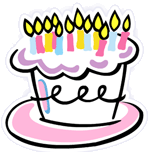 Happy Birthday Marsha
---
G'Ma
1/17/11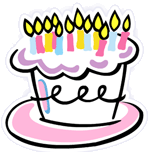 Happy Birthday, Marsha!!
---
John, Zach, Sam, Anna, Sunny & Glenn (Little Girl)
1/17/11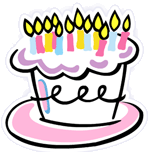 Happy Birthday Marsha(LW)/Mom/Alpha MaMa!!!!!!!
---
Gary
1/14/11
More on today's photo. Often a photo is identified by the photographer with only a brief title like "sunset" or "beach scene" or something. Plus photos can of course be renamed by others down the road. (I rename all the photos I use on our site, just to make my web housekeeping a little easier.) So it's not always easy to tell where a photo was taken.

But this problem got me thinking. I don't know if any of you use Google image search, but I use it a lot when I'm looking for a particular image. Just like the text version of Google, you type in a query and it displays thousands of results in picture form. Very handy when I worked up the "Five Pictures, One Word" games, for example.

I always wondered, though, if there was a reverse version of this -- where somehow you could give it an image and you would get back some information on it. Like I could feed in a photo of some unknown politician, say, and it would reply "That's Senator Jeff Merkley of Oregon." Well, it turns out (I learned this morning) there are a few sites sort of like this. One site (GazoPa) will find images that look like your image -- so if you feed in an image of a white sailboat on a blue lake, it might find an image of a white polar bear on a blue ice floe, plus many other white-on-blue things. Another site called TinEye will find exact matches to your photo.

So I used TinEye to find other sites which currently were using today's photo and found a site where, interestingly, people were having a discussion about where the photo was taken! None of them knew for sure, it turns out, but one person claimed to have a source that identified the photo as "Angara Island." Okay, now we're getting somewhere!

Some "Angara" and "island" googling turned up this site showing a similar view of the same scene (but no location given); and this site with a photo showing what appears to be the same scene -- and the caption identifies the buildings as "summer houses" or "dachi." "Dacha," for those of you who never saw Dr. Zhivago, is a Russian word for summer house. Though there doesn't seem to be an actual "Angara Island" anywhere according to Google, there is an Angara River in Siberia (Russia) flowing into Lake Baikal, and along the way it flows through a town called Angarsk. So I'm going to assume "Angara Island" is a small (perhaps unnamed) island with a few summer homes on it, in the Angara River perhaps near the city of Angarsk in Siberia.

Bottom line of this long post: What did we do before Google??
---
Donna
1/14/11
Gary, any idea where the picture on the front page was taken? It's really pretty.

Sorry, I don't have any info on that picture. I found it online somewhere and filed it for future use, but I don't know when or where I got it. I have fixed the front page so you can click on the photo and see it full size. --Gary
---
Gary
1/12/11
To go along with the amazing pictures of the flooding in Australia on today's cool site (thanks, John!), check out this video of the floodwaters hitting a caa paak (that's "car park" in Australian) in Toowoomba in Queensland two days ago.

Bottom line: big water + small cars =
---
Amanda
1/11/11
Gary, by invited does that mean, "we aint payin you if you don't show today, so if the snow keeps you home here's your invitation to burn vacation time?" I thought LPS could have gone, and Tristen sure was bummed that she didn't have school, it meant no end of semester drama play for her tonight. Teghan was glad though, she had a play date twice with a friend.

Yeah, that's pretty much exactly what invited meant. Too bad about the play, Tristen! And Karen, that's true -- just think back to last year and this looks pretty nice. --Gary
---
Karen
1/11/11
Erika and I had a two hour late start this morning. We ended up getting about 12 inches of snow, now it's blowing and cold. Our streets weren't too bad, mostly all cleaned off. I cleaned the driveway three times yesterday and it needs it again (but no gas for the snow blower). So not great, but still much better than last years snow :)
---
Gary
1/11/11
Good news, everyone! Tom DeLay is going to prison (3 yrs + 10 yrs community service), and Ghostbusters 3 is happening, with a "very good script" ready. To both I say, woo-hoo!
---
Gary
1/11/11
And yet another snow-day, on this day numbered 1-11-11. (It will be even better in about three and a half hours, at 1:11 pm!) Anyway, Lincoln Public Schools are all off again today, and so is the University, surprisingly. No classes, but UNL personnel were invited to come in today; though a great many, I think, decided to take an extra day -- the hallways and parking lots are nearly empty.

The day itself is beautiful: bright sunlight and blue skies. Really pretty out there.

The street crews seem to have been ready for this one. The main streets and even some side streets are scraped down to the pavement, so driving is not a problem. Even walking isn't much of a problem, as this snow is the dry fluffy non-skid kind.

Stay warm and safe, everybody, and enjoy the snow-day!
---
Karen
1/10/11

Gary -- Erika and I get the day off too! We had snow all day yesterday. Went out at 4 to shovel a little, had maybe 4 inches, but it was still coming down. Got a call from the principal at 10 and said it would be a late start. She called me again at 5:30 to say it was now all day. Not sure how much snow we have now, but it is to keep snowing throughout the day.

Lincoln schools are closed too. Weather guy just now (8 am) said we have 10 inches on the ground, and we can expect light snow for the next 24 hours. Enjoy your snow-day, everybody! --Gary
---
Amanda
1/9/11

Omigosh, I think UNL jumped the gun a bit.... The new LPS superintendant said at the beginning of the school year decisions will only be made for LPS on the day of, they took heat for closing early & then the storm missing us, or not being as big as expected. I think we haven't had much weather related stormage, so sounds like UNL is looking for an excuse to close. Lucky you... I need a job there.....

Well, like I said UNL usually jumps long after the gun has fired. But in this case I think they pictured hundreds (thousands?) of students on the road heading to Lincoln after the break, driving through a major storm. An accident or two, and talk about heat.... --Gary
---
Gary
1/9/11

Wow, I didn't expect this:
All classes and nonathletic events are canceled and all offices and clinics at the University of Nebraska-Lincoln will be closed Monday, Jan. 10. Only individuals required to report during weather closedowns should report to work.

The decision for Monday's closing was made in the interest of student safety as they travel back to campus from winter break.
The email (from the Chancellor's office) goes on to say that Tuesday is also kind of iffy. The University usually waits until everyone has driven through the snow to get to campus before they declare a snow-day -- meaning everyone then has to drive back through the snow to get home.

Only a few inches on the ground right now (3:30 pm), and it's not even snowing ...right now. Radar shows a huge blue blob heading this way.
---
Karen
1/7/11
We have a cold day here, very strong winds. Temp isn't too bad, but the wind chill is cold! Have maybe two inches of snow on the ground and maybe another 2-4 inches for the week-end. We really haven't had too bad of a winter yet (at least not as bad as last year). So I can't complain.

Done with the first week back to school (actually just three days). Glad it's Friday -- short weeks always seem harder than the full ones.
---
Gary
1/7/11
Hey, what I said before about a nice spring morning? Scratch that. A strong cold wind came up, including a few snowflakes. Freezing out there now!
---
Gary
1/7/11
Beautiful morning out there here in Lincoln. If it wasn't for the calendar, I would call it a nice spring morning. I know you Sioux City and Minneapolis readers have had a full helping of winter already, but we really haven't yet -- knock wood. They do say we could get some snow this coming Sunday and Monday.

The campus is still ghostly quiet, with classes not starting until Monday. We have a shuttle bus (actually just a large van) that makes a circuit of the campus and one of the stops is right in front of my building. Normally there is always a handful of people waiting for it, and the shuttle would stop, load 'em up, and zip off. Yesterday when I went outside, the shuttle was parked at the stop and the driver was asleep -- not just "resting my eyes" asleep, but head back, mouth open, and snoring. So yeah, it's kinda slow around here.

About a week ago, John sent in a link to a video. I see now I should have posted it right away, but I didn't look at it when it arrived so I didn't know what it was. So, with my apologies (and with thanks to John), here's a cool new year's eve video from London -- one week late!
---
Gary
1/2/11
For those of you who keep asking me for more pictures of Teghan wearing a cornhead, this is your lucky day!
---
---