Old news: April 2011

Back to Newsletter
Erika
4/30/11
Donna and Grandma, thank you so much for the birthday cards! :)
Donna, I already spent half of the Subway card, I love their food!
Grandma, I'm not sure what I'm going to spend the money you sent me on, but I basically always need money so I'm sure something will pop up in the next few days.
Thanks again to the both of you! :)
---
Gary
4/28/11
After his where's-the-birth-certificate strategy bit him in the underwear yesterday, lunatic racist quadruple-bankruptcy-filer Donald Trump has moved on. His new "issue" is: How did this black guy get into a college where the kids of my rich white friends can't? That's a paraphrase, of course, but bottom line the combover-abuser wants Obama to release his school records.... He should read this! And I hope he reads it to the end. :-)
---
The Hatgidakis Family
4/28/11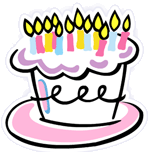 Happy Birthday Erika!!!!!
---
Grandma
4/28/11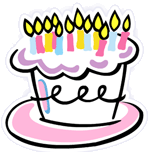 Happy Birthday, Erika!!
---
Gary
4/28/11
Where are Zach, Sam, and Anna working? Here, here, and here. (Look for Anna's picture!)
---
Gary
4/26/11
Countdown to "Countdown"! Keith Olbermann returns to the air on June 20 -- only 56 days away. Though I gotta say, his MSNBC replacement, Lawrence O'Donnell, has been on fire recently. He has been all over Trump's falsehoods and out-and-out racism (including criticizing NBC -- O'Donnell's own parent network -- for employing Trump). And O'Donnell's smackdown of Rush Limbaugh on last night's show was a thing of beauty. Watch:
---
Karen
4/4/11
Today's cool site is a good one. We had that on the school computer for a couple of days last week. The kids loved it! Someone was always going to the computer to check on the eagle.
---
Gary
4/4/11
Attention birdwatchers! Don't miss today's cool site -- it's a live 24-hour feed (with excellent quality video) of an eagle's nest in the wild, complete with hatchlings. Convey your gratitude for this site to John Audubon Hatgidakis.
---
Karen
4/3/11
That looks just like her car, scratches and all :)
---
Karen
4/3/11
Erika's car is a 2000 green Grand Am.

Like this one? --Gary
---
Amanda
4/3/11
I hear Erika's new car is a Grand Am! Loved the two Grand Ams I had!!!
---
Gary
4/3/11
Not much to tell about Philadelphia. Because of the weather, I stayed in the vicinity of the hotel the whole time. Which was actually only two days, the other two being for travel. So when I wasn't in the convention hall, it was room service and HBO.... I did have a really fine meal at a seafood place nearby (crab cakes, a small salad, pan-seared dover sole with a creamy horseradish sauce on the side, plus a little individually-baked dish of macaroni and cheese with two lobster claws in it). A great meal! And on my return flight, I got an upgrade to first-class on the Philadelphia-Chicago leg. It was a good trip, but as I said below I was glad to get back.

Cheers to you, Tristen! And Erika, congrats on your graduation present -- buckle up and check your mirrors!
---
Donna
4/3/11
Congratulations Tristen! That is so cool.
---
Karen
4/3/11
Gary -- welcome back, anxious to hear details from your trip.
Tristen -- Congratulations! Great news :)
Erika is pretty happy today -- she got her graduation present a little early. Brent, Erika and I went shopping yesterday morning and bought her a car. It's old, a bit beat up and lots of miles, but it's clean and seems to run well. Hopefully it will be a good dependable car for her.
---
Amanda
4/2/11
Tristen has worked hard all week this week at cheerleading tryout practice, and it paid off today. Tryouts were this morning, she got "kidnapped" at 430 so she knew she made a squad, they even brought us a sign for our yard. At 7 parents went to the high school & they brought out the 2011-2012 LNE cheerleaders, and Tristen, the (soon to be) FRESHMAN, was in the last group, the VARSITY squad! Amazing! So proud of her!!!
---
Gary
4/2/11
Back from Philadelphia. It was cold and rainy the whole time, so I did no sightseeing at all. Great food though! But it's good to be back.
---
---