Old news: May 2011

Back to Newsletter
Karen
5/31/11
Nothing has happened in the kitchen since Friday, and that was only a few patches in the walls. I am waiting for the drywall guy to come -- I was assured he would be here this afternoon.
---
Grandma
5/31/11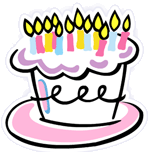 Happy Birthday, Karen!!
---
The Hatgidakis Family
5/31/11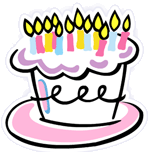 Happy Birthday Karen!!!!!
---
Donna
5/31/11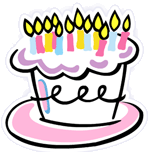 Happy birthday Karen!
Any changes to the kitchen since the video you sent?
---
Karen
5/29/11
I hope Emily's fix is as easy as yours. We didn't feel right about the whole tow situation so we decided to go by the repair shop once more. It was there -- 70 miles, and 4 hours later. Brent got in it and it did start, but it didn't sound good. So it will sit for 2 days until the shop opens and we'll see.
---
Karen
5/29/11
Gary -- I remember that time your car broke -- wasn't that the time you had to sit next to the drooling dog? :)

You are correct. I had forgotten about the dog. :-) But as I remember the rest of the story now, I hope Emily's turns out as well as mine did. Even though my car was on fire 70 miles from home, it turned out to be a very cheap fix. Replaced the thermostat and drove it away. The fire was just burning off oil/grease on the hot engine. And insurance paid for the $300 tow. Good luck, Emily! --Gary
---
Karen
5/29/11
Oh, the story continues. Brent and Emily got home about 1:15. The tow truck was called and I assumed on its way. In fact we got at least 3 different calls that the truck was heading to SC and would be there soon. For some weird reason, the tow truck would not accept a credit card number over the phone and asked that we meet him at the repair shop where it was being towed. So yet another call that it was to be there in 10 minutes, could we meet them? So Brent and I got in the truck, drove there and didn't see a tow truck. Waited about 5 minutes and got yet another call asking where we were. I said Sioux City -- oh..... he is in Little Sioux (about 10 miles from where the car died). So I don't have a clue where this driver had been but it sure shouldn't have taken almost 3 1/2 hours to go 10 miles. I told the operator that I would NOT be paying for any additional miles, he agreed and now seemed more than happy to accept my credit card payment over the phone. Ran a few errands on the way home and then got yet another call from the insurance (tow truck) guy. They now were unsure if the car had even been picked up!!!!!! I handed the phone over to Brent (my head was now pounding). After several minutes on hold -- they assured Brent the car had in fact been picked up was (once again) on its way to SIOUX City and would be arriving soon...............

Other than that, how's your Sunday going? --Gary
---
Karen
5/29/11
Geez, I guess we just didn't have enough drama in our lives. Poor Ema had a BAD day!! Jack was very generous and gave her tickets to the Taylor Swift concert in Omaha for her graduation. She stayed in Omaha Sat night and planned to return Sun morning. She called me about 9:30 to tell me she was on her way home (she was scheduled to be at work at 1). About 15 minutes later a rather shaken Em called me again and said that her car was hot, smoking and stalled on the interstate. She had already called Jack and he was on his way. Brent quickly dressed and got in the truck to get her. Jack said the coolant was empty so he got her some more, filled it up and they limped along until Brent met them at Mo Valley. They tried to get it to the next exit to find a station. Add in mixed directions, Brent leaving his cell phone in the truck (while Emily was driving his truck and he was in her car), a collect call to me from Brent at the rest stop -- asking where was Emily, smoking car (from both ends), Jack trying to find where Brent was -- stress, stress, and more stress. Luckily Brent was the one to get her, he somehow always manages to remain so calm (at least on the outside). At this point they realized it wouldn't make it back to SC. So I made a call to get a tow, they both got back in truck and headed home. The car should be here soon. I think we will be car shopping tomorrow -- poor girl was just saying the other day how healthy her savings account was getting, think it will be getting much smaller.

What a lousy day for everybody! I can really empathize, Emily -- one time my car overheated (and actually caught fire!) on I-29 just north of Omaha, though I was going the other way (on my way back to Lincoln from SC). I am still kind of superstitious about that stretch of road, and this story only makes me more so! --Gary
---
Karen
5/28/11
Not much happened yesterday -- spent most of the day waiting for the drywall guy to show up. Doubt that anything will happen until Tuesday -- so more sandwiches for the week-end :)

Thanks for the videos, Karen! Looking forward to "AFTER" and I'm sure you are too. If these videos don't work for anyone, please let me know. --Gary
---
Amanda
5/28/11
Karen send pictures!!!!!
---
Karen
5/27/11
Kitchen update -- A big crew of 5-6 guys were here at 8 am to start the demo on Wed morning. They were fast -- cleared out everything by 10 and much to my surprise they started to assemble and install the new cabinets. Also did a lot of the electric work. Almost all the cabniets were in by that evening (had trouble with the corner cabinet/appliance garage). Brent and I were sent on a shopping trip to get the new microwave, dishwasher and light. Then they all came back on Thursday morning and finished the rest of the work. Left about noon and said the drywall guy would be over "soon." So I waited most of the afternoon, he finally got here at 3 -- looked around and said I'll be back tomorrow morning. He still isn't here and I am beginning to get angry. On the plus side, the cabinets look wonderful!! We've been living like hoarders -- everything from the kitchen is now in the basement -- what a mess! The stove and fridge is in the dining room -- we can barely squeeze to eat at the table. The microwave is in living room (very convenient for tv snacking). Eating off of paper plates and using plastic forks is getting old after only 2 days. I had thought I was so clever and had about 2 weeks of meals in the freezer -- all I needed to do was to put them in the oven and heat them up. Then as we were moving the stove late on Tuesday night (after Erikas graduation) Brent said "you do realize that we don't have an outlet to plug the stove into in the dinning room" --Ooops!! So we have been eating lots of sandwiches and using the microwave for what I can. Think we will be eating out this week-end. Waiting for dishwasher and microwave to be delivered "sometime this morning -- between 7 and noon."

Wow. Hang on! Just keep thinking about how nice it will be when everything's done. :-) --Gary
---
Donna
5/26/11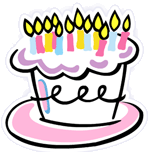 Happy birthday, Lori!
---
Amanda
5/26/11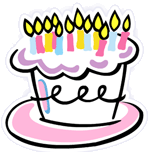 Happy Birthday Lori!
---
Amanda
5/26/11
Interesting pictures from Joplin.
---
Donna
5/25/11
Great story from the teacher. Be sure to read the string that follows. There's another great story about Alexandria.

You are right! I hadn't read all the follow-up conversation until you said that. Thanks! --Gary
---
Gary
5/25/11
New photos -- thanks, Karen!
---
The Hatgidakis Family
5/19/11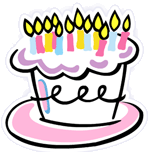 Happy Birthday Lori!!!!!
---
Grandma
5/19/11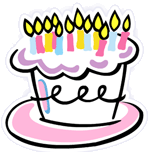 Happy Birthday, Lori!!
---
Karen
5/25/11
Wow, not even off of school for a day and the demo has begun. Got a call yesterday morning that the contractor was ready to start. So at 8 this morning they were at the door. The pounding has begun. Said we will have cabinets tonight. Last night was Erika's graduation! She did great -- didn't trip while on stage. Have some pictures that I'll try to send in later.

Welcome to summer! --Gary
---
Gary
5/23/11
Want to read something awesome? This was on one of the Democratic discussion sites I go to. It's not political -- it's a story about a teacher. Read it here! It's short, and well worth your time.
---
Marsha
5/23/11
We didn't get any damage in the tornado which hit north Mpls. and we are in south Mpls, but it was too close for comfort. Hundreds of trees gone and houses damaged, 2 people died, but luckily it hit on a Sunday afternoon and sirens were blaring. Sam and I were out and the rain was so heavy, but we were not in the tornado area. It was the same system that hit Joplin.

Big congrats to Emily and Erika. Way to go!! Karen, I hope you can post some pictures of the kitchen progress. Mom, we are glad this day is over for you and that it went so smoothly. Our lilacs are blooming and the scent is fabulous.
---
Karen
5/23/11
Marsha -- I just heard on the news that Minneapolis had a tornado -- did you have any damage? It's been a bad year for tornados! Emily is now officially a college graduate! Erika will graduate on Tuesday night. Today she has reshersal, then an award assembly tonight to award her with her scholorships. Today is my last full day of school, out tomorrow at 1:00. The contractor called on Friday -- cabinets are in and he should be able to start demo this week.

Congrats to the two grads! Really bad tornado last night in Joplin MO too. Apologies in advance for any delay in getting newsletter items posted today -- I have meetings all day today, solid. Thanks! --Gary
---
Amanda
5/21/11
I haven't watch the Office yet, but I definitely saw him in a preview for upcoming when I watched it last. I even rewinded to make sure I caught it right. Really couldn't believe he'd do TV. Funny idea though!
---
Donna
5/20/11
So did anyone watch The Office last night? That was Warren Buffet applying for the job, wasn't it?

Dang, didn't catch it. That's a hilarious idea! --Gary
---
Ryan, Amanda, Tristen & Teghan
5/19/11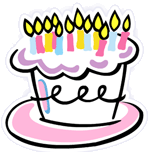 Happy Birthday Brent!
---
John
5/19/11
Thought some of our older family members might be interested in this project. I'm sending in two yearbooks and Marsha is waiting to hear back regarding her yearbooks from Lincoln High.

Looks interesting. Thanks! --Gary
---
Donna
5/19/11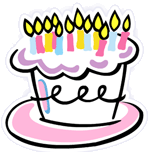 Happy birthday Brent!
---
Grandma
5/18/11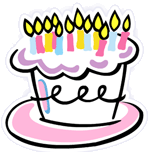 Happy Birthday, Brent!!
---
The Hatgidakis Family
5/18/11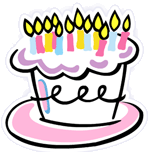 Happy Birthday Brent!!!!!
---
Donna
5/16/11
Just got this from CNN: Donald Trump says he will not run for president in 2012.

Ahhh, thank you Seth Meyers.

Indeed yes. It would have been fun to watch him slowly fall apart, but the quick Meyers method was fun too. I'm reading this morning that some Republicans are lamenting: "If it weren't for Donald Trump, Osama bin Laden would be alive today" -- their "logic" bring that Trump somehow forced Obama to take action. Lunatics! :-) --Gary
---
Nelsons
5/15/11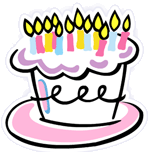 Happy Birthday Amanda
---
Karen
5/14/11
Erika is off to the prom!
---
Grandma
5/13/11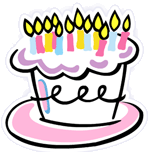 Happy Birthday, Amanda!!
---
The Hatgidakis Family
5/13/11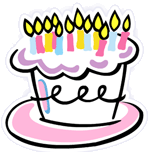 Happy Birthday Amanda!!!!!
---
Donna
5/13/11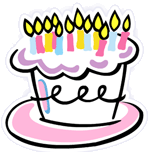 Happy birthday Amanda!
---
Gary
5/13/11
Brrrr! Cold morning here after a wild storm last night. With finals all over, the campus is deserted -- so with the cold wind and the overcast skies it feels like a ghost town.

On the bright side, I spoke with a friend in Colorado who said it has been snowing there the past two days. So at least we're done with that!
Be careful out there!
---
Gary
5/9/11
You may have noticed some of the recent pictures on the front page could be clicked to enlarge. Here's the back story:

My old web-host (Alltel/Windstream) allowed only a very limited amount of space for websites. Only five megabytes for all the files on the site. (Not gigabytes, mind you, but megabytes.) Which meant I was constantly juggling files in and out to make room. It also meant I had to shrink down almost every photo I used so I could stay under the limit.

With my new web-host, space is not a problem any more. So now when I find a large photo for the front page, I'm leaving it at its original size in case any of you want to download the photo for wallpaper. I've been indicating this with the "click to enlarge" caption, but after this week I'll be leaving the caption off. Not all the photos I run on the front page are large-format but many are -- so all you have to do is click on them to find out. If it's not large-format, nothing will happen when you click. For some of you, depending on which browser you use, the picture will have a different border color (other than black) if it can be clicked-to-enlarge.

And don't worry -- no extra charge for this service! :-)
---
Gary
5/2/11
Lots of funny out there over the noon hour as I was doing some errands:
--I went through the drive-through and asked for a "Coke, light ice." Through the intercom I heard the guy say, "I think you'll find, sir, that I make the lightest iced drinks in all the land."
--A fw blocks down the road I passed a Runza Drive-In, and their sign out front read: "Try a Salad! Not that you need it, you handsome devil!"
--The book-on-tape I'm listening to in the car right now is "The War For Late Night" by Bill Carter, about the Leno-Letterman-Conan thing. The author was talking about Dave's legendary ad-libs and he repeated this one which occurred soon after Letterman married his long-time girlfriend:
GUEST: So you're married!
DAVE: Yes.
GUEST: Did your wife take your name?
DAVE: Yes she did.
GUEST: So she's "Mrs. Letterman" now?
DAVE: No, she's "Dave."
---
Gary
5/2/11
On a day which shouldn't be about politics, I'm going to make one political point here:

In watching the news and the internet today, it's clear that the Republicans are already doing all they can to minimize the OBL thing, and especially Obama's role in it. With very few exceptions, none of them are praising Obama, but instead are carefully giving all the credit to the CIA, the Navy Seals, etc., without mentioning Obama's name. The Fox site this morning ran a picture not of Obama but of George Bush, with this headline: "Bush: Killing Bin Laden 'A Victory for America'"; and this sub-head: "Former president commends his successor and the military on 'this momentous achievement.'" (My emphasis.) When any of them do mention Obama, they do it like Eric Cantor who this morning said this: "I commend President Obama who has followed the vigilance of President Bush in bringing Bin Laden to justice."

Really? They're conveniently forgetting this:

--Just 18 months after 9/11 (March 2002), Bush said this about bin Laden: "I truly am not that concerned about him.... You know, I just don't spend that much time on him, to be honest with you."
--In July 2006, Bush actually closed down the intelligence unit that had been tracking bin Laden.
--In September 2006, Bush said that an "emphasis on bin Laden doesn't fit with the administration's strategy for combating terrorism."

The fact is, Bush dropped the ball, and Obama picked it up and ran in for a touchdown. End of story!
---
Donna
5/2/11
I've been reading about the reaction of those Meyers talked about. The bit he did on Anderson Cooper was great. Anderson said he was honored to be mentioned and that he's a fan of Meyers. Trump said Meyers had poor delivery and stuttered. (Nice.)

Indeed. That's a side-by side comparison of class and no-class. Speaking of being mentioned, how about Matt Damon getting a good-natured tweak by Obama? Pretty cool. --Gary
---
Donna
5/2/11
Have you seen the White House Correspondent's dinner yet? It's on C-Span and it's very funny. Well, the only funny part was Seth Meyers. He was hilarious. The best part was him making fun of Trump while the C-Span camera was on Trump. It's safe to say, Trump was not amused. And Meyers got in a nice jab at Chris Matthews and we got to see Matthews while he said it. Very entertaining.

It was great. Obama's remarks were funny too, I thought -- and interesting to consider that while he was making them, the Osama bin Laden operation was underway. Whew! But it was Seth Meyers who really put the screws to Trump; and yes, what made it even better was Trump being stone-faced through the whole thing. What an ego! All he had to do was chuckle occasionally and it would have been defused. But no. So now he looks even more like a jerk. Here are the segments, in case anyone missed them. --Gary

Present Obama:

---
Donna
5/2/11
You're welcome Erika. Hope you had a great birthday!
---
Gary
5/2/11
And one more. I don't know who video-shopped this one, but it's good. :-)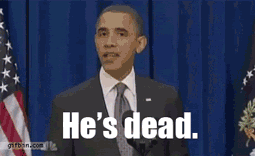 ---
Gary
5/2/11
Three pictures for you on this historic morning:
---
---