Old news: July 2011

Back to Newsletter
Donna
7/30/11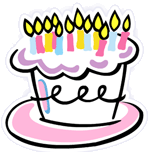 Happy birthday Sean!
---
Nelsons
7/29/11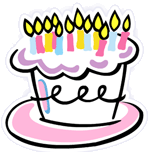 Happy Birthday Sean
---
The Hatgidakis Family
7/29/11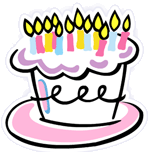 Happy Birthday Sean!!!!!
---
Anna
7/28/11
Hi everyone! I'm doing all right. I'm really sore and my right shoulder & neck are in bad shape. I move out this weekend & I can't lift anything over 5 lbs so this should be interesting. I'm doing message therapy, I just started Wednesday. Pete's step-mom Ellen is doing it for me & she said it will be a long process. Other than the accident my trip was amazing. We went to the Badlands, Grand Teton, Yellowstone & Glacier National Park. We did hiking and a lot of site seeing. I felt like I was in a Nature Valley granola bar commercial the whole trip!
---
Karen
7/28/11
Poor Emily will need some soup today. She has been home sick the last two days. Went to the doctor yesterday -- has the stomach flu. Doctor told her she wouldn't feel well for a few more days. Not sure if she'll go to work today. Mom, has the remodel project began yet? Anna, how are you doing? Hope you are getting along better now :)

Feel better, Emily! --Gary
---
Gary
7/27/11
When Emily and Jack drove down to Lincoln last Sunday, they brought along with them an excellent lunch -- and here is the recipe for one part of it: a chilled mango and cucumber soup. You won't believe how good it is. Thanks for sending in the recipe, Emily!
---
Amanda
7/25/11
Wow Gary, way to state your opinion on facebook with the front page today!

Hey, I calls 'em like I sees 'em! :-) No actually, I found this the other day when I was scouting around for funny stuff to put on the front page, and I thought it was, well, funny. I applaud Facebook for the role it played in the recent revolutions in the middle east. But other than that it is evil and wrong, of course. :-) --Gary
---
Emily
7/21/11
We are excited for the weekend too!
If it works for everyone, our plan is to stop by Grandma's house around 10:30 to drop off lunch (don't want it baking in the car), do the zoo and return around 1 or 2 for lunch. And, hopefully do a little shopping before heading back in the evening. Anyone know if Eyes of the World or 10,000 Villages in Lincoln are open on Sunday?
Grandma, if you would like, I think a salad would go well with lunch. But, no other cooking should be necessary, the soup and cornbread should be plenty!
Hope to see everyone on Sunday! :)

Emily, Eyes of the World is open from 12 to 5 on Sunday, but Ten Thousand Villages is closed all day. --Gary
---
Grandma
7/20/11
Hi Emily
Your plans sound great to me!! Look forward to seeing you guys.
I'm wondering what goes well with chili cheese cornbread? Maybe it will cool down by then. See you soon!!
---
Emily
7/19/11
Hey Grandma, and everyone else in Lincoln! What are your lunch/dinner plans for Sunday, the 24th?? Jack and I are going to be in Lincoln Sunday morning/ afternoon to visit the Children's Zoo and would love to visit 10,000 Villages or Eyes of the World and bring a late lunch or early dinner to Grandma's house and hopefully see everyone. We have a chili and cheddar cornbread recipe we'd like to try out. Let us know! :)

Sounds great, Emily! I can't speak for Grandma and will wait for her to respond, but assuming her afternoon is free I will see you then! --Gary
---
Gary
7/18/11
Are you watching the Rupert Mudoch thing unfold? Then you know that every day there is some major new event. Well, today there were three of them:
1) After editor Rebekah Brooks' resignation two days ago, and her arrest yesterday, police today pulled a large bag from a trash bin near her home. It contained a computer, a phone, and some papers. As soon as this was made public, Brooks' husband contacted the police saying the bag was his and could he have it back, please? Police responded, Well, no, you can't.
2) One of Murdoch's reporters, Sean Hoare, who was ready to reveal inside knowledge about the extent of the wiretapping, was found dead in his home today. Even though the cause of death was unexplained, police said it was "not thought to be suspicious" -- which sounds suspicious....
3) Attorney-General Eric Holder said that the Justic Department will be investigating possible U.S. wiretapping.

If you have access to a TV tomorrow morning at 8:30, you can watch Rebekah Brooks and Rupert Murdoch testify before Parliament. Strong possibility of fireworks. Current TV (ch 226 in Lincoln) will carry it live, hosted by Keith Olbermann.
---
Karen
7/18/11
Dang, hot at 7 am, not a good sign! Hope the AC can keep up. Brent, Erika and I spent most of Friday in Wausa. Just about have the house cleaned out. Hope to list it with a realtor this week. No big treasures, but did find an interesting paper. It was in the shed in an old safe from one of Brent's uncles. Looks like a land grant dated from 1876. It was given to the widow of a soldier from the war of 1812. Signed by U S Grant (actually it was his secretary). Trying to figure out just who it was, it's a name that is not familiar with the family. Also a baptism paper written in Swedish, dated 1916.

Anna, I enjoyed reading about your trip to Antiques Roadshow (I could use a trip there). Are you in Yellowstone yet? I look forward to hearing about that trip too. :)
---
Gary
7/17/11
Hope everyone is staying cool. I'm trying, but it ain't easy....

I finally did a scan of Donna's painting, as mentioned in Anna's note below. See it here!
---
Anna
7/9/11
Hi everyone! I just got home from Antiques Roadshow!!! It was very fun and I am so grateful I got tickets. My dad told me 35,000 people applied for the Minneapolis show and only 2,600 got selected! He also said that is the highest record for any show getting applications. We had 10 am tickets and got there right around 10. We had to wait in line for a little over an hour just to get tickets to the booths you were assigned to, due to what you brought. But we didn't mind at all & the lines seemed to move fast. It was fun meeting other people in line and see what they brought. Then we waited for an hour and a half in the "collectibles" line so my Dad could get his autographs looked at, they are worth about $3,000! More were machine signed then he had thought but at least we know. Then we headed over to "Paintings & Drawings" booth where I had Donna's painting looked at. She paid $18 for it and it's worth $200!!! It's an original and the lady who appraised it said the artist must have been bigger in Scotland but never made a huge impression in the U.S. We had one more item each but after standing in line for 3 1/2 hours we were tired and headed over to the "Feedback Booth" where my Dad & I got to say a little about our visit there. I hope we make it on! I had a great time and can't wait for it to air!!

I'll make a scan of Donna's painting ASAP and post it here so you all can see it. Thanks for the report, Anna! --Gary
---
Karen
7/7/11
No rain here today. Hot and humid, been staying indoors most of days. Gary thanks for the pictures -- they were really good. Marsha -- wow you left early -- but I don't blame you. How nice of Zach to have dinner ready for you.
---
Marsha
7/7/11
Thanks to all of you in Lincoln for hosting me, Sam and Anna these past few days. We left Lincoln yesterday early and were out of Omaha by 6:20 without a hitch and the drive home was tiresome but pretty easy traffic. Amanda, thanks for sharing about the Teghan notepad, glad you found one so quickly! John appreciated the pictures, said it almost made him feel like he was there. Zach had been here cooking so I came home to a fridge with bbq ribs, coleslaw, pasta and strawberry shortcake. I dropped off Sam and Bruce at her place and I suppose Bruce is missing Gma's comfy chair for napping. I am hoping that John will be ready for Antique Roadshow with Anna on Sat. It was great to see you all and thanks again.

It was excellent seeing all of you. Thanks again for doing the long drive here. Anna, keep us posted on the Antiques Roadshow, your camping trip, and Autumn in New York! --Gary
---
Gary
7/7/11
So who, besides me, got soaked going to work this morning? Here in Lincoln, just around the 8 am hour, we had a real downpour. Rain so hard that it bounces when it hits the pavement and looks almost like hail. I had an umbrella, but it didn't help much. Wowza! And I had just been watching the morning news about the (continuing) flood story, and all I could think was, "We really don't need this...."
---
Amanda
7/6/11
When we all shopped one day with Hatgidakis' Teghan saw this notepad that had a little hole for the pen and the pen came with it. Teghan LOVES paper, pens etc. Well she really wanted that pad of paper but it was $19! Crazyyyyyy! Stupid Sonata not Sonata. Anyway found exact same thing at TJ Maxx tonight for $6, score!

Here's the photo! --Gary
---
Gary
7/6/11
Finally got the pictures up from the 4th of July weekend. Big big thanks to everyone who drove through, around, and over the flood waters to get here. It was great to see everybody. And now (drumroll please...) the photos.

P.S. I promised to email these to some of you, but it's probably easiest just to copy them from the photo page...? If not, let me know if you have any special requests and I'll send you what you need.
---
Karen
7/5/11
Had a fun day on Sunday, good to see everyone. Roads weren't a problem at all. Had a quiet day on the 4th. Emily worked, Jack went to Columbus. We shot a few fireworks, but not many. The neighborhood was sure noisy though, guess no one was concerned about illegal fireworks this year. Waiting for a plumber to come out. Brent noticed a puddle of water under the water heater yesterday. This morning the shower was icy cold -- so I think we get a new water heater today. Hey Gary-Amanda when will the pictures be posted?

Sorry, haven't had a minute to get the pictures up here. Will do so ASAP, plus I'll also email them to everyone who has asked. Have had a fun morning so far, in spite of the high humidity and 90-degree temps: We went to The Egg & I for brunch which everyone enjoyed. Then -- and this will no doubt be the highlight of everyone's day -- I conducted a tour of my apartment. Which means everyone stands in one spot while I point at the kitchen, the bathroom, the bedroom, etc. At the moment the group is at Ten Thousand Villages in the Haymarket, while I am here at my place typing this up. Pictures soon -- thanks for your patience! --Gary
---
Gary
7/4/11
One more July 4th video -- this one for Teghan, who told me that her favorite kind of fireworks is the parachute.

Click to watch 900 parachutes set off at once!
---
Emily
7/4/11

Happy 4th of July!

We had a great time seeing everyone yesterday, hope everyone is having a great 4th!

Thanks to you all for driving down -- it was big-time fun to have you here. Neighborhood here is going wild with fireworks right now. Sleep may be a problem.... And hey, Emily, thanks for updating the Super Secret Contact page with your new email. --Gary
---
Gary
7/4/11
Too hot to watch the fireworks tonight? Then why not watch instead these two videos while seated comfortably in front of your computer:

First shows something that a few of us were talking about just yesterday -- i.e., what would happen if a fireworks tent caught on fire.

And this one just show various objects reacting to exploding fireworks, all set to "The 1812 Overture." Happy 4th, everybody!
---
Gary
7/3/11
Dang! I just noticed I put up the wrong cool site for this weekend. John sent me the link to the Crayola Fireworks Spectacular, but I got my wires crossed and used a different site. But the 4th is still a day away, so give it a look. Thanks, John!
---
---