Old news: September 2011

Back to Newsletter
Gary
9/30/11
It was a classic football night tonight as a bunch of us went to the Northeast - Grand Island game (at the Lincoln High field). Northeast got beat 56-7, but the Rockets cheerleading was top-notch. I did get a few pictures, though right after I took a photo of Tristen some overfed citizen snorted at me as she waddled past, "You takin' pictures of them gurls?" Gah. I didn't reply, but a few minutes later I thought of the perfect thing I should have said: "Shut up!!" Here are the pictures I did get.
---
Donna
9/30/11
Go Big Red!

Cool video. Thanks! --Gary
---
Gary
9/29/11
Okay, this is awesome. Never mind that State Farm is probably harvesting thousands of addresses for future mailings, they have produced a pretty cool interactive animation. Go here and type in your address. Thanks, Amanda, for forwarding it! I spent way too much time on it trying different places I know. :-)
---
Donna
9/29/11
So did anyone watch X Factor last night and see Josh the burrito slinger? Amazing. Tonight is the last night for auditions--which to me is the best part.

TiVo'd but not watched yet. --Gary
---
Gary
9/27/11
So I was all set to write a note here letting you know that updates to this page may be slow or not at all for the next several days, as I was taking my computer to the shop. I've had an ongoing problem for a while now with it not starting up properly -- many times not starting up at all. I had learned a few workarounds to get it going, but it was an annoyance. So I disconnected everything, lugged the box out to the car and drove to Best Buy first thing this morning. I laid it on the counter and, instead of the guy telling me it would be two days before he could even get to it, he popped open the case and said, "Let's have a look." I described the symptoms; he said, "I think I know what that is." He plugged it in and made one quick on-screen adjustment. No change. "Oh, okay," he said, and changed one more setting. And it was fixed, just like that. Then he took it behind the counter and used the blower and vacuum to get the dust out of it, brought it back out and put the case back together and that was that. No charge, and all over in about ten minutes. Looks like I've got a lucky day going here, so I'm buying a lottery ticket on the way home!
---
Gary
9/23/11
Here are a few notes I read recently about tomorrow's game. A headline in one of the Wyoming papers read: "Wyoming-Nebraska is Most Anticipated Game in UW Football History." That is a history going back 115 years and includes 1038 games. So I guess you could say this is a big game for them.

One Laramie resident who has had Wyoming season tickets for fifty years was quoted: "I would have bet pretty good money that Nebraska would never come and play in Laramie." Another said, "I tip my hat to them [Nebraska]. It's good for college football when programs like Nebraska are willing to play in a place like Laramie." Stadium officials are setting up a big-screen in the parking lot for the expected 2000+ people who don't have tickets but want to be at the stadium. And all of Laramie's hotel and motel rooms have been sold out since May.

With seating at 32,000, Laramie's stadium will be the smallest one Nebraska has played at since 1971. Bo Pelini said he was impressed with Wyoming's quarterback. When asked about the smaller stadium, he answered, "As far as I know, the playing field is the same size and that is what matters to us. I'm sure it will be a good crowd."

Also, happy first day of fall! Summer is over and it's now official. I have re-activated the fall webcams page with several new cams. Take a look!
---
Donna
9/22/11
Did anyone watch the X factor last night? I only saw the last half but it was just like the old AI days. And the last 10 minutes were really good. Did anyone see it? Chris Rene, I think his name is.

Dang, missed it. I'll watch for it next week. --Gary
---
Donna
9/22/11
What a great article.
---
Gary
9/21/11
Here's an article that Grandma found in the paper. It originally appeared in the Fresno Bee (California) newspaper after the author attended last week's game here in Lincoln, and it was reprinted in Tuesday's Journal-Star. It's a great read!

College football is wonderful, crazy and exciting. I've been a fan all my life.

On Sept. 10, I experienced college football at its best: Nebraska Cornhusker football at Memorial Stadium in Lincoln. Better yet -- the opponent was our own Fresno State Bulldogs.

These are the Top 10 things I observed and the lessons I think they offer to Bulldog football fans:

No. 10. They wear red. All 86,000 people in the stadium. Lesson: We're just like them. Loyal, proud fans who want the world to know it. We're part of the Bulldog family. It's fun, it impresses and maybe intimidates opponents. And a sea of red looks great on national television.

No. 9. They lined the streets of Lincoln and welcomed the Bulldogs to Memorial Stadium with cheers and friendly smiles. Lesson: Hospitality may not extend to letting the other team win, but being welcoming is a trait for which our community is known and one we can share freely when other fans come to our town.

No. 8. All 86,000 fans were in their seats 10 minutes before kickoff. Lesson: We're pretty casual about getting to the game on time -- or most anything else, for that matter. But being a few minutes early seems like a great idea if you've ever missed a big play because some other folks were late.

No. 7. They invited Bulldog fans to their tailgate parties. Lesson: Our tailgates are every bit as tasty as theirs, and this can be an opportunity to grow our economy. Do they know what tri-tip is in Lincoln? (Editor's note: Tri-tip is a bottom sirloin primal cut of beef, also known as California's cut.) Have Husker fans ever eaten Fresno State ice cream or sweet corn? We've already got football in common, so starting a conversation's a breeze. Add food and you've got the makings of a friendship.

No. 6. They cheered our Bulldog players when they entered the field of play. Lesson: That's a powerful message of both confidence that your team will prevail and respect for the opponents, just in case. It also sets an example for our children and grandchildren.

No. 5. Memorial Stadium is "dry." No one seemed to care. Lesson: College football has so many twists and turns in every game, why not be able to fully appreciate each one as it occurs? (See No. 8, too.) We've been dry for a while at Bulldog Stadium, and it's improved our family friendliness.

No. 4. Almost without exception, everyone said, "Welcome to Nebraska. We're glad you're here." Lesson: "Welcome to Fresno. We're glad you're here." See? That wasn't so difficult. We hope they'll like us enough to root for Fresno State when we're not playing their team, and we'd love for them to return to our city.

No. 3. Rain or shine, win or lose, Nebraska has had 313 consecutive sellouts, since 1962 -- an NCAA record they are very proud of. Lesson: We're more than 300,000 people bigger than Lincoln, and Bulldog Stadium holds only half as many people as Memorial. There's no reason we can't challenge that record! But we'd have to accept that losing is no reason to abandon our team. Our student-athletes are giving their all, which is worthy of our encouragement.

No. 2. When the Bulldogs made a good play, they cheered. Lesson: Appreciation of the game itself and of the student-athletes' accomplishments -- no matter that they're Bulldogs or opponents -- deserve our best positive response as true college football fans. Booing and shouting at officials accomplishes nothing so much as teaching young people to model our behavior.

No. 1. After the game and when the Bulldogs left their stadium, they gave us a standing ovation. Lesson: There is a nobility to sports that sometimes is the more striking because our society seems to teach winning at all costs. Sports, whether it's played out on a collegiate gridiron or in your own backyard, is supposed to be about the honest effort in striving, not just about the victory. We applaud that effort, no matter the result.

Our Bulldogs didn't get the result they -- or we -- wanted, but the whole atmosphere reminded me again of why I'll be in Bulldog Stadium on Saturday night.

I love college football.
---
Gary
9/20/11
Dang, knew I forgot something today. You early risers out there may have noticed the front page hadn't changed. Now fixed.
---
Gary
9/16/11
Okay, here are the Photo-Spot answers. Thanks for playing!
---
Karen
9/14/11
Found all 7 yesterday and 6 today :)

First, I somehow dropped your note from yesterday, but it is now restored below. Sorry! Finding six items seems to be the norm, based on an informal poll I conducted at the table last night at Grandma's. There always seems to be one that you can't find. But that one is different for different people. The one that was hard for me to find, say, would be obvious to you. It's an interesting game! --Gary
---
Karen
9/13/11
Yeahhhh, all 7 this morning!
---
Karen
9/12/11
I found six!

Not bad, but not perfect. :-) I will post the answers this weekend (or probably on Friday). --Gary
---
Gary
9/12/11
While it seems like only a few months ago, the last time I did one of these PhotoSpot games was two years ago, in 2009. Where did that time go? Anyway, four pictures this week for your amusement. Have fun.
---
Gary
9/10/11
New photo tonight -- thanks, Amanda! Bo Big Red!
---
Gma
9/9/11
Be happy to have you guys, Amanda!! Hopefully, your seats will be better. Tegan, bring your pompoms!!
---
Amanda
9/9/11
Hey Grandma, Ryan and Teghan are going to the game this week so I think Tristen and I will come over and watch it at your house if you don't mind!
---
Karen
9/8/11
Gary, glad you got your gift. I was trying to top last year :)

The balloons etc last year were great, but the Blue Angels... Awesome! Thanks, everybody! :-) --Gary
---
Ryan, Amanda, Tristen & Teghan
9/8/11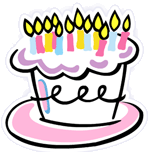 Happy Birthday webmaster Gary!
---
Gary
9/8/11
Bee-yootiful day today, even considering the fact that I'm at work. I usually like to take my birthday off, but I was in the middle of a couple of projects I wanted to follow through on. (So I'm taking Monday instead.) I was outside over the noon hour, though, running errands, and man it was a pleasure to just drive around. Also, the Blue Angels were in the sky for some reason, swooping low and making a huge racket. Really spectacular -- like being at an air show. ...Hey, wait a minute: Did you all arrange that for my birthday? Awww, you guys are the best!
---
Donna
9/8/11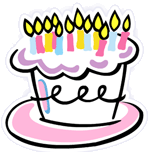 Happy birthday, Gary!
---
Nelsons
9/7/11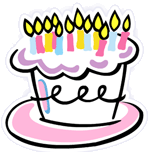 Happy Birthday Gary
---
Gma
9/7/11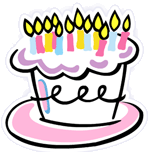 Happy Birthday, Gary!!
---
The Hatgidakis Family
9/7/11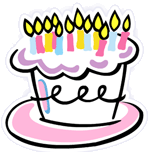 Happy Birthday Gary!!!!!
---
Gary
9/7/11
One more thing that's great about this time of year: Instead of stepping outside in the morning and groaning "Oh God..." now I step outside and brighten up and say "Oh, wow!" :-)

You've probably seen Martin Scorsese's Goodfellas (1990), about the world of small-time gangsters in the '80s. You may not have known that it's a true story, told from the point of view of Henry Hill, the Ray Liotta character. And you also may not have known that Henry Hill, after a short and unsuccessful stint in the Witness Protection Program (in Omaha!) went public -- without getting whacked -- and wrote a book. Not a tell-all memoir; no, he wrote a cookbook! Or maybe you could call it a tell-all cookbook, because he intersperses the recipes with a lot of great stories. But the recipes are great, too. Some reviewers have called The Wise Guy Cookbook the best Italian cookbook out there. So why am I bringing this up? Because Grandma is reading the book right now, and last night she made spaghetti and meatballs using Henry Hill's recipes for the red sauce and the meatballs. Was it good? Fuhgeddaboudit!
---
Karen
9/7/11
Gary, love the crawl today :) Another perfect day -- love the cooler mornings. Took the kindergartners to the park yesterdy afternoon -- the teacher and I were commenting how nice it was to actually get paid to sit on a park bench for the afternoon watching the kids play. I do enjoy my job :) Had a very nice, long week-end. Erika was here and Jack was also here for two days. Didn't do too much, but it was nice. Well one thing wasn't so good. Jack and Emily went out for a friends birthday. Jack forgot to lock his car and someone stole his laptop and Emily's phone. They weren't in too good of moods on Sunday.

Ouch. What a hassle. With all of us carrying expensive toys around, we've all got to be on guard all the time. My sympathies on the missing items. --Gary
---
Amanda
9/3/11
Gary, Donna you watching the game at grandmas? Or no since the game is an afternoon one? Figuring out plans for the girls...

I'll be there, and I think Donna plans to be there, too. Do bring them by, that would be great! --Gary
---
Amanda
9/3/11
So I think the weather link is bad??

Temporary glitch. Sorry. All fixed now. --Gary
---
Karen
9/2/11
Gary do you know if the Nebraska game is televised in SC? We weren't sure. I have started my three day week-end. Got out of school at 1 today. Rainy, rainy day here. Erika is coming home for the week-end (no AC in the dorm). Jack is coming tomorrow. Probably a trip to Artsplash before the week-end is over.

I don't know if the game is televised in your area, but I would think it's possible. It is being shown here on the Big Ten Network (channel 24 here in Lincoln, or 1333 for High Def). Iowa being a Big Ten state, your cable service probably carries BTN -- though whether they will show a non-conference Nebraska game is another matter. All I can suggest is check your listings for 2:30 Saturday. Good luck! --Gary
---
Gary
9/2/11
The band was playing the fight song in the stadium as I got out of my car this morning, football season starts tomorrow, and we have just entered the best four months of the calendar. All is right with the world. :-)
---
Donna
9/2/11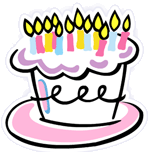 Happy birthday, Sam!
---
Gma
9/1/11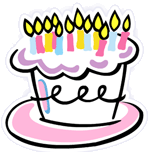 Happy Birthday, Sammy!!
---
Dad & Mom
9/1/11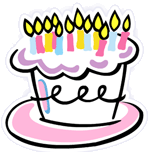 Happy Birthday Samantha!!
---
Donna
9/1/11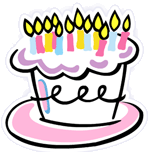 Happy birthday, Livy!
---
---