Old news: October 2011

Back to Newsletter
Karen
10/31/11
Another busy Halloween. Perfect weather, about 50 degrees, so there were lots of kids. My favorite costume was a kid with an Animal Control sweatshirt, and carrying a dead opossum on a stick :) Stayed out in the driveway for almost 1 1/2 hours, had about 450 kids. First time in a long time I was the only one to pass out the candy. Emily is working, and Erika is back at the dorm. (Brent is fighting another sinus infection and is in bed.)
Yeeg, that's way too many! Mom had a total of 8, and two of those were Teghan and Tristen on an early-evening visit. --Gary
---
Marsha, Zach, Samantha, Mark, Anna, Sunny and Glenn
10/31/11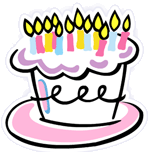 Happy Birthday to Dad! Happy Birthday to John!
---
Grandma
10/30/11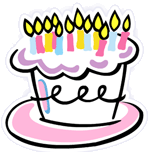 Happy Birthday, John !!

Happy Halloween to all!
---
Grandma
10/30/11
To whom it may concern, dinner has been moved to Monday night this week. Same time, same place, different day! See you then, I hope!
---
Nelsons
10/30/11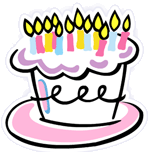 Happy Birthday John
---
Karen
10/28/11
Congratulations Tristen!! Amanda, those recipes look good -- may have to try one or two of them. Short day for me -- out at 1 for a teacher inservice. Erika is off for fall break, home since Wed. She and I plan to drop by Brent's new office (he moved to the corner office) and take him out for a late lunch. Then maybe a little shopping. Emily is heading to Omaha this morning.
---
Gary
10/27/11
I broke my Fall Weather Rule today: If I step outside in the morning and I either 1) can see my breath, or 2) have to scrape my car windows, I go back inside and get a jacket. Well, both those things happened this morning but I was in a hurry so I left my jacket behind. Brrr. And here's another fall thing: I often hear the band practicing in the stadium as I park my car just a block away in the morning, but this morning I could hear the band from my house!

Thanks for the recipes, Amanda. Makes me hungry....
---
Amanda
10/26/11
I sent in a bunch of crock pot recipes that I recently discovered. We've tried them all in the last few weeks & loved them all! They were easy (as all crock pot ones tend to be) and SOOO good, girls loved them!
---
Gary
10/26/11
New pictures, thanks to Amanda. And of course Tristen. Congratulations!

Hey, am I to understand that Santa Claus took time out from his busy schedule to be a flag-bearer at your coronation? Awesome!
---
Karen
10/25/11
Gary, your warning about pictures is too true. I looked at about 3, then thought gross and didn't check anymore, very weird. Back to school for me, had a very nice long week-end. Enjoyed watching the Nebraska game on Sat --Marsha did you get to the game? We looked for you :)
---
Gary
10/24/11
I forgot to post a warning about last Friday's cool site, Awkward Family Photos. Be advised that that some of the photos there, once seen, cannot be un-seen. I apologize for any mental trauma that may have resulted. :-)
---
Karen
10/20/11
Marsha -- thanks for recipe -- think I'll give that a try next Saturday. I have a nice long 4 day week-end. Teachers all headed to conference early this morning. Been shopping this morning, and now, like you Gary, I will try to get some cleaning done. Had to get the winter coat out yesterday morning. Down to about 25 overnight, looks like most everything got a hard freeze. Gary, enjoy that new chair, clean apartment and hopefully a computer this week-end :)
---
Gary
10/20/11
New recipe added today. Sounds good on this chilly morning. Thanks, Marsha!
---
Gary
10/20/11
No computer yet (I'm doing this update from my office computer), but I do have a new chair. My desk chair at home, which I bought only a year ago, gave up the ghost over the weekend. It had been kind of a lemon from day one, so I wasn't sorry to see it go. I went to Office Max on Monday, test-drove and then bought a really nice chair which was delivered yesterday. It was delivered from some central warehouse via UPS, meaning I wouldn't know at what time of day it would arrive. So I took the day off and waited. Normally, a day off where I just lounge around the house is one of my favorite things. But knowing I couldn't leave the house, I felt like a prisoner. Especially as my computer was in the shop. So I had nothing to do but clean, which I did until the chair arrived. Bottom line: a new chair, a (relatively) cleaner house, and a factory-fresh computer by the end of today.
---
Gary
10/18/11
To the many thousands of readers of this site: My computer is in the shop, so I won't be able to make updates to this page all day Wednesday, and maybe Thursday too. You can send items in, but they won't show up until my computer is fixed. (Replacing the hard drive, plus reinstalling Windows, etc.) Sorry about that!
---
Donna
10/18/11
The scariest part of that guys job on the front page is working so close to those flaming red nostrils.
---
Amanda
10/17/11
Tristen & I are doing a Pampered Chef fundraiser for cheer. We get 20% of sales. Let me know if you'd like to order anything!!! Perfect time for Christmas gifts!!! Need orders & payment by October 31st. I'll include a link here to the website, but don't order from here, order from me.
---
Amanda
10/16/11
Gma & Donna... Just registered my new Keurig. Here's the coupon for registering it: buy 2 boxes get 2 boxes free. You order them from Keurig. Very nice! That's like $25! Get on there & register!!! Just need the serial number from bottom of machine, date of purchase & go here: www.keurig.com/registerpromo
---
Karen
10/15/11
Made it back to Sioux City just before 7. Ride home was much smoother and more enjoyable. Had a great time and a delicious dinner. Thanks for everything!

Great to see you all. Thanks for making the drive down. For those who missed it, we played a wild word game we invented where one of Erika's answers -- "yellow salamander" -- was overruled by the group as a bluff, even though she challenged us to google it (which we couldn't at the time). But now, Erika, on behalf of the group I would like to say we were wrong and you were right. Behold the yellow-headed salamander! :-) --Gary
---
Gary
10/14/11
Hey, here are some video tours of Teghan and Tristen's redecorated rooms -- thanks, Amanda! Click the little tiny play button in the bottom bar. If these videos don't work for any of you, let me know. Awesome rooms, you two!
---
Donna
10/14/11
Good news Karen! See you Saturday!
---
Karen
10/13/11
Just wanted to let you know, we are still planning on Lincoln for Saturday. Hope to leave here by 9 and get to Lincoln about noon. Erika and Brent are coming with me. Jack and Emily will be heading down also. See you all then :)

Drive safe. See you on Saturday! --Gary
---
Amanda
10/11/11
Your water glasses are safe tonight, I wont be stopping by grandmas at 6, I have parent teacher conferences for Teghan! Stay dry!

We'll try to spill something in your honor. :-) --Gary
---
The Hatgidakis Family
10/11/11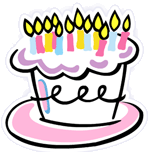 Happy Birthday Ryan!!!!!
---
Nelsons
10/11/11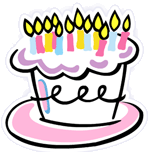 Happy Birthday Ryan
---
Gary
10/9/11
OK, confess: How many of you thought it was all over when we were down 27-6? I sure did. The first half was not pretty, no doubt about it; but watching four unanswered TDs in the last half was great.
---
Gary
10/7/11
I just heard it is Fleet Week in San Francisco. I always liked Fleet Week when I lived there. All kinds of Navy ships would dock at the piers and people were invited aboard for tours. The town would be full of Navy personnel from all over. And Navy jets would buzz the city -- like in this photo, taken today:
---
Gary
10/6/11
Donna, I know the sound is out on your computer (gotta get that fixed!), but there are two great videos on the Occupy Wall Street site. I'll include them here so they're easier to find:
---
Donna
10/6/11
Funny how when the regular news mentions OWS, they never show the actual protestors. After looking at the blog, I can see why. There's so many of them.

Just got this from CNN: Obama said Wall Street protests are "giving voice to a more broad-based frustration about how our financial system works." So maybe now they will have to start giving this more attention.

Hope so. The White House would be wise to get on this train as soon as possible. Yeah, in terms of numbers: There were 20 to 30,000 people in the street yesterday, and the media gives it the back of their hand. But get 25 Tea Party yokels together in a bunch, and the reporters are six deep around 'em. :-) Be sure to watch Olbermann tonight -- he announced in last night's show he was going to the street himself for tonight's show. --Gary
---
Gary
10/5/11
Have you heard of the Occupy Wall Street movement? You probably haven't, as the media have barely mentioned it in the three weeks since it started. When they do mention it, the tone is usually dismissive and the facts almost always inaccurate. Do yourself a favor and watch Keith Olbermann's Countdown on Current TV (ch 226 in Lincoln) -- he's really the only major media person covering the story as it needs and deserves to be covered. It's big!
---
Gary
10/5/11
I meant to note this yesterday, but didn't. The beautiful weather means it's full speed ahead on the homecoming displays. 16th Street looks like a construction zone right now -- lots of sawing and hammering going on. The theme this year is "New Kids on the Block--The Big Red in the Big Ten." There's a parade this Friday between 6 and 7 pm: Parade route is 14th and Vine to 16th and Vine, south to 16th and R, then west to 13th and R. (I park in the lot at 14th and Vine, and on parade day we always have to leave early or get blocked in.) The parade features the Cornhusker Marching Band and the UNL Cheerleaders. There's a pep rally at the end of the parade, and then a big block party after that.
---
Gary
10/3/11
Back in August I wrote a note about seeing Bo Pelini run past me in the parking lot as I was getting out of my car, and I speculated that his jogging route must be a big circle through campus starting and ending at the stadium. Well, I may be wrong on that: Today I saw Pelini again, jogging like before and checking his time on his watch -- but this time he was near 16th & N (near Pershing Auditorium) and still heading south. His route is a lot bigger than I thought!
---
Gma
10/3/11
Karen, am so happy you guys are coming down!! Hope Erika is feeling good again. Is she liking her job? Spoonholder is the name of the coffee bar and not the job, right? Hope your week is going better this week, roofing and little kids are not a good mix. Hard to stay inside with this great weather, but not much I want to do outside. Guess I will go back out anyway, do a dab of pruning. See you in a few days!!!
---
Karen
10/1/11
Looks like a fun night at the football game. But, pickles, cotton candy, nachos -- are you feeling OK today??? Yikes!! I think football is in our plans for today. Jack is coming to SC, he, Emily, Erika and Brent are going to Briar Cliffs homecoming game this afternoon. Erika is home for the week-end. Poor girl was also home earlier this week -- sick. Had a nasty sinus infection, on a couple of meds now and seems to be feeling better. She is now employed by Morningside College. Has a job at the coffee bar -- Spoonholder. Had two training sessions, and is to work solo on Sunday. Tough week at school for me. Had some leaking issues and needed to replace to the roof. So all week we had roofers. Major job, lots of noise and smells. Several people (myself included) were nauseous, major headaches and feeling lousy. So glad to see them pack up yesterday. Hoping for a much better week next week. Hey, we are planning a trip to Lincoln. Thinking about coming in two weeks (15th). No game that day so traffic shouldn't be too bad. Let me know if it would work out for anyone.

Congrats on the job, Erika. Feel better soon. See y'all in a few weeks! --Gary
---
---