Old news: November 2011

Back to Newsletter
Amanda
11/30/11
Grandma, don't you take lipitor?
---
Gary
11/29/11
Here's a heads-up for anyone expecting a UPS delivery. (And at this time of year, who isn't?) Be careful of official-looking emails telling you that UPS tried to deliver a package to you but you weren't home, and then instructing you to click on a link for further info. It's a scam: Clicking on that link (or opening the attachment, in some versions) will install a virus in your computer.

Opening the email is not dangerous -- the virus is installed only when you click on the link or open the attachment. If you get such an email, just trash it. UPS is aware of these bogus emails and is looking into it; but you may still get one, so be careful! Track your packages on the official UPS site.
---
Gary
11/29/11
You know how, every once in a while, you see a new product and you wonder why no one ever thought of it before? I saw one today. People have been playing chess, in one form or another, for like 3000 years -- and in all that time, no one ever did this. Cool!
---
Gary
11/28/11
Another new photo, this one thanks to Sean.
---
Gary
11/26/11
New photo from the Metcalf house. Thanks, Amanda!
---
Karen
11/24/11
Sam, your puppy is so cute. What are you naming him? Up early, but won't start the turkey for awhile. Emily works until 3 so we will be eating about 4 today. Lots of ads in the paper, not sure if I will go shopping tomorrow or not. Definitely won't go out at midnight.
---
Nelsons
11/24/11


Happy Thanksgiving
---
Sam
11/22/11
Hey everyone! I have exciting news! Me and Mark are getting a new puppy! He's will be ours in 2 weeks!
---
Gary
11/22/11
New photos of Teghan's Heritage School Day. Thanks, Amanda!
---
Gary
11/21/11
Any "Black Friday" shoppers out there? (I did it once, and once was enough for me!) If you plan to go out, you can get the jump on some of the items to be offered here.
---
Gary
11/20/11
Not to make this non-stop OWS news here, but this one I couldn't resist. Students at the University of California-Davis (near Sacramento) were doing a silent sit-down protest on Friday in support of the Occupy demonstrators. Police ordered them to move; and when they didn't, the students were pepper-sprayed where they sat. Yesterday the police spokesperson justified the spraying this way: "The students had encircled the officers. They needed to exit. They were looking to leave but were unable to get out. There was no way out of that circle. They were cutting the officers off from their support. It's a very volatile situation."

Uh-huh. Check the pictures here and here.

Some of you reading this can remember the rioting outside the Democratic Convention in Chicago in 1968. It was a peaceful anti-war demonstration -- until the police got involved. The Mayor sent in the police like an invading army, and suddenly the news was nothing but images of violence from Chicago, with the blame falling on the demonstrators. Much later, a committee investigated the riots and pointed to the police as the actual cause. They even invented a new term to describe the phenomenon: A "police riot."
---
Gary
11/18/11
President Obama has commented on the protesters: "So I want to be very clear in calling upon the ... authorities to refrain from any violence against peaceful protestors. The people ... have rights that are universal. That includes the right to peaceful assembly and association, the right to free speech, and the ability to determine their own destiny. These are human rights. And the United States will stand up for them everywhere."

Awesome, right? Well, actually he made that comment ten months ago on the protests in Egypt. (Substitute "Egyptian" and "of Egypt" for the ... above.) So what did Obama say about the demonstrations here in America yesterday? Through his spokesman Jay Carney he said that "it is up to New York and other municipalities to decide how much force to use in dealing with Occupy Wall Street demonstrations." Let me point out he said not whether to use force, but how much.

Obama could so easily have gotten in front of this movement (or at least aligned himself with it) and used all this energy to do something good. But he's standing on the sidelines again, hoping he can make both sides happy. What a shame.
---
Gary
11/17/11
Lots of activity in the OWS movement as today is the 2-month anniversary. Big crowd in New York, in spite of the off-and-on rain, and at this moment the crowd has split in two -- one part going to City Hall and the other to the Brooklyn Bridge. And amazingly, you can follow it all on live internet feeds. One kid is doing a heroic job of being everywhere at once with his video camera, battery pack, uplink, and umbrella. He's been live without a break since 7 am, so he's coming up on 7 hours of live coverage, with commentary. Check it here.

He was on the scene this morning and caught a strange sight: A police captain from Philadelphia, in uniform, came down to Zucotti Park to support the Occupiers, and was himself arrested. Here's a photo of the cop in custody. And if you have eight free minutes, here's a great video from last night's Olbermann show. His guest was an 84-year-old woman who was pepper-sprayed at the Occupy demonstration in Seattle yesterday. She's amazing. See it here.
---
Grandma
11/17/11
Congratulations and Best Wishes Emily and Jack!!
---
Karen
11/17/11
Big, big news!! Emily and Jack are engaged!!! Jack came to Sioux City to celebrate her birthday, and proposed. Wedding won't be for a couple of years......

Congratulations to all! --Gary
---
Gary
11/16/11
Hey, I know it's a good thing for a man to be in touch with his feelings, yadda yadda, but this dude is messed up. There is something wrong with John Boehner, photographed today not receiving but merely giving an award to someone else... Yeesh!
---
Donna
11/15/11
I love those photoshopped pics of Teghan! The first one reminds me of Little House on the Prairie.
---
Donna
11/15/11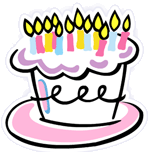 Happy birthday, Emily!
---
The Hatgidakis'
11/14/11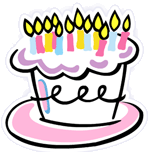 Happy 23rd Birthday Emily!!!
---
Gary
11/14/11
I did a little Photoshopping on the two pictures of Teghan in her vintage dresses. Take a look!
---
Donna
11/14/11
Sean, I didn't go to the doctor, I was over it in about 5 days. I heard Emily had this though and got meds from her doctor.

Are you drinking lots of water and drinking tea? Sorry to hear you're still so sick, I didn't lose my voice and my sore throat only lasted a day.

Teghan, you look beautiful in both dresses! Why don't you take them both to school and change at lunch? Just kidding.
---
Grandma
11/14/11
Teghan, I also vote for the plain dress for school, even that one is a MUCH prettier one than I ever wore to school!! What are you packing in your lunchpail? Sean, I think you need some chicken soup! Feel better soon. Thanksiving will be here far too soon, can't keep up with how fast time goes! I am fixing a ham and roasting a chicken, Gary and Donna are bringing the sides and dessert so we'll be surprised at how they all go together. As usual, anybody that finds themselves without any place better you're welcome.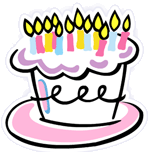 Happy Birthday, Emily!!
---
Amanda
11/14/11
Woah! Sean on the webpage!
---
Sean
11/14/11
Great looking dresses Amanda, or Teghan rather! I think the plan you have for waiting to wear the fancy dress for later is the way to go. I just woke up still feeling like the commercial says, like my head is in a vice. Today marks the 3rd day without my voice accompanied each day with a headach, mild sore throat and a weezy cough. Just can't seem to shake this illness! Donna, did you ever go to your doctor, and if so did he/she help out any?
---
Karen
11/13/11
Teghan I LOVE your dresses. I think the plain one for school -- other is for special occasions. Have a fun pioneer day! Let us know all about it. Haven't been on the web page lately. Computer died (well the cord and battery died). So I had to get a new one and I'm still getting it set up. Glad all the Ne-Penn football game is over. Wow what a lot of news reports on that! Just got back from the Spoonholder. Had to see Erika on the job. She made us some delicious drinks :) Emily is in Omaha to celebrate her birthday. Thanksgiving is fast approching -- what is everyone doing? Emily works until 3 that day, so we will be having a late dinner. Trying to get my Christmas shopping done before black Friday. I think I just may make it. Only a few more things to pick up.
---
Amanda
11/13/11
Grandma, Teghan wanted you to see her dress Cathy made. The fancy one that matches Felicity the American Girl is the one we planned on wearing. But Cathy made the "practice dress" and it looks more fitting for heritage school. She will wear the fancy one exactly a week later at the book parade while she carries Felicity & the Felicity book. So we told her to wear the practice one to heritage school so she could wear both. But now that she sees the fancy one she wants to wear it to heritage school. :-) We thought we'd get your opinion. :-)
---
Sean
11/11/11
Wow, Penn State! I'm going to try to catch the game at Grandmas house.
---
Donna
11/11/11
This is long, but in keeping with Veterans Day, this is from someone I used to work with, Frank Chambers, who is now 90 and his memory of Armistice Day.

The Bells of 11/11
Time: Early 1930s
Place: Illinois River valley in western Illinois

A low, moisture-laden fog completely blankets the entire river valley. An eerie silence wrapped around all things living, the silence broken only by an occasional bleating of a lamb or the whinny of a pastured horse. Visibility is only a few yards.

The farmer and his preteen son are repairing a damaged section of fence. A fence post must be replaced because the neighbor's bull had polished his horns on that post while trying to impress the milk cows in the other pasture. Bulls have a reputation for creating problems with fences.

What time is it, Dad? I am really getting hungry. Seems like we have been out here all day.

Oh son, it is not quite 11 o clock. We will head for the house about 11:30.

They continue with the task of replacing the damaged fence post. In fact they inserted a metal post to make it bull proof. The son sure wishes that the clock moved a little faster towards that going home time. Growing boys get hungry, you know.

Suddenly the entire valley is filled with the pealing of dozens of town church and country school bells. The sounds are echoing from all directions, bouncing off the fog crystals.

Dad, what's happening? Why are all those bells ringing? Has something bad happened?

The father pulls out his trusty pocket watch from the bib of his overalls and responds, no son, this is 11 o clock on November 11th observing Armistice Day. This marks the end of the Great War. You know that I was in that War.

Yes, Dad, I remember now. Mr. Ritter came to our school assembly yesterday wearing his soldier's uniform. He told about the War but I forgot what he said about the Armistice.

The father continues by relating the sequence of events leading to the end of the War. He points out that the surrender of Germany took place on November 11th, 1918 at the 11th hour of the 11th day of the 11th month at a school house in France. A short time later, Congress designated this day as Armistice Day.

He further states that the churches and country schools all up and down the valley had a message to ring their bells at 11 o clock on this day. They certainly got that message from the sounds that were breaking through that foggy morning.

Tell me again, Dad, just what you did in the War.

I drove a truck in an outfit that sent up a balloon very near the front lines. Two soldiers were in the gondola of that balloon with binoculars to look over and see what the enemy was doing. After looking over the situation, we would pull down the balloon really fast before a German plane could shoot at it. We were very lucky that we did not lose any balloons. My truck pulled a winch that had the cables attached to the balloon. We could get that balloon up and down in just a few minutes.

Dad, do you think that we will ever have another war?

Son, I hate to say it, but I am afraid that our country will be back in a war in Europe before too long. When Germany surrendered, they had to pay reparations of millions of dollars.

Reparations, what's that?

It is like a penalty for starting the War. It is to pay for the pain and suffering and all the damages caused by Germany. Also they could have only a very small military force. In the history books you will see that it is called the Versailles Treaty. The payment of this huge debt caused huge inflation of the German money called marks. It took thousands of marks to equal an American dollar. I saw German house wives taking wheelbarrows full of marks to the store to buy food.

I bet the German people hated to pay that reparation money. I don t see how they lived.

You are right and that is just what might cause another war. I have been reading about some German ex-soldiers that are trying to take over the government of Germany. If that happens, we likely will be in a war again and very possibly in your time.

Wow! I guess that these bells we are hearing mean a lot to you.

Yes, and they should mean a lot to every person in this country. I just hope that that I am wrong about another war.

And the bells fell silent a few minutes later. The fog droplets closed around the father and his son.

Editor's Note:
Dad was correct in his prophecy. While that conversation was taking place, Adolph Hitler, a first world war soldier, was forming the Nationalist Socialist Party (commonly called the Nazi party) to replace the German republic with a dictatorship and to rebuild Germany into a military power. He began his conquest of Europe in the late 1930s-early 1940s which lead to the occupation of many western European nations by Germany and a serious threat to Great Britain and Russia.

The United States remained neutral until the bombing of Pearl Harbor on December 7th, 1941. On December 8th, the U.S. entered World War 2 as a partner with the Allies consisting of the U.S, Great Britain, Russia, Canada, Australia, and several occupied western European nations.

Germany, Japan, Italy and a few smaller nations became known as the Axis Powers.

Dad was right. Son entered military service in February, 1943 approximately 10 years after the above Armistice Day scene and was sent to Europe in November, 1944. He was soon involved in several campaigns including The Battle of the Bulge.

Dad's prophecy was further fulfilled as son traveled some of the same highways in Europe that Dad had traveled. Both had a similar military classification of truck driver. (Dad's military marker states "chauffeur.")

Final note:
Armistice Day was changed by Congress to Veterans Day in 1954 and is always observed on November 11th. Son is forever grateful for Dad's wisdom and foresight in sharing these events relating to Armistice Day/Veterans Day. May the bells ring on and on!

Son: Frank Chambers
He served 3 years in World War 2 with combat service in the European Theater of Operations.
Three campaigns including the Battle of the Bulge.
Unit was: 75th Infantry Division, 291st Infantry Regiment, Cannon Company
Assignment was: Truck driver towing 105 mm howitzer
Several service awards including Combat Infantry Badge and Bronze Star
Time served: January, 1943 to January, 1946
---
Donna
11/11/11
Ryan, thank you and your dad for your service!
---
Donna
11/11/11
I remember those poppy pins...

I saw on the news this morning that Tom Osborne is telling fans going to the game to not wear red. I wish they would have cancelled the game too.
---
Gary
11/11/11
A beautiful crisp fall morning on this Veterans Day today. The ROTC students, all decked out in their dress uniforms, were in formation having a ceremony in front of the Military and Naval Science Building right across the street as I arrived at work this morning. The M&N Building, as it used to be called and maybe still is, is a building I have been in exactly twice in my life even though I pass within a few feet of it every day: Once last Christmas when I was looking for a drop-off for Toys for Tots, and once on May 4, 1970 when we students "took it over" as a protest after student demonstrators at Kent State University were fired on by the National Guard, and four students were left dead. The take-over was peaceful, it was joined by many faculty members, the administration to their credit never called the police, and it ended after a few days.

Some of you may know or remember that Veterans Day used to be called Armistice Day and it commemorated World War I specifically; the peace treaty was signed on November 11 (at eleven minutes past 11 o'clock), and thereafter people would pause for a moment of silence at 11:11 on November 11. On that day people would also wear little red poppies made out of paper, in remembrance of the field of red poppies that sprouted up on one of WWI's most horrible battlefields. Sometime in the 1950s Armistice Day morphed into "Veterans Day," but I can still remember everybody wearing poppies on that day in later years.

Still not looking forward to tomorrow's game. I wish they had cancelled it. I understand that McQueary will now not be on the field at all, after he and others at the University had received death threats. A repeat of the disgusting street violence of a few nights ago is also something many people are apprehensive about. Even hearing the stadium crowd cheer, in this context, will be uncomfortable. The game should have been cancelled -- and if it was a picnic, or a play, or a concert, it would have been. But this is football, and there's a lot of money on the line....
---
Gary
11/10/11
As horrible as the Penn State thing is, I keep hearing that it's about to get a lot worse. I will refer you to this Huffington Post article for the details such as they are. This is still in the rumor stage as I said, and hopefully it is not true -- but the rumor is getting louder.

There's also the disturbing detail that a district attorney who was investigating this case mysteriously disappeared back in 2005. His body was never found, though they did find his parked car and later his laptop -- with the hard drive removed....

I really wish we didn't have to play these guys on Saturday. It will be a very weird game, if for no other reason than for the first time in 46 years Penn State will be playing without Paterno on the field. Their team can't help but be affected by that (and everything else), so however the game turns out, win or lose, it's all going to be about them. Also weird is the fact that assistant coach Mike McQueary -- one of the main witnesses and who may well soon be fired too (justifiably) -- will be on the field, at last report. It's going to be an odd uncomfortable game that I already wish was over.
---
Gary
11/9/11
Quick update to my note below: It is being reported now that 1) Paterno will stay on through the end of this season, and 2) Penn State President Graham Spanier will resign (or be fired) by the end of the day today. Spanier is another Nebraska link to the story, as he was Chancellor here at the University around ten years ago. (Grandma may remember sitting a row or two behind him at the Lied Center when we went to see "Will Rogers.") When the coach in question was charged with these crimes, Spanier made the mistake of siding with the coach and expressing full support for him and one other person named, saying they "operate at the highest level of honesty." Ooops.
---
Gary
11/9/11
Big night last night for the ... well, I was going to say "Democrats," but it's larger than that. Maybe it was a big night for common sense at last. All across the board the Tea-Party lunatic right-wing candidates, incumbents, and propositions came crashing down. Of course, you wouldn't know that if you depend on the so-called news channels for news. I understand that on Fox this morning the big news was the upcoming Oscar season. And Joe Scarborough spent the first hour of his show on Joe Paterno before finally giving a dismissive few minutes to last night's elections. I guess you can see how big a night it was by how quiet the right-wing-controlled media is being about it.

The Koch Brothers union-stripping law in Ohio was repealed by a wide margin, the most invasive abortion law ever written was soundly defeated in Mississippi, Maine overturned their Republican-inspired voter suppression laws, and several Tea-Party Republicans were actually recalled from office -- including the guy who sponsored Arizona's "papers please" law of last year. And the list goes on. Voter turnout was huge, and this in an off-year election. All in all, it was a good night for sanity, and hopefully a preview of next year's elections.

And speaking of sanity... wait, I meant the opposite of sanity, there was Herman Cain's press conference yesterday. There are few things in life more gratifying than watching arrogance and ego self-destruct. And Herman Cain is giving us the full treatment.

And the sick Joe Paterno story. If you haven't kept up with the story you can get a good recap here. Not to dwell on it, but I bring it up because it has a significance to Nebraska in that the Cornhuskers play Penn State three days from now in "Happy Valley," and there's a real question whether Paterno will still be on the coaching staff or not. Many people are calling for his immediate resignation -- or be fired, as Keith Olbermann did on his show last night in no uncertain terms. There will be lots of eyes on Saturday's game, and not only in Nebraska and Pennsylvania.
---
Gary
11/8/11
For all you fans of the Where's Rob prank -- where a guy ("Rob") had trouble finding his friends at a basketball game -- you might like this one. The same pranksters, who call themselves "Improv Everywhere," had some fun with Best Buy. A whole bunch of them dressed in blue polo shorts and khaki pants, just like Best Buy employees, and entered the store one by one. Best Buy reacted with predictable paranoia, and no humor:
---
Gary
11/8/11
A grey rainy day here, which would be a sleety one if the temperature were just a little lower -- which may happen later today or this evening, I understand.

Couple of news items for you. One, tomorrow afternoon (1 pm central) there's going to be the first-ever nationwide test of the FEMA alert system. It's just going to be one of those "this is a test" interruptions on TV so you may not even notice it. But if you do notice it, that's what it is, and it's a first.

And two, you may have heard about the woman back east somewhere who last month got so fed up with her bank raising fees and limiting services that she took her money out of the bank and put in into a local credit union. And then she posted that on Facebook (or whatever social media she uses, not sure). Like "Occupy Wall Street" which started with just a handful of people, she started something of a movement. In the few weeks since, somewhere between 600,000 and one million people have pulled their assets from banks and put them into credit unions. Credit unions nationwide have seen more new members in the past month than they usually get in a year. And there's now a website -- Banxodus -- (get it? "bank exodus"? ha ha?) that will direct you to a local credit union or independent community bank. (It shows Step 1 as "Take the pledge" but that's optional. You can just click on Step 2, "Find a better bank," and get right to it.)

Be careful on the (potential) ice, Lincolnites!
---
Karen
11/2/11
Wow, snow in Lincoln. None for us. It is much colder and we had just a little rain this morning. I am enjoying the first fire of the season.

On the ground it was more slush than snow, and it's already all gone. But it was snow while it was falling! --Gary
---
Gary
11/2/11
When I stepped outside this morning, my first thought -- for the first time this season -- was, "Looks like snow!" I even took a picture of the grey sky, but the camera didn't catch the quality. Well, sure enough, big slushy snowflakes began splashing down some time before noon today, actually building up as soft ice on car windows and grassy areas. I went home for lunch at noon, spread my coat in front of the electric fire to dry it off, and I really didn't want to leave the house again. But I did; and am back in my office now, recording this as the first actual snowfall of the season (here in Lincoln). Nice that it waited until after Halloween!
---
Gary
11/1/11
Hey, Lord of the Rings fans: Even though we still have 416 days to wait for the first of the two movies, filming is happening right now. There is a reporter who is covering the shooting full time for the next year, and today he reported something cool.

After filming the LOTR movies ten years ago, the Hobbiton sets were dismantled and the location was allowed to revert back to pastureland. (Though Directer Peter Jackson did have Bag End -- Bilbo and Frodo's house -- disassembled and rebuilt on his own property. Nice souvenir!) But word just came out that this time, after rebuilding the Hobbiton set on the same New Zealand pasture, it will not be torn down but instead left intact as a permanent tourist attraction. This will include 44 Hobbit homes plus the Bywater Bridge and the Green Dragon tavern. So if you've ever wanted to knock on the green door in real life and maybe even step inside, you can -- if you can wait a few years and then get yourself to New Zealand.
---
Gary
11/1/11
WARNING: If you are frightened by green-faced witches or Sue Sylvester, do not click here!
---
---