Old news: December 2011

Back to Newsletter
The Hatgidakis Family
12/31/11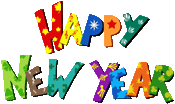 Happy 2012!!!!!
---
Donna
12/31/11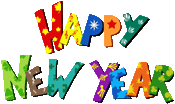 Happy New Year!
---
Donna
12/28/11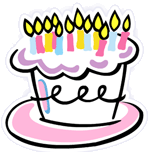 Happy birthday Teghan!
---
Nelsons
12/28/11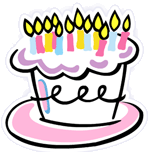 Happy Birthday Teghan
---
Gary
12/27/11
New photos here of some of Teghan's birthday gifts.
---
Karen
12/27/11
Mom, you're welcome, no special coffee, just some I found. I now have a new Keurig coffee pot too, thanks to Emily. I haven't been drinking much coffee, but I am anxious to use it. I didn't miss Christmas. Had school on Thurs, but an early out and party in the morning. I really wasn't feeling well but went anyway. Had lots to do on Friday and told myself I would do it. Sat we all went to Omaha for the Nelson Christmas, and I actually was feeling better. Felt OK on Christmas and did eat a nice dinner. I later regretted it. Erika made me some cream of wheat this noon and it seems to be staying down and I can now sit up. So maybe it's getting better.
---
Grandma
12/27/11
Come for supper tonite, its clean out the Fridge day so it will be a surprise as to what comes to the table! Karen, I'm sorry you have been sick! Hope you didn't miss Christmas. Thanks for the coffee, am treating myself to a cappuccino for lunch today. Is the cup from a local spot? It's really neat.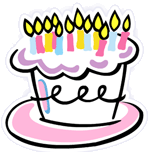 Happy Birthday, Teghan!!
---
Amanda
12/27/11
Grandma, we will come over tonight like I mentioned to Donna since Teghans birthday is tomorrow! If you have enough room & food for us we'll do dinner, otherwise we can just have a cup of coffee & dessert. It'll be all four of us.
---
The Hatgidakis Family
12/27/11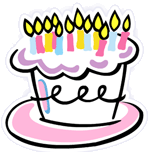 Happy Birthday Teghan!!!!!
---
Karen
12/27/11
Donna, you're welcome. Thanks to you for the angel. I have been sick since Thursday and not much energy for anything. Started out as a head cold, but now has grown into the flu. Can't keep anything down. So my second day on the couch.

Feel better! --Gary
---
Donna
12/26/11


Karen, thanks for the coffee cup and coffee. I haven't tried the coffee yet but it looks good!

I hope everyone had a Merry Christmas!
---
Gary
12/25/11


Merry Christmas everybody! I know Santa was good to you all, as you've all been very good this year.

Here's a little Christmas present for you Lord of the Rings fans out there. With only 355 days to go until the Hobbit movie, the first preview was released a few days ago. In fact, it was released on the 10th anniversary (believe it or not) of the first LOTR movie. Seems impossible that was ten years ago! So we have a year to wait for the first Hobbit movie, and another year for the second. The events of The Hobbit take place some sixty years before The Lord of the Rings, so these two movies are prequels. When finished, it will be a seamless five-movie sequence.

So without further ado, here's two-and-a-half minutes of Hobbity goodness:
---
The Hatgidakis Family
12/24/11


Merry Christmas!!!!!
---
Donna
12/24/11


Merry Christmas!
---
Gary
12/24/11
Norad tracks Santa is pretty cool this year!
---
Gary
12/23/11
As always on the last day before the Christmas break, it is very quiet around the campus today. No students around at all, except for the Asian kids who decide not to go home. Parking lots nearly empty. And my building is nothing but long empty hallways, with the janitors -- who usually wait until 5 to start work -- already doing the floors. Only a few of us in my own office, and we're planning to close up shop and leave early.

Here's an interesting little Christmas story from Ireland I ran across this morning.
---
Gary
12/20/11
Hey, I hope all you other Lincolnites are able to dig out from under last night's major winter storm.

...wait, I'm being told that there was no, repeat, no major winter storm last night, in spite of all the scary forecasts. Heck, I didn't even have to scrape my windshield this morning, for the first time in weeks. It's chilly but actually a very pleasant morning out there. While it's not uncommon to see students, particularly male students, under-dressed for the weather, this morning I saw a guy heading across campus with just a short-sleeved shirt on under his backpack.

Bottom line: If weather forecasters were presidential advisors, we'd be at war every two weeks.
---
Amanda
12/18/11
Hey Grandma, I won't be there Tuesday night for dinner, Ryan is off for a few extra days this week & we're trying to get things wrapped up at home before Christmas. We'll see you Sunday if not before!
---
Amanda
12/16/11
That dress she's holding is from Princess & the Pauper. And that's the movie she wore out & dances to all the time.

"I'm just like you, you're just like me.. It's something anyone can see...."
---
Donna
12/16/11
Oh, baking day. Was that from last year? We should make that a holiday every year, and put it on the calendar early.

Today's pic of t reminded me how she used to dress up in those gowns and dance. What was that one that she danced to over and over? Was it from Beauty and the Beast? She had the doll that sang and then she'd dance in front of the TV to the movie with her doll. So cute!
---
Amanda
12/15/11
Mmmm... those Oreo balls on the front page make me want to make them right now! They'd be good with Trader Joe's Candy Cane Joe Joe's, of which we have a pack at home right now!

I just now got back from Trader Joe's where I noticed something else that might be a good cookie ingredient: "Candy Cane Coal." It's little bits of candy cane (peppercorn-sized and smaller) coated with dark chocolate. Right next to the checkout lanes. They were giving out free samples today. Good stuff! --Gary
---
Donna
12/15/11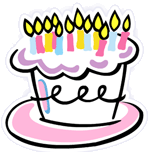 Happy birthday Linz!
---
G'Ma
12/14/11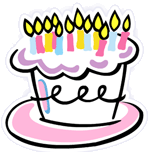 Happy Birthday, Linz!!
---
The Hatgidakis Family
12/14/11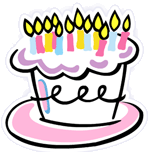 Happy Birthday Lindsey!!!!!
---
Karen
12/13/11
Marsha, look out for the UPS truck. I sent a box yesterday, said it should be there Wed or Thurs. Bought my last christmas gift yesterday, yeaaaaa. Baked cookies all day on Saturday, so I think I am getting ready. Thursday is the Christmas program at school -- will be really relieved when that is over. The rehearsals are getting long and old! Erika has finals this week, then she is off til mid January. We are getting rain here today and tomorrow, So glad it isn't snow...
---
Gary
12/12/11
Got rid of a lot of snow and ice today, thanks to Lincoln's snow removal service -- as reported last year in the campus newspaper:

City of Lincoln Renews Contract With
The Sun For Snow Removal Services

Mayor of Lincoln Chris Beutler announced yesterday that the city will be "going green" by retaining the services of the sun for snow removal in all city streets for another three years. The mayor cited that he was perfectly content with how the sun had been managing its duties as the primary source of snow removal in Lincoln.

"I think that the sun has done an outstanding job cleaning our streets of snow and ice by April every year. There is no reason whatsoever to switch to a completely untested salt and snowplow method of snow removal," said Beutler during the announcement.

The sun could not be reached for comment about the extended contract.
---
Amanda
12/12/11
OK then, as long as that's what everyone else is doing! I have 6 gifts, I might have done it wrong, but I'll figure it out. I did 4 swap outs & 2 kid gifts.
---
Amanda
12/12/11
For all of those in Lincoln... We talked awhile ago about our gift exchange & I think everyone is doing it the same as last year, for each person in attendance bring a swap out gift of $20-$25 value, right? We also talked about bringing an additional gift for a kid drawing, spending just $10 or so, that way the kids (Tristen, Teghan & Olivia if she wants) don't get an adult gift & get a few extra things. Has anyone done this? Have time to do it? I have 2 gifts for it, was hoping others did the same. Give me your thoughts!

That is my understanding. I'm ready! --Gary
---
Gary
12/9/11
Two Christmas tips for you:

1) Christmas recipes here, and
2) a Christmas decorating idea:
---
Gary
12/8/11
Thanks for setting that up, Sean, and thanks to Ryan & Amanda for getting it. Even though Grandma doesn't have any wireless devices, this is really handy for those of us who do.

Snowy day here today, though it's a fine wet snow that isn't building up very fast but more turning to slush on the streets and sidewalks. Sidewalks are actually a lot more dangerous than the streets right now, but both will get icy as the temperature drops. Be careful, y'all!
---
Sean
12/8/11
Just got grandma's wireless internet network set up and password protected. Thanks Amanda and Ryan for the black Friday special router! The network name remains the same, but the password had to change. All the info you will need is on a post-it above the computer's monitor for those who wish to connect!
---
G'ma
12/6/11
Hey, T and t. I like your snowGIRL! Have been enjoying the Advent calendar. Those 'kids' are growing fast--seems like only yesterday---
---
Amanda
12/6/11
Tristen & Teghan's snowman, accessorized of course. :-) No carrots so they tried a celery nose, which failed of course, you can see the remains at the base of the snowman. :-(

Kudos on the imaginative use of paper-clips! --Gary
---
Gary
12/6/11
Hey, remember this? It's still around!
---
Marsha
12/5/11
Oh Gary, how could you have appeared on Martha Stewart BEFORE me??? It is on my bucket list to bake holiday cookies with her and decorate the White House with her. You are sooooo lucky! Merry Christmas!

Just a word of warning when you are on her show. Her snack table? An open bag of Fritos, no dip. Sad. --Gary
---
Gary
12/4/11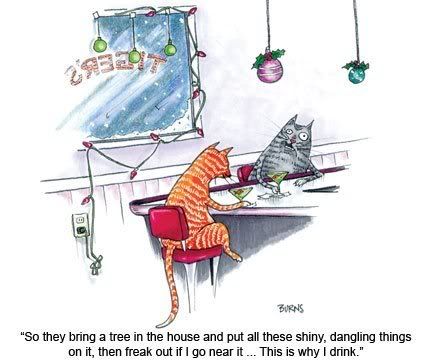 ---
Amanda
12/4/11
Gary, the snow pictures didn't show up. Oh, and you should have seen me on the webcams yesterday... Soccer at noon at 7th & Van Dorn, back home, ran Teghan to a Christmas Tea Party, then ran her & Tristen & 2 carpool kids to Nutcracker practice at 56th & Pine Lake, a stop at Trader Joe's & finally back home. That's pretty normal for me, but it felt like 10 times the driving b/c of the snow. It was sloppy & messy & people are idiots. No trucks out til about 1 or 2 pm. UGH.

Sorry about the missing pix: Somehow I deleted the snow ones when I added the tree one. All restored now. I haven't been out of the house since before the snow. I hope the road crews have done their job by now. --Gary
---
Gary
12/3/11
Hey, the Metcalf Christmas tree is up. Here's proof. Thanks, Amanda!
---
Gary
12/3/11
New photos of today's snow in Lincoln. I was going to take some similar shots of the trees outside my place, but I decided not to go out in the cold. So thanks for taking these, Amanda!
---
Gary
12/3/11

A snowy day here in Lincoln. I've been watching the storm from inside where it's nice and warm. Judging from the lack of traffic to be seen on the Lincoln webcams, most of Lincoln seems to have stocked up on groceries yesterday and stayed home today. Good plan! It's a really pretty snow, and it looks much better when you're inside looking at it through the window.
---
Amanda
12/1/11
Gary, you autocorrected my last comment. When Teghan was that age, she called it eggnod.

Dang, sorry about that. I do have spellcheck on when I enter these notes, so I noticed "eggnod" and even thought it might be intentional (I didn't know she used to call it that) but I didn't follow through and check with you. I'll change it back! And hey, while I have the floor I want to point out that the pictures I'm using on the front page through Christmas are all large-format, in case anyone wants them for desktop wallpaper. Just right-click and save-as. (Left-click will zoom the image.) --Gary
---
Amanda
12/1/11
That reminds me, I need to pick up some eggnod. :-)
---
Karen
12/1/11
Yeah.... advent calendar. I will look forward to it each morning. Unfortunately that also means christmas is coming way too fast. I have lots to do....

I was way behind too, but I caught up a lot in the past few days. I'll be ready! :-) --Gary
---
---