Old news: January 2012

Back to Newsletter
Amanda
1/31/12
Gary are you feeling better? We missed you last Tuesday. Grandma, Ryan will be with me tonight. If you don't have enough food he'll just have a sugar packet or two. :-)
Yeah, I'm fine. It hit me a week ago Sunday, Monday and Tuesday were the worst of it, and it was all gone by Friday night. I understand Zach had the same or similar recently, and Marsha is just getting over a bout of it too. So to those who have it, I will say this: It does go away! --Gary
---
Gary
1/30/12
Are you kidding me? 69 degrees out there today?? What is summer going to be like ... or even spring? Scary.

I took a look just now at our old end-of-January newsletters; and in almost every one of them we're complaining about snow or ice or freezing rain or below-zero temperatures. This is definitely an unusual winter.
---
Karen
1/27/12
The only prize I will get for the Oscars, is the earliest entry. I think I've seen 2 of the movies. So happy for it to be Friday!! Got some more snow this morning, but it is quickly melting. Emily and I going to a bridal fair tomorrow. Erika is home for the week-end.
---
Gary
1/27/12
The prize for Earliest Oscar Ballot this year goes to Karen, who sent hers in last night. I'm sure you have seen every one of the nominated films, and therefore made very informed choices, right Karen? :-) Thanks for sending it in. The rest of us have 24 days to get out choices made -- otherwise, Karen wins by default!

Here's a treat for this Friday. Take a four-minute break with this high-definition time-lapse of Yosemite Park. Be sure to click the little X at the bottom of the image (Between "HD" and "Vimeo") to let it fill up your screen. It's pretty amazing!
---
Karen
1/25/12
Wow, time for Oscars already. I'll have to check them out later today. I had a late start yesterday morning. Got some ice overnight -- so a nice short day.

Our ice and snow is almost all gone; and we've got at least three days ahead with 40+ temps. --Gary
---
Gary
1/25/12
Hey, it's that time of year again! Take a look at this year's Oscar ballot. So as of today, you have a little less than a month to 1) see all those movies, and 2) make your choices. Good luck, everybody!
---
Amanda
1/22/12
Another great recipe. We're eating the leftovers still. I didn't do the 1 cup water in this recipe & did the 48 oz or whatever size cans of chicken broth. Delicious!

I am making this ASAP. Italian sausage is one of my most favorite substances. Thanks! --Gary
---
Gary
1/22/12
Hey, guess what, "Sherlock" fans! The creative geniuses at CBS are working on a new series which takes Sherlock Holmes and -- get this! -- puts him in a modern-day setting! I wonder if it will be anything like the BBC series where they, you know, put Sherlock Holmes in a modern-day setting... Seriously though, the BBC is already warning CBS of possible legal action against the catty-coppers.
---
Gary
1/18/12
Howsabout some entertainment news?
For you "Game of Thrones" fans -- and I'm one! -- Season 2 begins a week from tomorrow (January 26) on HBO. "Game of Thrones" is based on the fantasy series "A Song of Fire and Ice" by George R. R. Martin. Actor Peter Dinklage just won a Golden Globe for Best Supporting Actor for his work in Season One.
And for you "Sherlock" fans -- and I'm one! -- the series has been renewed for a third season. You can catch Season 1 of this BBC series on PBS right now; Season 2 will be shown on PBS starting in May. If my note of October 25, 2010 didn't convince you, you really should give this series a look. It's better than the Robert Downey Jr "Sherlock" movies; this is the real Sherlock Holmes, in a present-day setting.
George Clooney's next project will be "The Monuments Men" which he is writing, directing, and starring in. It is the true story of a group of art experts chosen by the U.S. government at the end of WW2 to track down artwork stolen by the Nazis.
A sequel to "Bridesmaids" is in the works, but still in the planning stage -- no release date yet.
Steven Spielberg's "Lincoln" has finished shooting, but Spielberg has decided not to release the film until Christmas. And as much as I dying to see this movie, I agree with his reason: 2012 is going to be a wild political year, and Spielberg didn't want the movie to be used -- by either side -- for political purposes. So he has delayed the release until after the elections. Smart move, I think.
And speaking of delayed releases, here's some bad news for "Avatar" fans. Even though director James Cameron had the "Avatar 2" script ready to go when the first "Avatar" was released, and even though they are actually working on the sequel right now (actually two sequels simultaneously, "Avatar 2" and "Avatar 3"), the next movie won't be released for nearly five years -- Christmas 2016! If they're spending that much time on it, it better be pretty dang good!
---
Gary
1/18/12
More on the stop-SOPA thing. One site I visit daily has taken an interesting approach to protesting online censorship, along with a clever way to encourage you to sign the petition. Check out the DailyKos.
---
Donna
1/18/12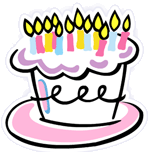 Happy birthday Marsha!
---
Gary
1/18/12
Hey, if you notice that some of your favorite sites are "dark" today or seem to be down, they are -- but on purpose. Sites like Wikipedia and boingboing and many others are shutting down for part of or all day in protest of "S.O.P.A.," the "Stop Online Piracy Act." The act is intended to stop online piracy, obviously -- but the problem is it would grant very broad powers to the government. For example, the power to shut down any site they wanted, at will. The Act is not expected to pass, at least in its present form; but the people who value online freedom don't want it to pass in any form. And thus today's protest.
---
Grandma
1/17/12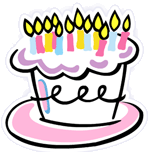 Happy Birthday, Marsha!!
---
Nelsons
1/17/12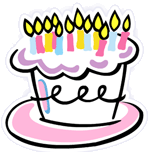 Happy Birthday Marsha
---
The Hatgidakis Clan
1/17/12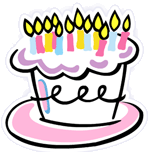 Happy Birthday Marsha/Mom!!!!!
---
Gary
1/17/12
Are you ready for the Oscars? They're coming up fast. The nominations will be announced one week from today (January 24), and then Oscar night is only 40 days away -- February 26.

The nominated films will be chosen from the list of all eligible films of 2011. And here's that list.
---
Donna
1/14/12
Look at what I saw on CNN this morning.
---
Amanda
1/14/12
Donna, O.M.G.!!!!!!!!!!!!!!!!!!!!!!!!!!!!!!
---
Donna
1/13/12
A friend of mine drove over something on I80 on his way to work and when he got to work, he noticed this in his backseat.

Wow. Happy Friday the 13th! I would say your friend is lucky to be alive. --Gary
---
Amanda
1/5/12
We tried this recipe tonight, AMAZING! EASY & DELICIOUS! A must try!!
---
Grandma
1/2/12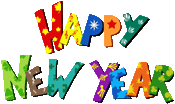 No supper Tuesday night this week. Happy New Year, Everyone!!
---
---