Old news: March 2012

Back to Newsletter
Grandma
3/30/12
Karen, glad to hear you guys are coming down! I'll be around, so I hope that doesn't get you too excited! Just put groceries away so I am heading for softer seats. Been spreading a bit of mulch today and no late night for me.
---
Karen
3/30/12
Just one more day of school, then a whole week off! Today is also the Easter party, so it should be an easy day. Don't have many plans for the next week, but we were thinking about a trip to Lincoln. We should all be able to go on Friday -- anyone be around? Emily will be in Omaha, she thought Jack could also come. Erika will be off for spring break on Wed. Brent is checking his schedule and may also be able to come. So let us know if it would work out.

That's the 6th, right? I should be able to make that. Been having a lot of meetings at work lately, so I'll have to check that... But I should be able to be there! --Gary
---
Sean
3/26/12
Donna, I also want to tell you about Charlie and Susie Pierce. They are friends of Regina and I's and own a mowing service. They will probably give you better quality than Jamie. Their number is 402-601-6042.
---
Sean
3/25/12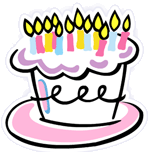 Happy Birthday Donna!
---
Grandma
3/23/12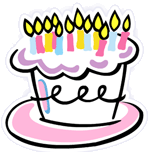 Happy Birthday, Donna!!
---
Nelsons
3/23/12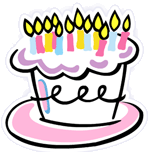 Happy Birthday Donna
---
The Hatgidakis Family
3/23/12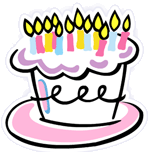 Happy Birthday Donna!!!!!
---
Gary
3/22/12
Attention wildlife fans! (The animal kind, not the spring break kind.) The awesome Decorah Eagles webcam is up and running again. It's focused on a nest with three eggs in it, and the hatching is supposed to occur sometime this weekend. The cam even has sound -- I leave it open on my computer here at work, and I get to hear nature sounds all day. Go here!
---
Donna
3/21/12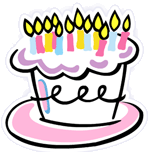 Happy birthday Anna!!!
---
G'Ma
3/21/12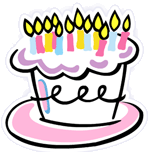 Happy Birthday, Anna!!
---
Nelsons
3/20/12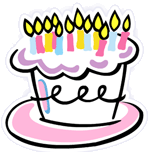 Happy 23rd Anna!!
---
Dad & Mom
3/20/12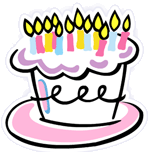 Happy Birthday Anna!!!!!
---
Amanda
3/13/12
Hey I will be bringing the girls over to visit at gmas at about 445 for an hour before they go back to dance. Gary or Donna, if you get there earlier than 6 you might be able to see them!
---
Regina
3/8/12
HI! can I just post something regarding the front cover of the breakfast around the world (especially the Philippines). It all looks delicious, the sausage you see is called tocino, but one thing missing is pandesal.... an absololute wonderful bun that you eat with hot coffee!

Thanks for the more accurate info! I found a bread machine version of pandesal (which I want to try soon!) -- does this look like the real thing? --Gary
---
Karen
3/7/12
Italy looked good this morning, but some, yuck! I'll stick with toast and coffee. Fun week at school, Lutheran School Week. Monday was a magician (which came with lots of concern from parents), lunch with parents, Tuesday was a special speaker, today we all get doughnuts and juice before chapel, tomorrow is another guest speaker, and Friday is a zoo mobile. The kids are also getting to dress in costumes all week, pjs, career, animals...... Erika is on spring break and has been home all week.
---
Gary
3/7/12
My breakfast for Day 1? Cuba.
Day 2: Portugal (with a side order of Sweden).
Day 3: Italy.
---
Donna
3/5/12
Oh Amanda, I forgot about the salt coffee. :-) I would choose the breakfast from Iran today. Polish have salad for breakfast? And the English breakfast is gross. How could anyone eat that?

Stay tuned -- there are some strange ones (and some really good ones) coming up. --Gary
---
Amanda
3/5/12
The Cubans put salt in their coffee? Yak. I've made that mistake once, never again!
---
Amanda
3/5/12
Grandma, you remember that I won't be there tomorrow night, right? Just wanted to remind you!
---
---