Old news: April 2012

Back to Newsletter
Donna
4/30/12
The newspaper headings are so funny. Thanks for the laugh.
Stay tuned. Some good ones coming up. --Gary
---
Brent, Karen, Emily, Jack, & Erika
4/29/12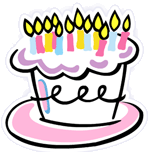 Happy 19th Birthday Erika!
---
the Hatgidakis'
4/28/12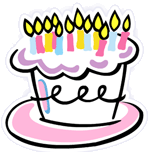 Happy 19th birthday Erika!
---
Donna
4/27/12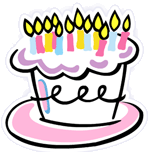 Happy birthday Erika!
---
Gary
4/27/12
New photos! Actually a couple of weeks old, but I had them in my iPad and forgot I took them...
---
Grandma
4/27/12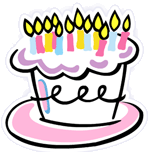 Happy Birthday, Erika!!
---
Gary
4/25/12
You political types out there who are interested in the career of Bob Kerrey (running this year for Ben Nelson's seat in the Senate) will want to watch Lawrence O'Donnell's "Last Word" on MSNBC tonight, at 9 on channels 354 or 1354. O'Donnell is one of Kerrey's biggest fans, and earlier this year when Kerrey announced he was running O'Donnell featured Kerrey in a long segment of his show, focusing on his time in Vietnam where he lost a leg, his governorship of Nebraska, and he even played -- in its entirety -- Kerrey singing the anti-war song "Waltzing Matilda" at his victory speech in 1988.
---
Gary
4/20/12
Sad news today for those of us with a soft spot for San Francisco: The century-old Chinatown restaurant called Sam Wo is closing its doors today. This little place is only about nine feet wide. The kitchen is on the first floor, so to get to the dining rooms on the second and thirds floors you have to shove your way past the busy cooks and waiters and then climb a narrow rickety claustrophobic stairway upstairs. These no-frills rooms have bare tables and benches, and the only windows are on the wall facing the street. The waiters -- especially Edsel Ford Fong, who died several years ago -- were legendary for their rudeness. One time I made the mistake of ordering tea only, and the waiter snapped at me "You order food! Tea not food!" Every famous -- and not-famous -- person who came to San Francisco in the past hundred years most likely climbed those same rickety steps. Amazing to think of all the people who have been there -- including Donna and Karen, when they visited San Francisco. It's a real piece of history that's disappearing today.

I understand they just couldn't keep up with the health code violations, and realized that bringing the place up to code would be too expensive -- if that was even possible at all. Today I heard there has been a line all day stretching down the block and around the corner.

I can only hope -- San Francisco being good at this kind of thing -- that someone will rescue the building and preserve it somehow, probably not as a restaurant, but something. It would be criminal to let it disappear, or become a shoe store or something. Someone famously said, "It feels like San Francisco in there." It would feel so weird, after today, to walk through Chinatown and know that Sam Wo wasn't there any more. "Sam Wo," by the way, means "three in peace," which referred to its three founding partners.
---
Karen
4/19/12
Gee, Gary, I didn't realize you had a regular movie news time. I'll look for it next week. A couple of those movies look like good ones. I am dragging today! Had a long day yesterday. Brent got a call from his sister 1st thing in the morning. Opal fell and broke her hip! So as soon as I was done with school I picked Brent up and we went to Norfolk hospital to see her. Not home til almost 9 -- a long day for me :) Rainy, rainy day here. A big funeral at school so all the kids were cooped up in the rooms all day and they were restless.
---
Gary
4/19/12
Hey, it's half past nine on a Thursday morning in April, and you all know what that means: Movie News!

The upcoming Jobs starring Ashton Kutcher is not a movie about the economy but instead about Steve Jobs. The movie will focus on the early Apple years, from the early '70s up through 2000. I've never been a big Kutcher fan, so for me the best movie about all that will probably still be 1999's Pirates of Silicon Valley which told the parallel stories of Jobs (played by Noah Wyle) and Bill Gates (Anthony Michael Hall). Great movie!
Another biography picture coming up is Hitchcock about the great suspense filmmaker at the time he was making Psycho. Anthony Hopkins plays Hitchcock (you may not recognize him!), Helen Mirren plays his wife Alma, and Scarlett Johansson plays Janet Leigh. Filming began last Friday (Friday the 13th!).
And yet another bio-pic about a filmmaker is in the works: Tom Hanks will be playing Walt Disney in Saving Mr. Banks, which is about the 14-year process of making the 1964 movie Mary Poppins. Emma Thompson will play Poppins author P. L. Travers.
What has Russell Crowe been up to lately? Oh, just making a giant big-budget movie about Noah and the ark. The script is being written by the author of Crowe's Gladiator (2000).
Fans of the '70s TV series The Rockford Files may be interested to learn that Vince Vaughn is starring in a movie remake. Though how they expect to top the original with James Garner I have no idea...
Nicole Kidman will be playing Grace Kelly in the upcoming Grace of Monaco. No details on this one yet.
Has anyone read James Thurber's story The Secret Life of Walter Mitty? Or, less likely, seen the 1947 movie of the same name starring Danny Kaye? (I have; disappointing.) Well, a remake is in the works, starring Ben Stiller. Shirley MacLaine plays his mother, and Kristen Wiig is his co-worker. It's a great story -- this one could be good!
You thought the Jason Bourne films were a trilogy? Not any longer. A fourth Bourne film, The Bourne Legacy, is in the pipeline, though without Matt Damon. Jason Bourne isn't a character in this movie, so I'm not sure how they're going to tie it to the story. But Joan Allen and David Strathairn are back, so it ties in somehow. New cast members include Jeremy Renner and Edward Norton.

That's it for now. See you at the movies!
---
Gary
4/15/12
Well, in my opinion -- and perhaps I'm biased -- it was a ground-breaking and beautifully realized film. I found it riveting, personally. It will make you laugh, it will make you cry, and it will make you think.

My back is a bit better. The painkiller made this past week a lot easier to get through, but it wasn't until Friday night / Saturday morning that I felt my back start to loosen up a bit. And in the past day it has gotten better, so I'm cautiously allowing myself to think it is going away at last. After 17 days...

Windy and rainy here last night, but the bad storms that hit other places in the area never hit here thankfully. Today it's sunny and cool and really windy -- a nice spring day!
---
Karen
4/15/12
Gary I enjoyed your video -- looks like some healthy juice, but Oscar worthy -- hummm.... How is your back feeling? Did the pain killer help? Rainy week end here -- and apparently in Lincoln. I saw the the spring game was postponed. Quiet weekend for us. Girls were both home, Jack was to come, but got sick and cancelled. We have a new Cherry Berry about six blocks from the house and we tried that today, yummy.
---
Gary
4/14/12
Trivia question: What famous ocean liner named Titanic hit an iceberg and sank one hundred years ago today? That's right, it was the Titanic!

I mentioned to some of you that I got a new juicer last week. If you're interested, here's a little movie I made about it. (Which I did mostly to play around with the iPad movie-making app.) Please vote for my film at Oscar time, won't you?
---
Gary
4/2/12
It is good to know that I got at least a few of you with my phony Bieber webpage. I did put a couple of clues there: The title bar at the very top of the page reads "Justin Bieber Says April Fool." And if you read the "Updates" box at lower right, you'll see one of them says "Justin Bieber looks for the AHMN website."

I got fooled twice yesterday, though one of them turned out to be true.... First one was just an announcement about a computer game I'm looking forward to, promising some features that aren't actually in the game. Eh. Second one was an announcement that Sarah Palin would be co-hosting the Today Show this week. Ha-ha. Then this morning I learned that one is really true. I hope she has memorized all her cheat cards. (If you haven't seen "Game Change" yet, see it!)
---
Donna
4/1/12
Very funny, Gary!

I've got Bieber Fever! --Gary
---
Karen
4/1/12
Gary, I LOVE the new front page, I say keep it up all year :)

Ha! :-) For those of you who missed it, click here for the April 1 webpage. --Gary
---
---