Old news: August 2012

Back to Newsletter
Dad, Mom & Sunny
8/31/12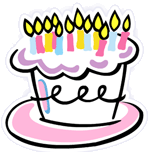 Happy Birthday Samantha!!!!!
---
Grandma
8/31/12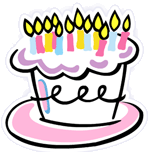 Happy Birthday, Sam!!
---
Grandma
8/31/12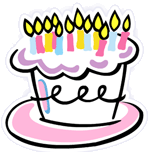 Happy Birthday, Livy!!
---
The Hatgidakis Family
8/31/12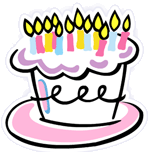 Happy Birthday Livy!!!!!
---
Karen
8/30/12
Another hot day ahead -- broke a record with 101 yesterday and to be even hotter today, yuck! Already two weeks of school done. Kept me busy so far. We have a "runner" in kindergarten this year -- so I have to keep a close eye on him. Last week he decided he had enough and bolted out of the class and then the back door and into the playground. I took off after him, had him trapped on top of the slide, two parents were in the parking lot and came to help. Soon two more teachers were out to help. He tossed his shoes at us and slid down when the principal caught him. She was bruised from his biting and pinching. He has been better, but still don't know if it will happen again. Yesterday was another fun day. After being out in the heat for two hours during recesses I was very happy to go into the cool air conditioned room. About an hour later the fire alarm went off, I immediately knew it was the real thing -- one of my duties is to assist with the drills. So I shot a quick look to the teacher -- she waved me on and said to take the kids out. The poor lady has a bad hip and is about to have it replaced, she can barely move by the afternoon. So I grabbed the emergency bag and led the kids outside. We have to go the parking lot -- a blacktop with NO shade. It was hot!! Soon the fire trucks came and they entered the building. The kids were full of questions, so tried to keep them calm. About 30 minutes later we were given the all clear to return. Seems the 3rd grade teacher was in the middle of math class, noticed the lights were flickering, looked up to see what was wrong and saw sparks coming out of them. She pulled the alarm and got the kids out. So an electrician was on his way to fix them. Hopefully today will be a bit better.

Pres Obama is coming to SC. In fact he is going to speak at Erika's college. Thought she might want to see him again, but said she would rather come home and watch the NE game. Jack is coming Sat to watch the game also. This weekend is Artsplash so I think Brent, Jack, Emily and Erika will go there on Sunday. I will provide the transportation. Think that catches me up......

Busy! And I'll bet you educators are not paid extra for biting and sparks from the ceiling... Yeesh! --Gary
---
Gary
8/28/12
Hey, try this: In just 12 easy questions Where Do You Fit will tell you where you fit on the political spectrum. It will also compare you to other age/race/gender/political groups. Interesting!
---
Marsha
8/22/12
Gary, loving the "You're Not the Boss of Me!" week. Ouch, $500 to water your lawn Amanda. When in doubt, call Mom (G'ma to you), she is up on the local news! The worst and most silly part is going to court. We are having some pork tacos for dinner and Anna is here to enjoy it. It has been a cool and rainy afternoon here, very enjoyable.
---
Donna
8/20/12
Amanda, I saw that on the news last night, otherwise I wouldn't have known either. I have no lawn and I was thinking I better not even fill the birdbath today for fear I'd get a ticket. It sounded like they were really going to start heavy enforcement.
---
Gary
8/20/12
Amanda, we've got to figure some way of getting your neighbor to move next to Grandma's neighbor....
---
Amanda
8/20/12
Here's my favorite sign of fall: the police knocking on your door to write you a ticket for water violations. Oh, wait, that's not a normal, fun, amazing fall thing is it? We haven't watered one day in the last month, actually it's caused some discord amongst Ryan & I b/c he'd like to water twice daily & I'm tired of seeing no grass grow, only weeds. Speaking of weeds, they've gotten so bad in our yard that I've been afraid the neighbors would complain so we watered today (talked about it yesterday & noted the fact that today is an even day, same as our address & that's how we understood the restrictions) so we could spray for weeds tonight. Cue stupid neighbor with nothing better to do -- call the police, NOT knock on my door first to politely remind me that while it is an even day/even address odd day/odd address schedule, Mondays are off limits. I didn't know. Plain & simple. So, now I've been charged with a misdemeanor. Let me just explain the severity of that to you with a simple comparison: Possession of marijuana less than an ounce = infraction punishable up to $300/no jail. Watering violation = misdemeanor punishable up to $500/up to 6 months jail or both.

To be clear though, it's not even the neighbor thing I'm totally mad about... That's just a crappy side story to this. It's the fact I've got to go to court for something like this. Many, many criminals (sex offenders) can claim ignorance of the law & fault the government for not providing proper notification of such laws (failing to register) & they time & time again have a felony dismissed, but here, it's clearly stated that not knowing the law is not an arguable defense. Yet, I wasn't provided proper notification either....

Today was day 1 of "no more warnings" apparently b/c the last 11 days people have received warnings. Lucky them. Lucky me. Casady says a tan lawn is the sign of good citizenship. Well, call me John Q Public, because my lawn is TAN. (& a quick look around my neighborhood will provide you with some lovely green views...) The only green in my yard is weeds.....
---
Gary
8/20/12
I know I do this every year so please bear with me, but I'd like to make note of one of my favorite signs of fall. This morning -- and it's a nice cool morning -- I could hear the band practicing in the stadium. What a great sound! Only 12 days til the first game. Also, classes are back in session so the sidewalks and hallways are crowded with students. After the long hot summer, I think fall is actually going to happen. :-)

P.S. Amanda, that cinnamon roll pumpkin cake looks amazing... Thanks for posting those recipes!
---
John
8/18/12
Here is a Cool Site that I think all will enjoy.

Cool indeed. Thanks, John! --Gary
---
Amanda
8/17/12
Grandma, I'm not trying to make you a test kitchen, but I see so many good things on Pinterest & I know I couldn't accomplish them. So, maybe Tuesdays would be a good time for you to try them? ;-) You do always say you are looking for new ideas & recipes!

Cinnamon Roll Pumpkin Vanilla Sheet Cake
Scone Nibbles
Dark Chocolate and Salted Caramel Topped Shortbread
---
Grandma
8/17/12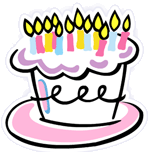 Happy Birthday, Zach!!
---
Donna
8/17/12
Emily, can you give an actual date? I don't want to do the math. :-)

I can do that. The countdown page asks for an actual date, and Emily supplied it, but the page turns that into "days til." Anyway, the date is October 19, 2013. --Gary
---
Donna
8/17/12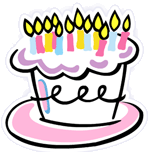 Happy birthday Zach!!!
---
Dad, Mom, Glenn & Sunny
8/17/12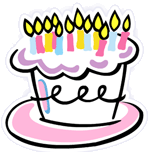 Happy Birthday Zach!!!!!
---
Amanda
8/17/12
Grandma--after not being there for dinner the last 2 Tuesdays we'll be there next week, and Ryan will be with us. See you then!!
---
Gary
8/16/12
Thanks for the new countdown item, Emily!
---
Emily
8/13/12
Yes there is a helium shortage!!!!!!!!!!!!!! I tried to get Erika a big balloon bouquet for her birthday, and they were rationing out balloons then!! I will miss the balloons, hope helium comes back in abundance soon!
---
Gary
8/13/12
The significantly cooler weather today puts one in an autumnal frame of mind: Only 19 days until the first Husker game! But when you watch the balloons go up on that first touchdown on September 1, you'd better let the experience soak in -- because, after more than seventy years, it may be the last time. Only half as many balloons will be released on game 1, and after that the tradition is being put "on hiatus" because of a "nationwide helium shortage." Yeah, sounded crazy to me too, but I guess it's real. Article here. Until I see facts to the contrary, I will blame George Bush.
---
Grandma
8/9/12
Emily, your hand sounds so painful, I've tangled with car doors a time or two, and it is NO fun! Hope it is getting better, tho it will want to be protected for a long time. Jeez, I hope Brent's ear doesn't mean more surgery for him. Nice to have your roof going on, don't imagine you will have any rain delays. Pretty cool here this morning, 80s for highs for a couple of days.
---
Karen
8/8/12
Just back from the doctor. It's probably not broken, just badly sprained. The x-ray was kind of hard to see and dr said it could be broken, but said to treat it the same either way. Ice, tape and tylenol.
---
Karen
8/8/12
Wow, hottest July ever, yeah I can believe that :) Busy couple of days here. Yesterday I was home and heard a fire truck, thought gee, that sounds really close. Looked out the window and it stopped in front of the house. I didn't see flames or smell smoke so I was pretty sure they weren't looking for us. They did all get out and go across the street. Looks like maybe the neighbor left his grill on and it burned part of his stockade fence. Wasn't a big deal, didn't even need to get out the fire hose. Emily got a nice surprise when Jack showed up to take her out for dinner. She had caught her finger in the car door and was hurting. In fact it is still hurting, swollen, bruised, can't move it so she and I will be getting an x-ray in about an hour to see if it is broken. The roofers showed up extra early today, 5:45, not even light, but they started scraping. Gets pretty hot so they work 1/2 days, about 11 they packed up and said they would be back tomorrow. About 30 minutes later I heard thunder! Then pretty heavy rain for about 20 minutes, I was nervous, but couldn't do much about it. Haven't noticed any leaks so hopefully it didn't damage anything. Brent has been having issues with his ear for over a year, thought it was related to his sinus infections. Had surgery last year and it just didn't improve. He has tried numerous things to fix it but never improved, actually got worse. Went back to Dr last week -- after lots of tests the dr inserted a tube in his ear, the pressure was better, but still can't hear much. So he is scheduled to get a ct scan on Friday to see what it going on. Erika is almost done with another day of work. Has just a week left, then off to school. I got a call from the principal of St Pauls today -- wanted to make sure I was returning. Assured her I would be so go in next week for my schedule and then start on Thursday. Time to see the dr with Ema :(

Feel better Emily, and Erika, and Brent. Stay healthy, Karen! :-) --Gary
---
Gary
8/8/12

Congratulations, everybody! We just set a record! Pat yourselves on the back for having lived through the hottest July in U.S. history! USA! USA!
And while I have the floor, let me warn you about a new scam going around. You may receive an email saying you have won a $1000 gift card from Target. It will direct you to a site where they will extract info from your computer. And no, you will not get the gift card. Be advised!
---
Gary
8/8/12
Here's another bit of entertainment news which, like my note below, shows the overlap of movies and politics. Oscar-winning director Kathryn Bigelow (The Hurt Locker) has finished work on her latest thriller called Zero Dark Thirty about the hunt for Osama bin Laden. Like Spielberg's Lincoln, it was all set for a summer release when it was realized the movie might influence the election one way or another. So it too has been delayed until after the election: December 19.

Lincoln will open November 9, and when you get in line, that's me in front of you.

And guess what other much-anticipated movie is now, finally and officially, under way? Yesterday the complete cast of Arrested Development began filming the first of ten new half-hour episodes -- which will be followed by a feature-length movie. And these won't be shown on network television but instead will be streamed on Netflix! If you're not already a subscriber, that alone should get you on board.
---
Regina
8/7/12
Grandma, the zucchini bread was ABSOLUTELY fantastic!!! And the Zucchini dish that you made (I apologize, Sean didn't tell me the name) was so delicious also. You are the greatest cook on this planet! And I'm pretty confident I have a lot of people on this webpage that would agree with me!! Thank you, Thank you, Thank you!
---
Gary
8/7/12
Anyone who has been reading this page over the last several years knows that I have been looking forward to Steven Spielberg's upcoming movie Lincoln based on Doris Kearns Goodwin's great book Team of Rivals. The movie has been finished for several months and originally was scheduled for a summer release -- that is, round about now. But Spielberg wisely realized with the presidential campaign going full swing, the movie would certainly be used by both sides to score political points. To avoid that, he pushed the release date to the Christmas season. Which means we will have to wait a few more months to see it. But just today, the first photo from the movie was released: It shows Daniel Day Lewis as Lincoln, and though it wasn't further explained my guess is that it shows Lincoln in the last moments of his life. The curtains, the red velvet chair, and his posture -- looking down from a balcony -- give it away. See it here!
---
Grandma
8/6/12
Happy Anniversary, John and Marsha!
---
Karen
8/6/12
Just talked with roofer -- they will be replacing the roof on Wed-Fri. It will be nice have it done -- but don't enjoy the mess. Have to go out later and clear away some plants and things. It's been so hot they have only been working til noon so it may take longer. Brent and I had a very nice anniversary -- went to a martini bar and italian restaurant -- had a delicious meal. Thanks again for the money -- it was exactly enough :) Erika is off today -- she and I are going to do a little back to school shopping and then lunch with Brent. She is already starting to pack for the dorm. I think she moves in the 21st. Ryan enjoy your visit to San Francisco, it is a cool city, but like you I would find it far too crowded. We've been watching the olympics most every day. Did not enjoy the opening ceremony, and I also find and commentators boring. I really don't like turning over when it starts each night and rather than the competitions it is some long interview.
---
Nelsons
8/6/12
Happy Anniversary John and Marsha
---
Ryan
8/5/12
Just wanted to say Hello. Spending the day touring SFO! It's not surprising that Gary loves this city. Give me a corn field and farmers and I'm happy. I was describing to T that I feel claustrophobic. Too many cars and people. I'll look forward to getting home for sure.

P.S. I'll try to post the video of me crossing the golden gate as well as photos. Especially me in front of the google headquarters. Called the googleplex.

Ryan made me jealous by telling me in an email he just had a meal at my favorite restaurant in the world, John's Grill. (Sole stuffed with crab and shrimp in a lemon butter sauce, with snap peas, carrots, and zucchini. OMG...) Have a great time, Ryan! --Gary
---
---