Old news: September 2012

Back to Newsletter
Gary
9/28/12
So.... what does this mean? Do we need a passport to go to western Nebraska? :-)
---
Amanda
9/27/12
All that google doodle did was make me crave chocolate cake.....
---
Gary
9/27/12
It has been around for only fourteen years, and already it is hard to remember what life was like without it. I use it every day, many times a day, and could not get along without it. And it's free! What is it? Google! Today is Google's 14th birthday. Check out today's Google doodle.
---
Donna
9/25/12
Teghan, you are really good at finding relatives that we don't know or rarely see. That's three so far, isn't it? Great job!
---
Amanda
9/23/12
We went to the women's soccer game today b/c Teghans team shagged balls for the game. I realized we were related to a player! So I talked to Bev & after the game found Mayme. Les was there too but we didn't talk to him. Mayme is a sophomore & definitely a star on the team!
---
Gary
9/22/12
Happy End-of-Summer, everybody! (Also known as the first day of fall.) Now that the hottest summer on record is over, it is time to start thinking about winter -- which, if the sandhill cranes are right, may be record-setting itself. Some bird-watchers have linked the migration of the sandhill cranes to the timing and the intensity of the coming winter: If the cranes fly to California late in the year, the coming winter will be late and mild; if they head for California early, the coming winter will be early and nasty. Well, this year the cranes arrived in California earlier than ever. According to the International Crane Foundation, the cranes set a record this year by arriving in California in late August.

Now, some say this has more to do with the conditions in the areas they leave rather than any future weather conditions; but if it is a predictor of winter, then this one could be earlier, colder, and nastier than ever. Stock up on hot chocolate, and cross your fingers...
---
Amanda
9/21/12
Funny, Gary, I noticed that too & actually thought, "wow, that's kind of a simple, but a great way to explain MY feelings." Good ol' Lincoln...

LOVE that photo of Teghan. I saved it myself b/c it's so darn cute.

Tristen left this morning at 7:45 with the rest of the Youth Leadership Lincoln XVI members for their first event of the school year. They went to Camp Kitaki & won't be home until tomorrow at 2pm or so. They are busy up until tonight at midnight when it's lights out & they start back up at 8am tomorrow. Tristen knew 2 people (though not well, just knows them from school) out of the 30-40 or so, but they did a good job of splitting those kids up. She left her cell phone at home, which is crazy for teenagers! I can't wait to hear the stories. Starting in October one day a month they'll have a seminar with local leaders in the community. This is an amazing opportunity & I'm so proud of her & excited for her! Here's a link, though it's minimal info & the page is outdated. They have a new brochure with the 2012-2013 members photos in it, but it's not online yet. Also, the application is still on there, which obviously it's too late for. Tristen actually got her application from school last spring when a teacher nominated her for this group based on her leadership in the classroom & at the school. (That right there made me more proud than even getting in did!)
---
Gary
9/19/12
Good cartoon today -- two great Democrats with the current leader of the Republican party...

And speaking of politics: After seeing the Lincoln quote on today's front page ("When I do good, I feel good. When I do bad, I feel bad. That's my religion.") it struck me that Lincoln could never get nominated today, let alone elected. Imagine how the phony-Christian Republicans would tear down a candidate who expressed his faith in a statement as simple as that. Lincoln was not a church-goer, and whenever his speeches made reference to a higher power that reference was usually added by someone else (for example, William Seward, his secretary of state). Today's Republican Party -- or "the American Taliban" as they have recently been called -- wouldn't look twice at someone who didn't have all their religious credentials in order...like Lincoln.
---
Gary
9/14/12
In the mood to look at a few new photos? We got 'em.
---
Amanda
9/14/12
Lots of people are doing the "don't tell the kids til the day we leave" thing, how cool! Not possible with us, they're too old & understand everything & then some, we couldn't even talk in code! Plus we'll be gone the week before finals for Tristen so she has to talk to teachers about that.

And grandma has the show recorded on her TV, and a friend of mine is supposed to take it off his DVR & put it on a DVD. Tristen liked how when he was introducing them he said, "one of the best dance teams in the city." :-)
---
Gary
9/14/12
Tristen, great job on TV last night! (For those who missed it, the Northeast Star Strutters performed yesterday on a local show.) After that first little 5-second clip I thought, wow, that's all they're going to show!? But later in the show, they basically turned the cameras on and said "go," for like ten minutes. Excellent performance!

And Metcalfs, Disney is only 84 days away... One of my co-workers told me her daughter and family are going to Disney on Saturday (tomorrow) for a week. They have first-grader twin daughters, and they're not telling them about the trip until the morning of. Surprise! I told her to make sure they have a video camera ready when they get the news. :-)
---
Amanda
9/12/12
"Upon Further Review, There Will Be Balloons"
Good news! --Gary
---
Anna
9/12/12
I was at my folks house yesterday and I got a lovely package with the Oscar in it! Thanks for sending it Gary!

No thanks necessary -- you won it! Thanks may be due to Tristen who gave it up (and Teghan, who I understand had actual possession of it at the time). The 85th Academy Awards will be given out on February 24 of next year, so enjoy your trophy for the next six months -- or longer, if you can win it again. :-) --Gary
---
Gary
9/11/12
Take a look at this amazing series of photos of the new construction at One World Trade Center in New York. Hard to believe it has been eleven years!
---
G'Ma
9/7/12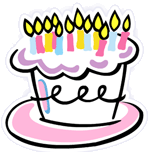 Happy Birthday, Gary!!
---
Donna
9/7/12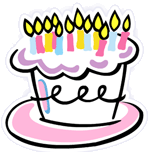 Happy birthday Gary! What a great horoscope you have today. You are a wonderful person and I would feel guilty not giving you a present.

Yeah, it's amazing how accurate those things are! --Gary
---
Nelsons
9/7/12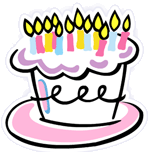 Happy Birthday Gary
---
The Hatgidakis'
9/6/12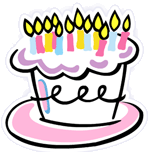 Happy Birthday Gary! and many more
---
Gary
9/5/12
Wow, I hope you all got to see Clinton's speech tonight. One of the most amazing political speeches I've ever seen. I just heard that Paul Ryan is claiming he wrote it. :-) If I was Mitt Romney, I wouldn't be able to get out of bed tomorrow....
---
Gary
9/3/12
Happy Labor Day, everybody. If you have ever enjoyed a paid vacation, weekends, lunch breaks, coffee breaks, minimum wage, an 8-hour workday, a 40-hour work week, overtime pay, unemployment insurance, workplace safety standards, holiday pay, and lots more, including the end of child labor -- then thank the unions.

Got some news on that subject which I never get tired of: The Lord of the Rings movie cycle. The three upcoming Hobbit movies now have names, and dates. The first one, The Hobbit: An Unexpected Journey, comes out this Christmas. The second, newly named The Hobbit: The Desolation of Smaug, will be released a year later, Christmas 2013. The surprise news is that the third film, The Hobbit: There and Back Again, has been moved up to July 18, 2014. So we won't have to wait a year between the second and third films -- only six months!
---
---