Old news: October 2012

Back to Newsletter
Gary
10/31/12
New photo(s)! Thanks, Amanda!
---
Karen
10/31/12

Well just one hour into the trick or treating and we are out of candy. I had bought enough for 400 kids, getting low so we turned off the light. The neighbors had a haunted house in their garage, lots of kids getting scared in there. We heard all about it as they came down the sidewalk. Brent, Emily and I even had to check it out. Pretty fun night :)

Mom had a total of 10 for the evening -- one of whom (I think it was Buzz Lightyear) said, "This is the best treat of the whole night!" --Gary
---
Karen
10/31/12

Happy Halloween
Gary, love the Romney/Munster pictures, creepy. We had our election at school yesterday, surprisingly Obama won. Hopefully it is a good sign. Erika and I voted last week. Hope we are ready for the night. Stocked up on the candy, but it's a very nice day so it may be more than usual. I'll update you with numbers later. Emily, Erika and I went shopping on Monday -- she got her wedding dress, but sorry no details. :) Been watching lots of news reports on the storm, incredible!
---
G'Ma
10/31/12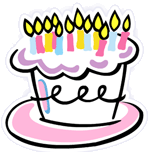 Happy Birthday, John!!
---
Gary
10/31/12
Check out the Google doodle today -- and be sure to knock on the doors (and everything else)!
---
Gary
10/31/12

Happy Samhain, everybody!
---
Ryan, Amanda, Tristen & Teghan
10/31/12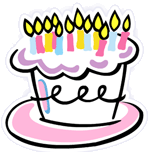 Happy Birthday John!
---
Marsha
10/30/12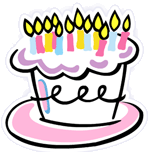 Happy 66th Birthday to John! Love, Marsha, the kids and the dogs!
---
Nelsons
10/30/12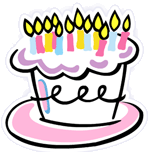 Happy Birthday John
---
Gary
10/29/12
Dang! Hurricane Sandy has already claimed one victim: a famous sailing ship. Back in the early '60s, they built a full-sized replica of the H.M.S. Bounty for the movie "Mutiny on the Bounty." The ship was also used in other later movies, most recently the "Pirates of the Carribean" series. Anyway, it was sailing off Cape Hatteras today when the storm hit; the crew had to abandon ship and all were rescued, but I heard just now that the old ship sank. More info here.

Here are some more East coast webcams for tracking the storm. Some of these cams are sporadic, due to both the storm and higher number of viewers; but keep trying.
---
Gary
10/28/12
Breaking news: CNN polling shows Obama with 52, Romney 47 -- or as they call it, a "dead heat." CNN is also calling World War II "still too close to call." And in sports, the Giants lead the Cowboys 29-24 late in the game, which CNN reports as "a tie." Thanks, Wolf Blitzer!

In real news, keep tabs on the hurricane with these two great New York webcams: Statue of Liberty, and Times Square.
---
Gary
10/28/12
Wow, keep your eyes on Hurricane Sandy, headed for the east coast. New York, Philadelphia, and Washington are all in the target area, which includes 60 million people. Possibly ten million people will be without power after it hits. New York City is evacuating low-lying areas in expectation of flooding and 10-foot waves.
---
Gary
10/26/12
Didn't want to mess up today's cool black front page with the football info, so I'm putting it here. :-)
Nebraska
vs.
Michigan





| | | | |
| --- | --- | --- | --- |
| 9/1 | Southern Miss | NE 17th, SM unranked | W: 49-20 |
| 9/8 | UCLA | NE 16th, UCLA unranked | L: 30-36 |
| 9/15 | Arkansas State | NE and AR St. unranked | W: 42-13 |
| 9/22 | Idaho State | NE 25th, ID St. unranked | W: 73-7 |
| 9/29 | Wisconsin | NE 22nd, WI unranked | W: 30-27 |
| 10/6 | Ohio State | NE 21st, OH St. 12th | L: 38-63 |
| 10/20 | Northwestern | NE and NW unranked | W: 29-28 |
| 10/27 | Michigan | NE unranked, MI 20th | W: 23-9 |
| 11/3 | Michigan St. | MI St. unranked this week | |
| 11/10 | Penn State | Penn St. unranked this week | |
| 11/17 | Minnesota | MN unranked this week | |
| 11/23 | Iowa | IA unranked this week | |

home games in red
rankings from AP Top 25
---
Karen
10/25/12

Oh boy, a few flakes of snow mixed in with the rain this morning. It is cold, may even start a fire later today. I am starting a long week-end -- four days off. Planning to do some shopping and lunch with Brent today.
---
Gary
10/21/12
Interesting articles here and here about a cool Omaha kid.
---
Gary
10/19/12
This link was sent to me by an out-of-town friend. It is a BBC report (about 10 minutes long) about U.S. food production and this summer's drought. What makes it interesting is that the report was done from Lincoln -- at a Hy-Vee store, and at Memorial Stadium during the Wisconsin game, and other local places. Have a look at Lincoln through the eyes of the BBC!
---
Gary
10/19/12
Erika, from one stair-fall-downer to another (my own was on April 30), let me say "It gets better!" :-) Hope things pick up for the rest of the Nelsons too -- I think you should all start carrying 4-leaf-clovers or horseshoes or something...
---
Karen
10/19/12
Yippee, only a half day of school for me today -- out at 1. Erika is home for a long week-end - fall break. She had a tough week - fell down a flight of stairs - she was fine, but her computer didn't survive. Had it in the shop for a week - needed a new hard drive - so she lost everything that was on it. Finally got it back and was so happy, then her charger went out, and also had to be replaced. She went to her car on Wed to head home and soon called me. Her side view mirror was knocked off and hanging by a cord. So Brent and I went to pick her up.

Brent has a project this weekend. We have all been having car issues this past month. Literally one vehicle every weekend. First Emily noticed a low tire, went to fill it up and soon realized she had a chunk of it missing. So we had to order (her car is too new and they don't stock tires) new tires for her. Next week Brent forget his keys in the ignition and needed a new battery for the truck. Following weekend Erika was again about to come home and she had a flat tire -- that whole episode became a LONG event. Brent got the tire off OK, into the shop, no big deal, just a seal. Then he and Jack went back to change the tire -- did not go well, finally gave up and called a tow truck -- poor guys struggled for more than an hour. The pro came and had it changed in less than 5 minutes. Last week was my turn, once again keys were left in the ignition overnight and another dead battery. I am beginning to think we need to start taking the bus!

School has been busy, 1st grade teacher has to have surgery and we've had a sub for the last few weeks. Beginning to take a toll, hopefully she will be back in another week. I do get a short week next week, only three days. I plan to FINISH my christmas shopping! Never been this far along before. I think Erika and will vote this afternoon. So nice and easy to vote early here that we have done the last few times. Jack is coming tomorrow for the NE game.
---
Gary
10/16/12
If you missed tonight's debate, here's a one-picture summary!

And here's another one. :-)

As to who won tonight, there's this: It is being reported that the Romneys left the building just a few minutes after the debate ended; the Obamas stayed on the stage for 40 minutes meeting people.
---
Gary
10/16/12
Mitt Romney has been evasive up to now about the details of his tax plan, but finally -- just in time for tonight's debate -- the details are out!
---
Nelsons
10/12/12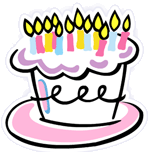 Happy Birthday Ryan
---
Donna
10/12/12
Now that was a debate!

You got that right! Good show by Biden. As the Huffington Post said, Ryan got Biden'd. :-) Here's a great photo taken just after the debate -- Ryan looking like PeeWee Herman and Biden looking like "Welcome to the bigs." And speaking of photos, did you see the photoshoot Time Magazine did on Paul Ryan working out? Yeeg. Caution: once seen, these images cannot be unseen. Even Joe Scarborough said he "looked like a '90s sitcom." :-) --Gary
---
Donna
10/12/12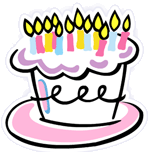 Happy birthday,Ryan!!
---
Grandma
10/11/12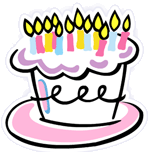 Happy Birthday, Ryan!!
---
The Hatgidakis Family
10/11/12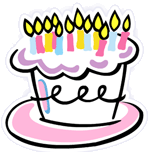 Happy Birthday Ryan!!!
---
Gary
10/7/12
Good read here which puts West Wing's President Jed Bartlett, Newsroom's anchor Will McAvoy, and President Obama in the same room to discuss debate prep. Funny!
---
Gary
10/6/12
New pictures! Thanks to Amanda and Tristen.
---
Gary
10/5/12
So Bob Kerrey and Steve Martin are good friends -- who knew?
---
---