Old news: December 2012

Back to Newsletter
G'ma
12/31/12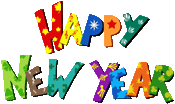 Happy New Year to EVERYONE!!!
---
Karen
12/30/12
Gary - I like the count down :)

Thanks. Originally I just had it on tomorrow's page (new years eve), but I brought it forward a day. --Gary
---
Nelsons
12/27/12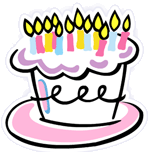 Happy Birthday Teghan
---
G'ma
12/27/12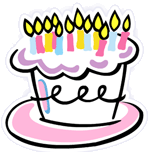 Happy Birthday, Teghan!!
---
Karen
12/27/12
Hope everyone had a good Christmas. We had a very nice day. Had the Nelsons here on Sat. Fixed a really good meal (if I do say so myself -- cranberry glazed pork roast, cheesy mashed potatoes, creamed peas, fresh yeast rolls -- Emily made two amazing pies -- cranberry apple, triple chocolate pumpkin). Nice day -- but they had problems getting home. Guess the day was too much for Opal -- she passed out about half way to Wausa, Marcia had to perform CPR until the paramedics arrived. Got her to the hospital, but didn't find anything wrong and sent her home that night. Jack was also here and stayed over (along with his two cats). We all went out for a very nice lunch and then he headed off for Columbus. Had a quiet christmas eve. Christmas day we slept in and took our time opening presents. Then another big meal. Yesterday the girls and I went out in hopes of finding some bargains, but came back empty handed. Snow is arriving today so I think I will make a quick trip for groceries and then settle in for a few days. Hopefully get decorations put away.
Marsha -- I love the sweater, so pretty. I will wear it a lot! Thank You
Donna -- thanks for the key chain -- I needed one. Mine keeps falling apart, lost the truck just last week.
---
The Hatgidakis Family
12/27/12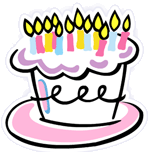 Happy Birthday Teghan!!!!!
---
Gary
12/26/12


I added today's front page picture to the photo page, in case anyone misses it today. Thanks for the great photo, Amanda!
---
Gary
12/25/12


So my phone rings at 8 o'clock this Christmas morning, and I note that it's an unknown 800-number. Whaaat? I decide to pick up just to give them a piece of my mind: I mean, come on, you're calling to sell me something on Christmas morning? But the first thing the caller says is, "Do you have a credit card ending with the numbers 4490?" I paused. "Yes, I do." "And did you authorize the purchase this morning of a Playstation 3 and approximately $600 worth of PS3 games?" Gulp. No, I did not. She then said that as there was clearly someone trying to use my card she was going to put a block on it, and the bank will issue me a new card. So instead of chewing her out, I finished up thanking her for calling on Christmas day. Yeesh!
---
Gary
12/25/12


Merry Christmas everybody!

For anyone who may have had trouble with the daily Christmas audio clips on the Advent calendar, here are the answers:

1 -- A Christmas Story
2 -- PeeWee's Playhouse
3 -- The Simpsons
4 -- Big Bang Theory
5 -- Charlie Brown Christmas
6 -- Martha Stewart
7 -- Seinfeld
8 -- All in the Family
9 -- Mr. Ed
10 -- Keeping Up Appearances
11 -- The Carol Burnett Show
12 -- Miracle on 34th Street (1947)
13 -- Dragnet
14 -- The Beverly Hillbillies
15 -- Friends
16 -- Harry Potter
17 -- Will & Grace
18 -- Two Fat Ladies
19 -- Charlie Brown Christmas
20 -- Everybody Loves Raymond
21 -- The Addams Family
22 -- It's a Wonderful Life
23 -- The Flintstones
24 -- Desk Set (1957)
25 -- It's a Wonderful Life

---
The Hatgidakis Family
12/24/12


Merry Christmas to all!!!!!
---
Gary
12/24/12


Where's Santa? Last time I checked, in Russia. Check for yourself!
---
Grandma
12/24/12


Merry Christmas, One and All!!
---
Emily
12/24/12


Merry Christmas Eve!
---
Amanda
12/23/12
That's what I was guessing and it works for us! See you then!!
---
Gary
12/23/12
I'll take that question, after conferring with Grandma last night. Of course, everybody has their own schedules on Christmas day, but Grandma is figuring on people showing up around noon. No sit-down meal as such, I understand -- finger-foods and snacking.
---
Amanda
12/22/12
Hey Lincolnites, what time on Tuesday at grandmas?
---
Emily
12/21/12
Thanks for the translation Gary, I enjoyed your card!

And we enjoyed your amazing goodies. Excellent cookies! Thanks! --Gary
---
Gary
12/19/12
I keep forgetting to do this. In case your Latin is a little rusty, here's the translation of my Christmas card:

"May we all enjoy good health and happiness throughout the Christmas season. By the way, I am not the Pope. He is safe, and will be released unharmed."

For, after all, isn't that what Christmas is all about?
---
Gary
12/19/12
Big snowstorm headed for Lincoln later today, they say. We'll keep you posted. I have become skeptical of winter forecasts (like the old joke, weatherman has predicted 13 of the last 4 blizzards), but I do intend to go home early at the sign of the first flake.

In the meantime, read these letters to Santa: here and here and here. :-)
---
Karen
12/17/12
Box arrived today, Thank you!! We will all enjoy the goodies tonight :) Gary your card came today too, thanks to you. We will be shopping -- we'll let you know what we buy......

Glad everything arrived ok. (I am still bugged by that FedEx fiasco of a couple of years ago!) --Gary
---
Amanda
12/17/12
Gary, Ryan would like to go too. Are you looking to go solo, or could he tag along?

Not solo at all. By all means join the party, Ryan. Grandma and/or Donna may be going along as well. I was thinking a matinee on Wednesday or Thursday (26th or 27th). If we get this organized I will buy tickets ahead of time. Anyone else? :-) --Gary
---
Amanda
12/17/12
Gary- Hobbit?

Good question! :-) First, apologies to any who noticed the slow updates here. My modem blew out yesterday, and the cable guy will be coming out this afternoon to fix it. I'm doing this update from my office computer. Next, about the Hobbit: I did toy with the idea of getting in line for the first showing when it opened last Friday, but decided I could wait. My plan is to go sometime between Christmas and New Years in order to avoid the crowd as much as possible. Really looking forward to seeing this in 3D -- even the new 48-frames-a second kind which is making people sick! --Gary
---
The Hatgidakis Family
12/15/12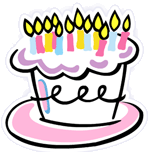 Happy Birthday Lindsey!!!!!
---
Grandma
12/15/12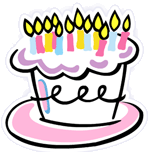 Happy Birthday, Lindz!!
---
Gary
12/14/12
Thanks to Tristen for some amazing new pictures!
---
Gary
12/14/12
Sounds like the Disney party is on the way home!
---
Karen
12/13/12
Well another eventful Christmas program for St Pauls. The program went very well. The kids sang nice and loud, everyone remembered their lines, no one goofed off. Very pleasant night. All was over and I asked two of the sweetest, nicest little 3rd graders to carry out some things to my car. So there they were in their frilly dresses skipping along with angel costumes and baby Jesus. We get out the back door and there are 3 police cars zooming by. We all say "gee wonder where they are going." Turn the corner and see about 4 dads struggling with some guy with a bloody face. I go in protective mode and tell the girls to hang on to me. We quickly make our way to the car, toss the things in the backseat and head back to church. Apparently a couple of guys thought that would be a good time to break into cars in the church parking lot, during a christmas program!!

Whatever happened to Christmas programs without all the violence? :-) --Gary
---
Karen
12/13/12
Marsha, your box arrived today, Thanks!! The cookies are delicious -- Erika is home from the dorm this afternoon -- so the "Aunt Marsha fudge" will be gone soon. Thanks again :)

Christmas program is tonight, so I have to head back to school in a couple of hours. I'll be so glad when its over.......
---
Gary
12/13/12
Awesome photos today of Teghan at Harry Potter World, and chasing Marmaduke.
---
Gary
12/13/12
Lots more Disney pix arrived last night. Take a look!
---
Gary
12/12/12
The Disneyworld crew sent in a bunch more photos last night -- so many that I have opened up a second page! :-) Go here for page 1 and here for the new page 2. Lots of great shots, including several cool panorama shots sent by Tristen. (Be sure to click on them to enlarge for the full effect.)

Thanks for the photos, guys. We're loving it -- keep 'em coming!
---
G'ma
12/11/12
Been enjoying the Disney travelers' adventures. Hope they are having as much fun as it looks like! I did linger at the dessert picture. I'm betting they will be sorry to have missed our COLD weather!
---
Gary
12/10/12
Hey, lots more photos added today. If you haven't checked the Disneyworld page lately, do so now -- and scroll down to see everything. December 10 was a big day!
---
Karen
12/10/12
Oh, Gary, another great christmas card :)

Thanks! For those of you whose Latin is maybe a little on the weak side, I might recommend Google Translate. :-) --Gary
---
Gary
12/10/12
More Disney trip photos. Keep checking back -- things are happening!
---
Gary
12/7/12
New photos!
---
Gary
12/7/12
We got our first report from the Disneyworld travelers today! I made a separate page to hold any Disneyworld photos they send in, and Amanda sent in a shot from their layover in Cincinnati. (Remember to click the photos if you want to see them full-size.) Have fun, you guys!
---
Karen
12/7/12
Glad the boxes arrived. Always relieved to get them there OK. Almost time for school. We have a mother coming in today to make salt dough ornaments -- should be fun. The big christmas program is next Thursday -- think we just might know the songs this year. Erika has finals next week so she is staying at dorm this week-end. Then she should be home for break on Thursday. Emily is planning to spend the week end home.
---
Marsha
12/6/12
Karen, we also got your box today........ thank you very much! I hope to get off a box or two next week. Homemade marshmallows! Amazing, thanks again.
---
Grandma
12/6/12
Hi Karen, Mailman just brought a box from you, and it looks delicious (not that I have opened it). Thank you so much! I am a total grinch this season. No shopping and no baking. Have lotsa guilt feelings but no stress. A tradeoff I guess. Did bring up the tree and am enjoying the lights at night, no ornaments, but I have accumulated several birds -- fake ones -- and tucked them in the branches, may hang some pinecones here and there and call it good. Still warm outside. Maybe snow on Sunday. Have a bunch of leaf bags to take to the curb, my job for today. Thanks again!!
---
Gary
12/4/12
Hey, I just now put up some photos of my Christmas tree. Anybody else who wants to share photos of their decorations, send 'em on in and I'll display them.
---
Karen
12/3/12
Marsha, I just mailed a box to you -- be looking for it in a few days. Hoping to get Lincoln box sent Tues or Wed.
---
---