Old news: January 2013

Back to Newsletter
Emily
1/31/13
Hey Gary, I seem to have misplaced the contact page address, could you email it to me?
I was also hoping everyone could check it out as well and make sure your current address is listed, thanks!
And thank you, Emily, for suggesting that. I've been meaning to make the same request because I'm pretty sure some of that info is outdated. Check your email for the link, Emily! --Gary
---
Gary
1/30/13
So it turns out I got a snow-day today too (Thanks, Teghan!), even though the University was open. My car doors were frozen solid and I could not get inside. And I'm not too sure tomorrow will be any better as it stayed cold all day today and tomorrow will be colder. A warm spell is supposed to start on Friday, but I want out tomorrow. Between the flu and this snow, I have spent more time shut up alone in my apartment this month than ever before. I'm getting cabin fever!
---
Karen
1/30/13
Marsha, thanks so much for the goodie package. It is greatly appreciated. I'll enjoy it :)
---
Karen
1/30/13
Wow, no school for Lincoln, how much snow did you get? So far none for us --- maybe just some flurries. It is much colder though!

The snow has just now stopped (7 am) and the official total is 5-6 inches. But -- and this seems to be the pattern any more -- we got rain before it turned to snow, so there's a layer of ice underneath. Road crews are out, but I hear the streets are still pretty hazardous. Plus a wind chill of 5 degrees. --Gary
---
Gary
1/30/13

And it worked! No school today in Lincoln. Way to go, Teghan!

Next time try two cubes so they will also close the University.... :-)
---
Amanda
1/29/13

And I just heard the sound of the ice maker, and a toilet flushing.....
---
Gary
1/29/13

As a beautiful snow falls here in Lincoln tonight, with big wet flakes the size of cookies, I would like to share something we learned this evening from Teghan. She said it is common knowledge among her school friends that the way to make sure the next day is a snow day is to follow these three steps:

1) Wear your pajamas inside-out and backwards
2) Put a spoon under your pillow before you go to sleep, and
3) Flush an ice cube down the toilet.

There you have it!
---
G'ma
1/22/13
Yes, Dinner is on. Am ready to get back into a routine. Couch was becoming much too comfortable! See you tonite.
---
Amanda
1/22/13
Grandma, are you doing dinner tonight? Please, please no worries if you are still under the weather!
---
Karen
1/21/13
Ohh, I know what that is -- do I qualify as a kid?

According to the official rules (which are known only to me) anyone who can identify the object does not qualify as a kid. Sorry! --Gary
---
Gary
1/19/13
It's that time again! What time? Oscar time! The nominations came out over a week ago and I put together the ballot page right away; but then I got sick and sort of forgot about it until just now. So without further ado, here is this year's Oscar ballot.

Should be an interesting race this year. For anyone who wants to try to take the trophy away from Anna, you have 30 days to make your picks. Good luck!
---
G'Ma
1/18/13
Feeling pretty o.k. even ventured outside for a bit of fresh air a while ago. The couch will probably be my best friend for another day or two. But I'm on the downside.
---
Sam and Mark
1/18/13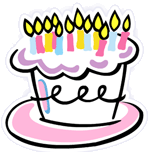 HAPPY BIRTHDAY MOM!!!!
---
Zach and Anna
1/18/13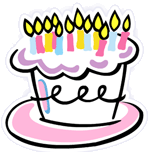 HAPPY BIRTHDAY MOM!!!
---
Amanda
1/17/13
Grandma, you're posting, you must be feeling a bit better??
---
Nelsons
1/17/13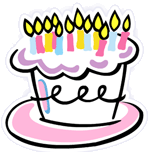 Happy Birthday Marsha
---
G'Ma
1/17/13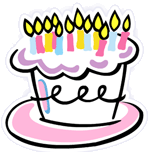 Happy Birthday, Marsha!!
---
John
1/17/13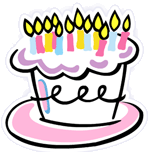 Happy 60th Birthday Marsha!
---
Gary
1/8/13
Two news items for all you Downton Abbey fans: First, with Season 3 just getting underway here in the U.S., the BBC has given the go-ahead for Season 4. And second, the creator and writer of Downton Abbey has negotiated a deal with NBC to do a series for American television called "The Gilded Age" -- same time period as Downton Abbey but set in the U.S. Details here.

I understand that Michelle Obama is a huge fan of Downton Abbey, so much so that the BBC sent her the complete season 3 on DVD.
---
Gary
1/8/13
Hey Amanda, now that your former boss is likely to be the next Secretary of Defense, could you score us some invitations to some of the inauguration parties in Washington later this month? (Also, hotel rooms and airfare?) Thanks!
---
G'ma
1/3/13
Karen, what a neat picture! Did you hijack Santa? I have been thinking the birds at my birdfeeder was a pretty sight, but I think you outdid me!!
---
Gary
1/2/13
Amazing new photo from the Wild Kingdom the Nelsons' front yard. Thanks, Karen!
---
Emily
1/1/13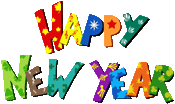 Happy 2013!
---
---