Old news: March 2013

Back to Newsletter
Emily
3/31/13



Happy Easter!
---
Gary
3/29/13
Conference got over at noon today, after a day and a half. Nothing much to report -- just a series of experts on testing giving talks in an auditorium. The whole thing went very well, so we (who put it on) were happy about that. I didn't go to the dinner on Thursday night -- turns out it was a more informal and smaller-crowd thing than I had thought, so I (and several others) bailed, and I enjoyed a few hours off. I took one of the speakers to the airport this afternoon, and about halfway there he started frantically patting his pockets, then said "I think I lost my wallet." I turned the car around and headed for the hotel, which is where he thought it must be. Then I called one of our people at the conference center and asked her to look around for it. We got to the hotel, he zoomed inside and came out a few minutes later: no wallet. So we headed for the conference center. Just as we got there my co-worker called and said she hadn't found it. So he gets out of the car anyway to go look for it, but then stopped: Maybe, he said, it was in his suit coat pocket which he had packed in his suitcase. Which was in the trunk. I popped the trunk, he looked, and there it was. So we roared back to the airport and got him there just in time for his flight. Now, I think I'll watch a movie this evening and sleep late tomorrow. :-)
---
Marsha
3/29/13
A GREAT BIG thank you to Mom, Gary, Donna, Paul, Lori, Amanda, Emily and Jack, Livi, Lindsey, Tristen, Teghan, amd Ryan for making our trip to Lincoln so much fun. It was good to see you all and thanks for all you did for us while we were there. I am really tired after the long drive home but at least it wasn't snowing! The dogs (and Zach) were glad to see us, but the dogs really got the most excited, Glenn hasn't stopped licking us. Gary, I am interested to hear how your conference went, thanks for the city and UN tour! Mom, check your fridge for a white bag that the Easter Bunny may have left for you :) Tristen, how are you? Hope you're feeling good, sorry you took such a hit!
---
Anna
3/29/13
We made it back around 5/6ish yesterday and I had a great time as well! Thanks for having Sam, Bruce and I Grandma! It was nice seeing everyone. Wish we had just one more day to do a few more things and enjoy that sunny weather!
---
Gary
3/28/13
Hey Hatgidakis's: Hope you had a safe and pleasant trip back to MN. We all had a great time this past week and I hope you did too. We finally had a spring day today -- 50ish and a sunny blue sky. Sorry you missed it, because you earned it with our recent chilly weather. Anyway, thanks for making the long drive down (and back)!
---
Emily
3/25/13
Thanks to everyone for a great afternoon in Lincoln! We made it back to Omaha with time to spare for Jack to get to class. I am looking forward to enjoying my Easter goodies tonight, hope you all are able to finish the cookie bars! Thanks again, we will have to do it again sometime soon! :)

Thanks for making the drive down! It was good to see you. We all had a great time. And thanks for the excellent treats! --Gary
---
Emily
3/24/13
What would be a good time for us to arrive in Lincoln? We were thinking 11ish, earlier, later? We are looking forward to seeing everyone!! :)

I will take the liberty of answering for everyone. I'm sure 11 will be fine. If there are other plans that I don't know about, then I'll stay home and wait for you. :-) See you tomorrow. --Gary
---
Nelsons
3/24/13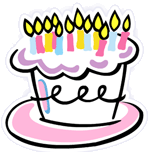 Happy Birthday Donna
---
Amanda
3/22/13
Weather permitting (anyone else tired of saying that??) Ryan, I & girls can & will come to grandmas Sunday afternoon and evening. Ryan leaves Monday early, early for LA & we have a fairly busy schedule throughout the week so Sunday night (& the 3 of us for normal Tuesday night) might be all we can do. Hope to see everyone Sunday & grandma-- let me know what we can bring!!
---
Gary
3/22/13
Just posted a few more photos from the Taylor Swift concert. Thanks to Amanda for sending them in!
---
Grandma
3/21/13
Good news, Emily, we'll see you then! I'm sorry you can't make it down too, Karen. But I know how schedules are, we seldom have the same ones. Hope Brent's surgery goes well and he is on the mend soon.

Snowed all morning, but is tapering off, everything is white again!
---
Grandma
3/21/13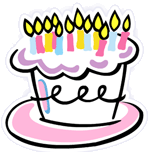 Happy Birthday, Anna!!
---
Emily
3/20/13
If its convenient for everyone Jack and I would like to visit Monday afternoon. Jack has a class Monday evening, so we would have to leave by 3ish, but would love to stop by for lunch and see everyone. We will bring mango gazpacho! :)

I'm sure Monday afternoon will work, Emily. See you (and the gazpacho) then! --Gary
---
Karen
3/20/13
Brr, cold 1st day of spring. Just letting everyone know, Brent is scheduled for surgery on April 2nd. Needs some repair work from previous surgeries. The surgery will be in Omaha, the doctors here don't "feel comfortable" doing the surgery. So we'll be hanging out in Omaha for about a week. I have all next week off, and we had hoped to get it done then, but couldn't until the 2nd. So I will have 2 weeks off of work. I was busy today trying to get things ready. Sorry I won't be able to get to Lincoln next week -- schedule just didn't work out. But.... Emily and Jack are planning to come on Monday for a short visit.
---
Nelsons
3/20/13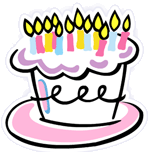 Happy Birthday Anna
---
Dad & Mom
3/20/13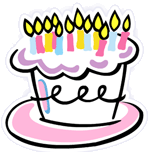 Happy Birthday Anna!!!!!
---
Gary
3/14/13
More photos from the concert-goers. Thanks, Amanda!
---
Gary
3/12/13
Apologies to anyone who may have sent in a newsletter item today. My email has been down since around noon so I haven't seen anything that arrived since then. The tech guys are on the case, and hopefully it will be running again on Thursday.
---
Karen
3/12/13
Well done with short day of school. Roads weren't too bad this morning and it is beginning to melt away. Gary -- were your doors frozen? We all had issues with our windshield wipers today -- all frozen. Amanda how is Tristen? Always fun to get to go to the dr office:)

Doors were frozen solid, so I called in and took a vacation day. The car has been in the sun for the past few hours, so I think I'll go out and drive around to warm it up -- if I can get in now. --Gary
---
Amanda
3/12/13
I don't think anything cancelled here because LPS is on spring break. Everyone tends to base decisions on theirs. It's really not that bad out, just tall, deep, heavy, wet snow. Ryan drove to KC this am, white knuckled & 40 mph the whole way to NE City and saw 8 cars in the ditches. He had his truck and said that's the only thing that kept him on the road. I-29 was fine once he hit it. Sean is off on a flight to Delaware so I'm curious how his trip to Omaha airport was. We were out this am for soccer practice & probably to LincCare after that, Tristen had a sore throat & a canker sore looking thing on one of her tonsils, which also look a bit bigger than normal. Yay. Happy "spring" break. Girls go to Taylor Swift on Wednesday so this crap better melt quick!

Thanks for the new pictures! --Gary
---
Karen
3/12/13
2 hour late start for Emily and me today. We had a very rainy day on Sat, turned to snow overnight. Snowed steady all day Sunday -- got about 8 inches. We were notified about 9 last night of the late start. Erika had been on spring break all last week. Went back to the dorm yesterday afternoon. Said not many of the kids were there yet, and her class for today is cancelled. Did Lincoln get hit with this storm?

Our storm was very much like yours -- rain then snow -- but nothing is cancelled here. I am wondering, though, if I will be able to open my car doors. Whenever it rains and then freezes (which is what winter is like here any more, thanks to global warming) my car doors freeze shut. --Gary
---
Gary
3/8/13
Oops. Forgot to change the page today. Totally slipped my mind! New one is now up (at 3:20 pm).

And speaking of forgetting, don't forget that this weekend is Daylight Saving time -- set your clocks forward!
---
Karen
3/7/13
Boy oh boy I am ready for Friday. Been a long week! The furnace stopped working sometime Sunday night. Woke up Monday to a chilly house. Had the repair guy come out that morning, couldn't find anything wrong -- thought maybe it was a vent.... After another cold day and another repairman they decided it was a blower -- and would need to order the part. Brent loaded up on the firewood and it did stay fairly warm. Poor Erika was home for Spring Break so she had to deal with the repairmen. Erika is doing some volunteer work for a school project so she served jello at the Gospel Mission for lunch on Wed. Emily had a not so great week too. Tuesday she had to take her kids to a special olympic basketball clinic. The kids were all treated to lunch at Applebees, but adults were to pay for their own. (School couldn't afford to buy for the teacher.) Emily was irritated by the situation and just ordered soup. Once the meal was done the manager came over and said that they would buy the adult meals. Today she woke up sick! Not much improvement all day. I just went on soup run, but I don't think she will be eating. Lutheran School Week at St Pauls, something crazy going on every day and the kids are getting out of control. Oh, Brent is also in bed, not much improvement since his treatment last week. It has to get better right?????

Yeesh! --Gary
---
Amanda
3/2/13
Everyone see the Husker football Harlem shake video? Love it! Pelini did the whole thing!!
---
Gary
3/1/13
In like a lamb today (though a cold lamb), so out like a lion 30 days from now...?

Hey, who knows what happened 167 years ago today? That's right! Nebraska became a state.
---
---