Old news: May 2013

Back to Newsletter
Mom
5/31/13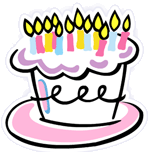 Happy Birthday, Karen!!
---
The Hatgidakis Family
5/31/13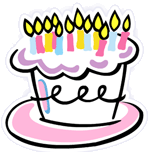 Happy Birthday Karen!!!!!
---
Gary
5/31/13
And even more new photos. Thanks to Teghan!
---
Gary
5/30/13
New photos! Thanks, Amanda (and G'Ma!).
---
Karen
5/30/13
Marsha, I just got your box. It's just what I wanted, how did you know? :) Thanks -- I will be trying it out soon. Erika is back to normal, her eye finally got better on Monday. She is busy working on a closet remodel in her room. Emily is still limping around. She went for an MRI on Tuesday. She has a calcified bone cyst (whatever that is). So she has another doctors appointment on Tuesday to see how to treat it. Have been off of school for a week, and I am enjoying it. Need to get busy next week and paint the bathroom......
---
The Hatgidakis Family
5/24/13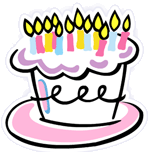 Happy Birthday Lori!!!!
---
Karen
5/24/13
First day of summer vacation, got to spend most of the afternoon in the emergency room. This time it was for Erika! Thought we would treat ourselves to Panera for lunch. Erika grabbed the sack from the backseat and somehow the corner of the sack scratched her eye. I didn't even realized what had happened, she was in pain and tears streaming down her cheeks. Thought it would be better in a few minutes, but 30 minutes later it was still hurting. Called our doctor, but couldn't get in until late afternoon. So I took her to ER. She has a scratched cornea, got some heavy duty drugs for pain and some eye drops. Doctor said it would hurt for 1-2 days. So she is on the couch with the lights off, blinds closed, sunglasses on, just took some pain meds.

Jeez, you guys! You need your own private ER, on retainer. Feel better, Erika!
(I hope someone reads this to you.) --Gary
---
G'Ma
5/24/13
Emily, how did you break your toe? You wouldn't think a little old toe could hurt so bad! Hope it's better soon.
Downright chilly here, I had to switch from air back to heat this a.m.

Sorry, this note was sent in on the 22nd, but I was having email problems at work and it only showed up here today. Apologies for the delay! --Gary
---
Gary
5/24/13
DO NOT CLICK HERE unless you want to see the answers to the Photospot pictures!
---
Karen
5/21/13
Poor Emily has a broken toe! Woke up yesterday and said it hurt, but didn't know why. It got really swollen and was still hurting the next day so she went to the doctor. So now she has a very stylish boot/shoe she has to wear.

I know that boot! I have one in my closet, from when I had a painful cramp in my foot and the doc told me to sleep with the boot on. Feel better, Emily!
--Gary
---
G'ma
5/20/13
Spotted all 7, Gary!

Clearly your memory is better than mine! I made the thing, and even so it took me an embarrassingly long time to spot the changes in this set and the ones to come. Thanks for playing! --Gary
---
Gary
5/17/13
If you have ever wondered what the words "freak out" mean, here is a textbook example:
---
Grandma
5/17/13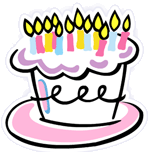 Happy Birthday, Brent!!
---
The Hatgidakis Family
5/17/13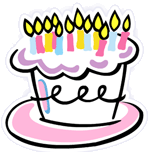 Happy Birthday, Brent!!!!!
---
Donna
5/15/13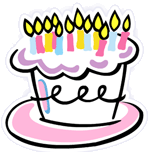 Happy Birthday, Amanda!
---
Karen
5/15/13
106 record high for yesterday, snow just two weeks ago......

I know! Up to 100 here on Tuesday, and on Sunday I had my heat on all day and couldn't seem to get warm. Weirdest spring ever. --Gary
---
The Hatgidakis Family
5/14/13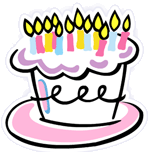 Happy Birthday, Amanda!!
---
Grandma
5/14/13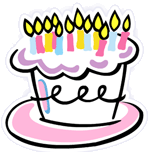 Happy Birthday, Amanda!!
---
Marsha & John
5/10/13

Happy Mother's Day, Mom!!
---
Karen
5/9/13
Starting a three day week-end. Track and field day tomorrow and I get the day off. Yesterday was teacher appreciation day, got a very nice gift. Had a basket on my desk full of flowers, candy and several gift cards. Ten days of school left, most of the kids (and teachers) have checked out. Erika is back home, moved back last weekend and is off for the summer. She did get a jury summons, she wasn't needed for this week and will have to call on Monday to see if she goes in then. Brent is doing well, made it into the office every day this week, only a few hours each day, but it's a start. Still very tired and sore, but getting better each day.
---
Gary
5/2/13
For the sake of history, let me record here that
1. two days ago I had my windows open all day to cool off the house
2. yesterday it rained all day and snowed overnight
3. this morning I scraped, yet again, several inches of snow and ice off my car
4. and this afternoon it was warm and sunny and 99 percent of the snow had melted.
---
Karen
5/1/13
First of May and we are still getting snow! About 2 inches on the grassy areas, really came down all day. Brent is doing better, made it into the office for a few hours this week.

Rainy here all day, and supposed to turn to snow around midnight through the morning. It's like living in Alaska but without the super-low state income tax and majestic scenery. Good news about Brent! Is there any way he can work from home some of the time, via the computer? --Gary
---
---