Old news: June 2013

Back to Newsletter
Lori
6/30/13
Emily - Don't know why I thought of this, but on the recipe for homemade ice cream (the recipes we had to do from memory) I may have forgotten 1 important ingredient - 3 C heavy cream. If I didn't write that you will definitely want to make that addition to the recipe.
---
Samantha
6/24/13
Here are some pictures of me at Universal Studios in Orlando.

Thanks, Sam! --Gary
---
Karen
6/24/13
Marsha - John, did you get the trees cleaned up -- how long were you without electricity?
---
Grandma
6/18/13
I'm so sorry you lost Sunny. He was such a good member of the family. We will miss him!
---
Karen
6/17/13
So sorry hear about Sunny, what a good dog.
---
The Hatgidakis Family
6/17/13
Just a short but emotional note to let everyone know that Sunny our sweet Bichon died last night after a short illness.

Sorry to hear that, you guys. --Gary
---
Amanda
6/13/13
Front page picture is cool, it could probably read, "20 years later and all these things fit in one pocket, on one device!" Wow.. :-)

I keep wondering what that picture will be twenty years from now, with some guy holding up an iPhone and making fun of it... What are they going to have in its place? --Gary
---
The Hatgidakis Family
6/13/13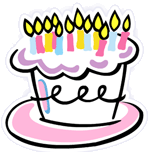 Happy Birthday Paul!!!!!
---
Mom
6/13/13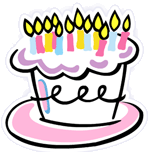 Happy Birthday, Paul!!
---
Gary
6/3/13
Latest forward-thinking group to ditch their land-line? That would be the Hatgidakis clan of Minneapolis. Check the contact page to see their new numbers. (And if you need the address of the contact page, just email me.)
---
Karen
6/2/13
Marsha (and Mom) I made runzas with the calzone maker today. Did a great job, slightly bigger than what I usually make. I will do it that way next time. Thanks Marsha :)
---
Karen
6/2/13
Donna -- your card came yesterday. Yes we do have a couple of Starbucks in the city -- I will be going soon -- thanks :)
---
Donna
6/1/13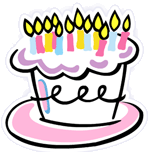 Happy birthday Karen!!!
---
---