Old news: July 2013

Back to Newsletter
Donna
7/30/13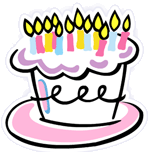 Happy Birthday Sean!!!
---
Amanda
7/30/13
Gary, do you remember the Chernobyl cool site you had years ago? Tristen & I were talking about Chernobyl as she watched a movie that sounds loosely based on the area. That cool site was so "cool" I still think of it today. I'd love to share it with her.

Chernobyl Today was the cool site in early April of 2009. Seems like there was another one, too, but I didn't turn it up in our list of cool sites. But I remember something about a motorcycle trip through the area. LATER: Ok, the site I was thinking of (and maybe you are too) is called Ghost Town, and it was a cool site way back in April of 2004. But as I was looking for it via Google, I learned that site is a fake! The author of the site never entered the area on motorcycle but only took a guided tour through the area after she created her site and made up the motorcycle story. The photos are authentic, but were all taken from other sources. Details on the fake part here. --Gary
---
Marsha & John
7/29/13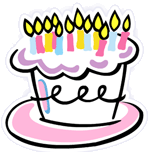 Happy Birthday Sean!!
---
G'Ma
7/29/13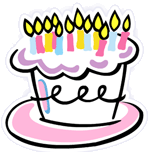 Happy Birthday, Sean!!
---
Amanda
7/29/13
Ryan will be joining Tuesday night dinner, Teghan will not be there. See you then!
---
Amanda
7/23/13
Lindsey texted me that she got the OK to go home. I'm trying to find news about it, but nothing yet.

For those who don't know what this means, Lindsey was turned away by the police as she neared her neighborhood this evening as there was a guy with a gun in the area making threats. The police took her number and said they would call when it was all clear. Glad you're safe, Lindsey! --Gary
---
Gary
7/17/13
Those of you still trying to find the the mistake on today's front page, just look at the the picture again and I'm sure you'll see the the answer.
---
Gary
7/17/13
Somebody just now (2:45 pm) sent in a note to the newsletter asking if their guess for the mistake was right. They didn't sign it, so I don't know who it came from. But whoever you are, you are right!
---
Karen
7/17/13
Duh, I just saw it :)

Ha! --Gary
---
Karen
7/17/13
OK, what is the mistake, I'm sure it's something obvious.

Yeah, it kind of is. :-) I'll put the answer up later to give others a shot at it. --Gary
---
Grandma
7/9/13
Wow! Everyone is moving! Glad Emily and Jack found a place so quick. I'll be waiting to hear all about it. Marsha and John are settling in, I hear the heavy lifting is done. Anna has a few weeks yet. Boy, its HOT today. Erika, your little law-breaking episode really made me laugh, even tho I doubt you think it's funny. I admire your spirit! And Emily! are you suffering guilt pangs??
---
Karen
7/9/13
Gary, weird about the delay in getting the note, I just assumed I didn't hit the send button when I was done writing it. Just home from a trip to the mall and lunch at a wonderful Greek restaurant. Jack and Emily found an apartment. Jack will be here Thursday to sign the lease and he will move in on Saturday.
---
Gary
7/9/13
Attention, fellow iPad owners! To celebrate the 5th anniversary of the iPad Store (which opened July 10, 2008), Apple is making ten cool apps free -- no doubt for a limited time, so download 'em now. There's something for everybody on the list, and you can't beat the price. See the list online here, or go straight to the App Store.
---
Karen
7/5/13
Maybe one year we will learn not shoot off illegal fireworks on the 4th. We got busted again, or I should say Erika did. We didn't get too many this year, some were even legal. Shot off a few during the day. Went out about 7 and did some more in the backyard. Brent had work the next day and went to bed about 9. Emily thought she wanted to do just a few more and Erika went along. They shot off a very bright, long strobe, it was still going when Ema came inside for a few more. She got to the front door and said Oh the police are here. Being the good sister she is, she stayed inside. I went out to the porch and assured the policewoman that Erika would come in the stop. The policewoman was not interested in anything I had to say and continued to scold Erika. She didn't give her a ticket, but did take her name and address, poor Erika was horrified!

Somebody needs to point out to the Sioux City ruling fathers that one of the actual Founding Fathers, John Adams, said the 4th of July "ought to be celebrated by pomp and parade, with shows, games, sports, guns, bells, bonfires, and illuminations [fireworks] from one end of this continent to the other." Erika, too bad you had to take the hit for Emily's crime! :-) Also, sorry for the delay in getting this posted. You sent it in on the 5th, but it didn't appear in my mailbox until today (the 9th) -- four days later! --Gary
---
John & Marsha
7/2/13
On The Ninth Day God Made A DOG: A loving tribute to our 4-legged, furry friends.
---
John & Marsha
7/2/13
So very sorry to hear about Zoe. How wonderful we have been graced by the presence & love of our 'God spelled backwards' companions for however long the gift. (This in no way is meant to be an insult or snub of cats, reptiles, etc. We love all of you as well.) And now Sasha & Zoe, Sunny & Rainbow, Bogie & Penny and all the other wonderful four-legged friends that have touched our lives can get acquainted and re-acquainted and play and romp like no one is watching.
---
Amanda
7/2/13
Ryan will be with us tonight Gma, see you at 6!
---
G'Ma
7/1/13
I'm sorry about Zoe, but she has had a good home for all her life. I betcha she and Sasha are having a great time getting reacquainted in the Great Beyond!
---
Karen
7/1/13
Oh, sorry to hear about Zoe, been a tough time for pets :( Had a fun day yesterday. Donna, Mom and Lori thanks for coming -- we all really appreciated it. Lori - too funny about your recipe. Emily has changed it and put in the book, I suggested she check the others before she starts to make any of them. Got a bit crazy after you left, the little girls started to have melt downs and soon headed off to the pool. Brent and Jack stopped by and helped to load the presents. So thanks again it was a good time. Not sure if everyone heard or not, but Jack came to SC last to interview at a law firm, he was offered the job a few days later, so he will soon be moving back to Sioux City. We are all pretty excited about it.
---
Amanda
7/1/13
Hi everyone, just a quick note to let you know we had to let Zoe go this morning. She started having seizures last night, which Dr. Ruppert thinks could have been caused by heart issues, which had been affected since the thyroid issue that recently came up. She made it through the night, but barely - she changed a lot in just 24 hours. I took her alone this morning and as always Dr. Ruppert handled it more gracefully than I could have ever wished for. Teghan just said it best, "lets not think of it as the day she died, but as the day she joined Sasha!"

Too bad, Metcalfs--sorry to hear that! --Gary
---
Donna
7/1/13
Lori, I think you have to return the prize you got for that recipe now. :-)
---
---