Old news: December 2013

Back to Newsletter
Karen
12/31/13
Boy oh boy what a mess I have to clean. Went out to my car this morning to run a few errands. Open the door and see what looks like dirty snow and ice on the seat. I get inside the car to start it and then notice that the dirty snow/ice is also on the dashboard, inside the windshield, windows and all over the backseat and even the ceiling. Then I realize the cause, a can of Pepsi froze and exploded.
So I started to clean up the frozen mess, had to use the ice scraper to get it off the ceiling. Then off on my errands, which now included some carpet cleaner. As I was driving and car warmed up the pop started to melt, so it smelled sweetly sick, and it was dripping in some places where I missed. We have been considering trading the car in on a newer model. Yesterday the check engine like came on, took it to shop, needs a $500 repair later this week. Think we may be shopping soon.
Wow! On the bright side, new car! --Gary
---
Marsha & John
12/28/13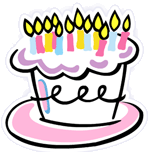 Happy Birthday Teghan!!
---
Grandma
12/28/13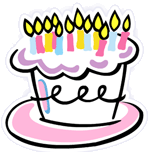 Happy Birthday Teghan!!
---
Karen
12/26/13


Hope everyone had a good Christmas. We had a very nice day. Emily and Jack came over in morning for rolls and coffee, then we opened presents. Donna, thank you for the candle, very pretty. Marsha, the gloves are wonderful, I got a new winter coat a couple of months ago and have looking for a new pair. Gary, the puzzle is great! I will attempt to put it together later this week. Thanks also for the gift card, we will be shopping. Brent gave me a new surface computer, so I am trying to adjust to it. The electricians were here at 8 am, no power until about 1. So we took lunch over to Emily's apartment. They will be back tomorrow, but shouldn't too much longer.

We had an excellent Christmas eve dinner at Donna's, and then a fun Christmas day at Paul & Lori's. I've been meaning to do a write-up here, but I've just been relaxing all day. I also have a few photos to put here, but ditto last sentence. Watch this space! --Gary
---
Jack and Emily
12/25/13


Merry Christmas!!!
---
Nelsons
12/25/13


Merry Christmas
---
Amanda
12/22/13
Tried this tonight & it's AMAZING!!!
---
Karen
12/19/13
Gary, your package came today, thanks! I'll put it under the tree :)
Done with school, out at 1 today. I am ready for two weeks off.

Glad the package arrived ok, such as it is. Enjoy your break! My own break starts tomorrow -- officially at 5, but almost everyone usually clears out mid-afternoon some time. In fact, one year we got a call around noon from the Governor (or rather, the Chancellor got the call, not us) saying all state employees could have the afternoon off. That was great! --Gary
---
Amanda
12/18/13
It has to be my Karo syrup that was probably a bit old. It in itself was sticky and stiff.
---
Karen
12/18/13
Amanda, they are a bit sticky, but I've never had a major problem. In fact I was very surprised how easy they were. My only suggestions are -- did you cook it enough and beat it a FULL 12 minutes on high...... otherwise not sure why they were so sticky.
---
Gary
12/18/13
For those wondering what today's Advent picture is all about, I took this photo on a Sunday a few years ago while there was a big Christmas cookie crew hard at work in the kitchen (see #12!).
---
Amanda
12/17/13
What's the messiest thing I've ever made? Karen's marshmallow recipe! We'll see in the morning how they turned out but holy cow sticky, stringy, taffy-ey! My Karo syrup might have been a bit aged, so that might be the problem. Karen, are yours usually like that? They set up and seem totally normal, and I'm sure sticky is normal, but any pointers on less mess? I had a hard time getting it all out of my mixing bowl even! Girls are excited for them tho!
---
Karen
12/17/13
Oh, I didn't even see the box, Erika had everything on the counter and said a box from Grandma came. Thank you Donna!!! I really liked the shortbread-cranberry cookies. I had a cinnamon roll for my breakfast this morning -- delicious :) We will have more for our dessert tonight.

Almost done with school for the year. Tomorrow is the big Christmas party all afternoon and out at 1 on Thursday. Kids are getting a bit wild and everyone is ready for a break.
---
Grandma
12/17/13
Karen, glad you got the box, but you give me credit when none is due! Donna was responsible for the goodies this year. I did, however, address the package!
---
Karen
12/16/13
Mom, your box arrived today, Thanks! Erika was home and had it all unpacked when I got home from school. It all looks delicious, Brent will especially enjoy the cinnamon rolls. We will eat well tonight. :)
---
Marsha & John
12/14/13
Here for your Holiday enjoyment is a classic rendition of an all time favorite of ours by a local Twin Cities icon, Casey Jones.
---
John & Marsha
12/14/13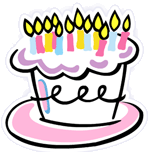 Happy Birthday Lindsey!!
---
G'Ma
12/14/13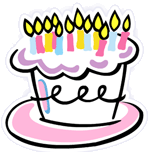 Happy Birthday, Linz!!
---
Emily
12/13/13
Grandma, thanks so much for the Christmas card! Loved getting it today! :)
---
Karen
12/12/13
Marsha -- your box came today -- Thank You. It came on a perfect day. I was driving home from work wondering what to fix for our dessert (not too worried about the rest of the meal). The fudge is delicious -- Erika is home for Christmas break tomorrow, may have to save a piece for her. The tea will be a nice treat (is it from Sams store?). May need a nice cup of tea in a few hours. The St Pauls Christmas program is tonight. We were all pretty cocky this year -- had a very easy program and things were going well. Then this nasty virus hit the school hard! Kids and teachers have all been sick. During the rehearsal yesterday one of the preschoolers launched all over the altar. (The secretary was looking for a carpet steamer today.) Then this morning the choir directors mother died so she suddenly had to leave. So now the teachers are all filling in and hoping that it all works out (I have my doubts). One of the teachers said this morning "after all this, how bad can Friday the 13th be?" So time for a rice krispie bar and head back to school.......
---
Emily
12/11/13
Jack was in the paper on Sunday!
---
Emily
12/10/13
Love the front page today Gary, I always look forward to your Christmas cards!

Thanks, Emily. As this year's card was a little sub-par, in my opinion, I thought I should reinforce it with a few hits from the past. :-) --Gary
---
Grandma
12/7/13
Amanda, a clean basement far outweighs the 'digging' I may have to do! Now, I am hesitating to do my usual messing up!
---
Amanda
12/7/13
Oh my goodness grandma, I hope our cleaning the basement isn't ruining decorating for you! I can come help dig!
---
Grandma
12/5/13
Karen, Got your box a little before noon. Thanks a lot! The packages are decorating the dining room table, I just now found the tree skirt. Mostly have only the lights on the tree, too chilly to browse much in the basement. I see our temp is now 11 so quite a drop from Monday's 65. KEEP WARM!
---
Karen
12/3/13
Mom and Marsha -- just sent boxes your way -- watch for the mailman :)
---
Grandma
12/3/13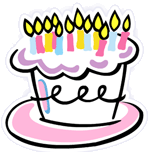 Happy Birthday, Jack!!
---
John & Marsha
12/3/13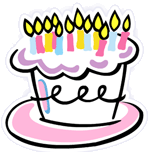 Happy Birthday Jack!!
---
Emily, Poppy, & Keaton
12/3/13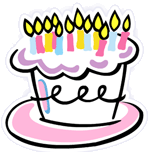 Happy Birthday, Jack!
---
Brent, Karen and Erika
12/3/13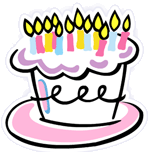 Happy Birthday Jack
---
Gary
12/1/13
Thanks, Emily. They have made Elf-Yourself really easy to work with. If you (or anyone else) makes one you want to post here, just click on the "link" symbol at the end (looks like a chain)


and email that text to me or send it as a newsletter item. Here's one for the Sioux City crowd:

The photos on the Advent calendar are mostly old favorites, but there are some that have been seen rarely, if at all. Twenty-four days to go! :-)
---
Emily
12/1/13
Happy December! I am already loving the Advent calendar, Gary! But, I hate waiting to see the other days! :p

We will be spending today decorating for Christmas and putting up the tree. I started preparations for Christmas cookie baking this morning.

I love the Elf-Yourself page, Gary! I had forgotten all about them!
---
Amanda
12/1/13
Grandma, we won't be able to make it to Tuesday dinner, Teghan's soccer game is at 6:15 this week. :(
---
---