Old news: January 2014

Back to Newsletter
Gary
1/31/14
With apologies for the delay, the Oscar ballot is now up! All it takes is 26 mouse clicks and typing in your name, and you have a whole 22 days to do it. How easy is that?
---
Emily & Jack
1/18/14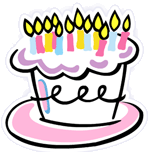 Happy Birthday Marsha! :)
---
Donna
1/17/14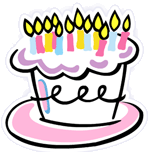 Happy birthday, Marsha!
---
John
1/17/14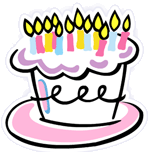 Happy Birthday Sweetheart!!!
---
Mom
1/17/14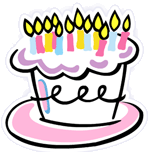 Happy Birthday, Marsha!!
---
Gary
1/17/14
The Oscar nominations were announced yesterday. If you missed them click here.

Oops, make that here. :-)

Surprises? Well, how about the fact that "Saving Mr. Banks" was almost totally snubbed. Not for Picture, not for Actor (Hanks), not for Actress (Thompson). Only one nomination, for Music. Heck, that stinker "The Lone Ranger" got two nominations.

Anyway, I'll put the ballot up soon. Good luck to everybody, except Mark.
---
Brent, Karen and Erika
1/17/14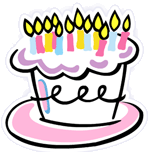 Happy Birthday Marsha
---
Karen
1/14/14
Gary, I am not actively looking for a new car. Hope to drive my Santa Fe for a few more years. I did get most of the Pepsi out of the car, just a few brown spots on the ceiling.
---
Karen
1/13/14
Erika has a new car! Old Grand Am was having troubles and we knew we would need to replace it soon. She is planning to go graduate school once she gets her bachelors. She will probably go to USD and will definitely need a more reliable car. Brent did some checking over the weekend and found some cars on clearance (I never knew cars went on clearance). Went back this afternoon for a test drive and he bought it. Its a 2013 Chevy Spark, tiny little thing, but fits her perfect. She took it back to dorm and was pretty happy with the upgrade. So much warmer today than last Monday. Must be about 60 degrees warmer, even took the kids out for recess this afternoon. Marsha a birthday box is on its way to you, watch for the mailman.

Congrats on the cool new car, Erika! Karen are you still looking for a car after the Pepsi incident? --Gary
---
Karen
1/5/14
No school for me tomorrow. Just announced it, so I get to stay in and stay warm.

Lucky you. Lincoln schools are closed tomorrow, but the University is still on -- so far. If my car will start... --Gary
---
Karen
1/2/14
Gary, I put together the puzzle you gave us. Fun gift. Back to work today, I'm not ready........

Mom finished her puzzle too. Glad there were no pieces missing! I'm back in the office today too, and it feels weird. The long break was great, and it's a little hard to adjust to clocks and schedules again. Plus, the campus is deserted -- classes don't start til Monday. --Gary
---
---