Old news: May 2014

Back to Newsletter
Mom
5/30/14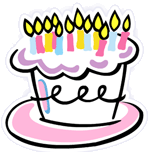 Happy Birthday, Karen!!
---
John & Marsha
5/30/14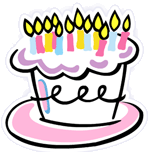 Happy Birthday Karen!!
---
Karen
5/29/14
Nice picture on the front page today. Erika was not impressed with Paris. Dirty, crowded, lots of pick-pockets.

Looks nice from here! :-) --Gary
---
Karen
5/28/14
Erika is HOME..... Exhausted, no voice, but home:)

Welcome back, Erika! Feel better soon! --Gary
---
Karen
5/28/14
Erika is in Atlanta. Said she was in customs a long time because she had cheese. :) Also asked me to stock up on some drugs -- she got sick......

Dang, it is rough being sick on a plane. At least she'll be home soon! --Gary
---
Karen
5/28/14
Erika is on her way home. Her flight left London at 9 (3am our time). Should get to Atlanta this afternoon. Then on to Omaha. Emily and I are going to pick her up tonight.
---
Karen
5/25/14
Erika is in Paris today. She was at Notre Dame earlier and said a guy came up to her and said he liked her shoes and thanked her for wearing them. He then introduced himself as the creator of Toms shoes. [twitterfeed] Up early tomorrow at 5:00am for the train to London.
---
Amanda
5/24/14
Grandma, can you put up your pizza crust recipe? I'm enjoying leftovers as I type and it's just as good, if not better, leftover! And we won't be there this Tuesday! :-)
---
John & Marsha
5/23/14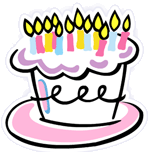 Happy Birthday Lori!!
---
Karen
5/20/14
Got another email from Erika this morning. She left Amsterdam and is stopped in Brussels for a few hours, then on to Paris tonight. She said she saw real gypsies while traveling :)

She'll be within five miles or so of the Waterloo battlefield. I've always wanted to see that! --Gary
---
Karen
5/20/14
Erika is in Amsterdam. I was able to track her flight and watched it move along most of the night. I got a very short email from her. Said they were out doing things today and they all had a fancy dinner tonight.
---
Karen
5/19/14
She made it Detroit, texted me about 2:30 and was about to board the plane for Amsterdam.

She'll have a nice meal on the plane, watch a movie, catch some sleep, and wake up in time to land in Amsterdam. Excellent! --Gary
---
G'Ma
5/19/14
Karen, thanks for posting Erika's travel plans. I plan on following her. Sounds like a great experience. Hope she has a great time!!
---
G'Ma
5/19/14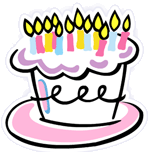 Happy Birthday, Brent!!
---
Karen
5/19/14
First leg of Erika's trip has began. Dropped her off at a friends house at 5:15. They should be on their way to Omaha now.
---
Karen
5/17/14
Did some celebrating for Brent's birthday. Emily, Jack, Erika and I took him out for a few drinks and then dinner at home. Erika had a slight panic. Couldn't find her wallet all day. It had her id so wasn't she sure would be able to order a drink, but wasn't carded. Worse was the fact that it also had her travel money, credit card for the trip. Finally found it hidden deep in her room, huge relief.

In case you are interested.......
Erika's travel itinerary


Monday 19. Leaves Omaha at 10
arrives in Detroit 1:15
leaves at 4:00
Tues 20. arrive in Amsterdam 6am
free day
Weds 21. bus tour, Anne Frank house, Van Gogh museum, canal rides (or red light district)
Thurs 22. Free day
Fri 23. Travel to Paris
possible stop in Bruges to buy chocolate
Sat 24. Bus tour of Paris, Versailles
Sun 25. Louvre, Notre Dame
Mon 26. Eurostar to London
Weds 28. Return home, Omaha, 8:00pm

Wow, sounds amazing, Erika! You are going to have a great time! --Gary
---
John & Marsha
5/17/14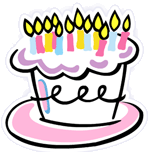 Happy Birthday Brent!!
---
Nelsons
5/14/14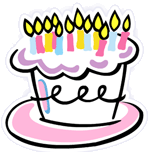 happy birthday Amanda
---
G'Ma
5/14/14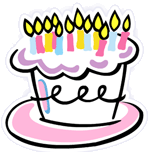 Happy Birthday, Amanda!!
---
Marsha & John
5/14/14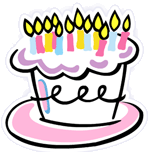 Happy Birthday Amanda!!
---
G'Ma
5/12/14
Lots of bad weather yesterday. Carol said they lost a tree and a pivot was upended, and a grain bin in the middle of three, plus their mailboxes. Still drizzling here, adding to the 3 inches we got last night. Sirens sounded twice last night, but I don't think Lincoln had any damage. Several small towns just west of here were hit hard. I had a very nice Mother's Day also!! --but no calzones--
---
Karen
5/11/14
Wow, how is the weather in Lincoln? Just had our local weatherman say there were strong storms heading your way. Had a wonderful mothers day. Made calizones and everyone was here for lunch.

The weather in Lincoln isn't really too bad right now -- off-and-on rain plus lots of thunder and lightning -- though the stress level is high with tornados sighted just to the north and to the west, and another big storm getting ready to skim us to the south. Sleep may be a problem tonight as there is a line of storms stretching off to the west and all headed this way. My weather radio will be beeping all night. Oooh, as I typed that last sentence a BIG crack of lightning outside. Signing off! :-) --Gary
---
John
5/11/14
Happy Mother's Day, Sweetheart!
---
John & Marsha
5/11/14
Happy Mother's Day, Mom!!
---
Karen
5/5/14
Front page reminds me of work. We have a second grade girl who often adds an extra line to her work :)

I think that's a sign of smarts. The kid from today's picture was thinking way ahead of the person who made the test!--Gary
---
John & Marsha
5/2/14
Congrats Tristen!!
---
Karen
5/2/14
Congratulations Tristen
---
Amanda
5/2/14
Say hello to the newest member of the Great Navy of the State of Nebraska, Admiral Tristen Metcalf! It was a total shock to us, but at today's recognition rally at Northeast, former state senator Marian Price was on hand to induct Tristen and a fellow classmate of hers. This was done because well, she's awesome as we all know, but also because of her participation in this summer's Economics for Leaders conference that Tristen was chosen out of a national pool of high school juniors to attend. Just wanted to share our great news with all of you! :-)
---
---