Old news: June 2014

Back to Newsletter
Emily
6/30/14
Hey Minneapolis family! If you haven't already heard Jack and I are going to a Minnesota wedding next weekend, July 11, then heading to Minneapolis for the 12th and 13th, Saturday/Sunday. We're trying to finalize plans and reservations this week and were wondering if you had any hotel recommendations, ideas for fun things to do, and hopefully when we would be able to see you all!
---
Karen
6/22/14
We all had a fun day too. Wonderful meal (Emily and Erika were talking about the mac and cheese all the way home), Brent especially enjoyed the tour downtown. Good drive home. Another rainy night.....
---
Gary
6/22/14
Hey Nelsons, thanks for making the drive to and from Lincoln yesterday. It was big fun to see you all!
---
Karen
6/20/14
Brent, Erika, Emily and I are planning to leave tomorrow morning about 9. Erika has requested a stop, at the Big Red shop, for a t-shirt. See you tomorrow.
---
Karen
6/18/14
The tornado last night hit Coleridge. That is about 30 miles from Wausau. Hit a few farms but doesn't look too bad. We first heard it was in Harrington, which is where Brent's sister Marcia lives. Talked to her last night, said that it wasn't bad for them, but the night before they did lose a building. Said they weren't aware there was a storm until they heard something hit the side of the house, looked out and realized it was the building across the driveway. Just ran a few errands and checked out the creek, looks much better, hopefully won't get rain for a few days. Since Saturday we have had over 11 inches of rain.
---
Karen
6/17/14
Here we go again...... tornados coming our way
---
Grandma
6/17/14
Karen, it sounds like you truly had a "dark and stormy night." I don't think we even got any rain, altho we had lots of wind! Davey had some really bad hail, baseball size. Pilger really was almost demolished, a month ago one almost totaled Beaver Crossing, really tough on small towns this year. Glad it mostly missed you. Looking forward to Saturday!!
---
Karen
6/16/14
Big storms all around us, sirens went off and we were in the basement for at least 30 minutes. Looks like its moved on now.

I saw that! I happened to tune in the weather map just as that storm was hitting you guys. Looked like a bad one. --Gary
---
Karen
6/14/14
We are planning a trip to Lincoln. Thinking next Saturday..... Brent, Erika, Emily and I definitely and maybe Jack (if he doesn't have too much work). Let us know if it works out for everyone.
---
John & Marsha
6/13/14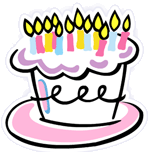 Happy Birthday Paul!!
---
Mom
6/13/14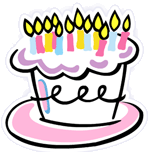 Happy Birthday, Paul!!
---
Karen
6/11/14
Catching up on a full weeks worth of laundry. Went to put a load in Monday and it wouldn't drain. Brent attempted to fix it, but it was soon obvious that it was too far gone. So we went to Lowe's to get a new one. Ended up getting a fancy one, we usually go the cheap route and wonder why they don't last long. There was a sale, and a big rebate from the electric company, so it actually was less than the basic model. No agitator, special soap needed, touch screen, gonna take me awhile to figure it out. Had to clean the basement in the process. Took me all day yesterday to clean everything up, and a trip to Goodwill. Erika is back to normal and back to work. finally recovered.
---
G'ma
6/5/14
Erika, thank you for posting the pictures of your trip! They were excellent! Am so glad you had a good time and saw quite a piece of the world. Hope you are feeling better by now. Have you got into your new job yet?
---
Gary
6/5/14
Thanks to Erika for a great collection of photos from her trip to Europe. (Hope you're feeling better, Erika!
)
---
Karen
6/5/14
Saw a really good movie yesterday, Monuments Men. If you haven't already seen it, check it out.

I have seen it. Great movie, and a true story! --Gary
---
Karen
6/3/14
Funny front page today. Thanks to Donna for the gift card, think I'll use part of it later today. Had a very nice birthday. I hope to get a few of Erika's pictures up soon. Poor girl is still not feeling well. Went to the doctor yesterday and got some drugs, hopefully they will start to work soon.
---
Emily & Jack
6/1/14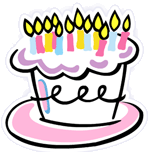 Happy Birthday Mom!
---
---