Old news: September 2014

Back to Newsletter
Karen
9/30/14
I thought it was same page yesterday :) Anxious to see everyone on Saturday. We will all be there about noon.
---
Gary
9/30/14
Oops. Those who are keeping track of such things will have noticed I had the same page up two days in a row. Forgot to change it this morning! Your money will be cheerfully refunded. Just have your lawyer call my lawyer.
---
Gary
9/24/14
Who's still got last week's game playing in their head? Yeah, me too. Here's a great article from the World-Herald that really sums it up.
---
Gary
9/23/14
New photos!
---
Gary
9/21/14
Hey, have you heard the "new" Huskers fight song? From 1909 through the early 1940s the song that fired up the team and the fans was "The Cornhusker" -- also known as "Come a Runnin', Boys" after the first words of the song. One Nebraska player from the 1940s said: "I guess the thing I will always remember fondly is when we would gather together in that old, crummy locker room before the game and sing 'Come a Runnin' Boys,' and then rush out the door ready to dominate. I still know all the words." But this old song was eventually replaced by "Dear Old Nebraska U" (or "There is No Place Like Nebraska" as we all know it.)

Then the local Irish/folk/punk band The Killigans decided to bring the old song back. They recorded their take on the song and released it just last week. And since then it has caught on like wildfire.

Take a listen -- it is awesome!

Lyrics:
Come a runnin' boys
Don't you hear that noise like the thunder in the sky
How it rolls along in a good old song
From the sons of Nebraski.
Now it's coming near with a rising cheer
That will sweep all foes away,
So with all our vim
We are bound to win and we're going to win today.

In the days of old,
Johnny Bender bold would just take that ball in hand
And with Benedict right in front of him
They would set sail for the land.
Then Doc Eager too with a chosen few
Would be all round everywhere
And before theyíd quit they would calmly sit
Down behind that goalpost there.

CHORUS:
For Nebraska and the scarlet
For Nebraska and the cream,
Though they go through many battles,
Our colors still are seen.
And so in contest and in victory
We will wave them for the team,
And will always stir a Cornhusker,
The scarlet and the cream.

When the sun is bright
And the fields are ripe with the tassel on the corn
You can hear it grow in the evening glow
Or the hush of early morn.
In the state so fair 'tis the very air that inspires us with a zest.
That in any fray we will not dismay
But weíll do our level best.
...............

Johnny Bender (halfback), Maurice Benedict (quarterback), and "Doc" Earl Eager (halfback) were players on the 1903 Huskers team. (Check those scores! Out of 11 games, 8 were shutouts! And the 1902 season was all shutouts!) Also, here's an article from the Journal-Star on The Killigans and the song.
---
Karen
9/17/14
Amanda, thanks for all info. I always watch the parade, so I'll look for her.
I would love to visit Ellis Island, so much history there.
---
Amanda
9/17/14
Karen, yes Tristen will be in the Macy's Day Parade! Every year for the past 4 years she's been recognized as an All American dancer at camp each summer. This is something they're nominated for by camp staff who watch for certain characteristics throughout the few days that they're there. They're looking for dancers who have great technique obviously, but also spirit, showmanship and leadership. Once they are nominated they try-out by performing a routine they learned in the few days at camp. Tristen has gotten this and for 3 years was just 1 of 2 girls from her team of 16 who got it, and this past year was the only one who got it from her team. And because Tristen doesn't really just do something, she has to REALLY do something, this year she was awarded as the Top All American dancer at camp. There is only one Top All American at each camp, and sometimes no one get it if they feel no one fits it at that camp. Tristen's camp had about 300 girls there, so Top was quite an honor, and a surprise!

All that explaining leads me to this. If you make All American you are eligible each year to do the Christmas Extravaganza parade filmed at Disneyworld in early December and shown on Christmas Day, or the Houston Thanksgiving Day Parade or Philadelphia Thanksgiving Day Parade or the London New Years Eve Parade. We had considered doing the Disney one, but we weren't 100% into the idea. And, we couldn't be doing a trip like that each year.

This year Tristen is a team captain for the Star Strutters so she qualified for the Macy's Day Parade as ONLY senior captains qualify, so it's a much smaller pool of people who qualify. She'd had this trip in mind for about a year, kind of like if all the pieces fit, if she's All American again, if she's captain, etc. So, here we are, about to go! We'll do a Broadway show (Aladdin), Rockettes at Radio City Music Hall, Statue of Liberty Harbor Cruise, Empire State Building, etc. We're staying near/at Times Square. Originally I planned on just Tristen & I going for the 6 days the package includes, but I felt weird not including Teghan, and Ryan of course. So, here's where Ryan's crazy traveling pays off for us... Ryan had enough points with Southwest Airlines that all 4 of us are flying out there and back for free, plus, he has a ton of points with Hilton hotels, so we're actually staying out there an extra 2 nights/3 days and we have a free hotel room for those 2 nights thanks to points. So, Tristen & I are going out on a Saturday and Ryan & Teghan will join on a Tuesday evening and we'll come back home on Sunday. Tristen is done with all her commitments basically after the parade on Thursday so we'll have Fri & Sat to do what we want as a family. She doesn't have a super intense schedule of commitments the whole time we're there actually, but it'll be nice to have those 2 days at the end. None of us have done NYC, so it'll be a great experience!

When we're there, I'll try to get any info to you that I can, but I can't imagine anyone will actually get to see her on TV, but you never know. Throw ideas at me for things you suggest we do, don't know that we'll get them all done, but I'd like to hear ideas! We'll go by Rockefeller Center as the tree will be up, but I do hear don't try to skate there, too insane, go to Bryant Park instead. We'll try to get to Ground Zero. Tiffany's is a must. :) Macy's obviously. Let's just hope for mild weather!
---
Karen
9/15/14
Amanda, is Tristen in the parade?
Anyone watching the series on PBS about the Roosevelts? Pretty good.
---
Gary
9/15/14
Amanda, thanks for the new items for the countdown page. You guys are going to have an amazing time!
---
Ryan, Amanda, Tristen & Teghan
9/8/14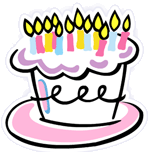 Happy Birthday Gary!
---
Donna
9/8/14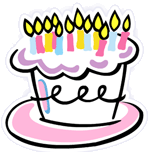 Happy Birthday, Gary!
---
John & Marsha
9/8/14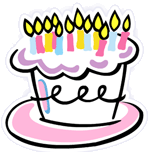 Happy Birthday Gary!!
---
Nelsons
9/7/14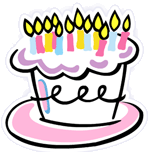 Happy Birthday Gary, enjoy your day.
---
Dad & Mom
9/1/14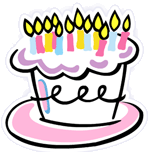 Happy Birthday Mark & Sam!!
---
Marsha & John
9/1/14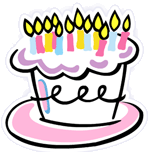 Happy Birthday Livi!!
---
---