Old news: November 2014

Back to Newsletter
Karen
11/26/30
Boy, big football news today. Brent watched the press conference, we'll wait for details. Had a wonderful four day weekend. Just Erika, Brent and I for Thanksgiving, Jack and Emily went to Columbus. Just finished the last of the leftovers. Did not go out shopping for black Friday. Got the decorations up and presents wrapped. Now it's time to do some baking. Busy two weeks coming at work. We have 6 teachers, one was fired last week, 2 are having surgery and another one is off for her mother's funeral. Lots of subs coming, oh, we also have the Christmas program next Thursday. Yikes!
---
Gary
11/26/14
New York City update!
For more behind-the-scenes info -- and this may be news to the Metcalfs, too -- Donna happened to catch the NBC Nightly News tonight and saw a story they did on Tristen's parade performers. Brian Williams makes a brief mention in the opening, and the story begins at 17:15. I couldn't pick out Tristen, but she's in there somewhere! Thanks for being in the right place at the right time, Donna! Here's the full broadcast.
---
Gary
11/23/14
Hey, first pictures from New York have arrived. Looks amazing. Thanks, Amanda, and have fun you guys!
---
Donna
11/19/14
So Mom, did you see/hear anything after we left last night? Police had Orchard Street blocked off and would not let anyone down 42nd Street. I wonder if the guy does live there, sounds like maybe he doesn't. Glad it ended peacefully.
---
Amanda
11/18/14
Gosh darn it, I just read the newsletter! We missed dinner! No!! Iíve been craving pie too! Weíll come over for a piece in the next day or two, Grandma. Hope you didnít do anything besides leftovers & that you didnít go too out of your way for us, who didnít show!

We missed you guys. It was good! I think there might be some left... --Gary
---
G'ma
11/17/14
Supper is on for tuesday--just to be clear!

Thanks for the clarification. I was wondering what you were going to do with all those leftovers! :-) --Gary
---
G'ma Jo
11/14/14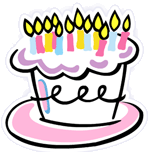 Happy Birthday, Emily!!!
---
John & Marsha
11/14/14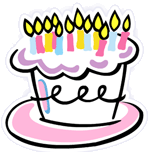 Happy Birthday Emily!!!
---
Amanda
11/11/14
Grandma, my text message to everyone already got responses, and everyone is in! Itíll be a full house! Weíre all making plans to fill in the menu so we should be good to go. Great idea, thanks for thinking of this Donna & Gma, now we wonít feel so bad eating NY Pizza or something odd on Thanksgiving!
---
Amanda
11/11/14
Not only was there snow on the ground, SLICK as heck! City wasn't ready and traffic was BAD. Took me 30 minutes to get to Mickle and back out of the neighborhood, and that trip usually takes me 5-6 tops. I was kind of a wreck waiting to hear that Tristen got to school ok, she said she stayed in 1st gear the whole time to school.

Ryan will be at dinner tonight, 5:30, so see you all there!

I drove about a third of the way to work, and then turned around and went home because the streets were so crazy. No sand, no salt, no nuthin' -- and cars were sliding everywhere. I waited at home about two hours and then drove in. Streets were about the same, but there was much less traffic. Yup, City was not ready! And neither was I!--Gary
---
Gary
11/11/14
O.M.G. It's 6 am and there is snow on the ground. I learned about it on the CNN webpage, didn't believe it, and then looked out the window. Yeesh.
---
Karen
11/9/14
Christmas shopping done!

Show-off! :-) Now you can get started on Christmas 2015. --Gary
---
Karen
11/4/14
I'm enjoying cat week. Had a busy weekend. Lots of kids for Halloween, guessing at least 300, but I didn't count.
Got in the holiday mood and made a turkey dinner on Saturday, yummy. Then I tackled a lot of my Christmas shopping on Sunday. Sort of seemed liked thanksgiving and black Friday.
Marsha, sorry I missed your call. I did want to tell you that there is a movie coming out about a book you recommended to me years ago, The Red Tent. I loved that book and have reread it several times. Anyway the movie is on Lifetime Dec 7 or 8.
---
---